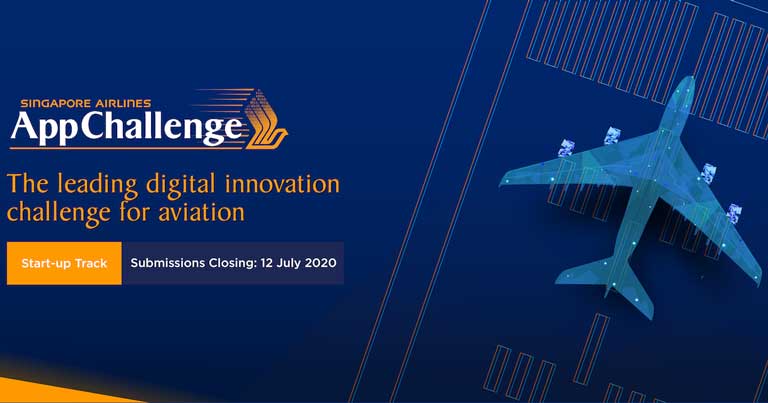 Singapore Airlines is inviting startups to participate in the sixth edition of its SIA AppChallenge accelerator programme to redefine the travel experience. The FTE Innovation & Startup Hub is proud to be a Media Partner to the SIA Accelerator.
The Singapore Airlines AppChallenge 2020 is an opportunity for startups at the forefront of innovation to work with Singapore Airlines Group, and be part of the driving force in changing travel.
The initiative, which is open to startups from around the world across various stages, invites applicants with a relevant technology or solution, to address 10 problem statements across six key themes: Seamless Travel Experience, People and Operations, Beyond travel, Travelling in the New Norm, New Business Opportunities and Sustainability.
Selected participants from the first round will be invited to virtually pitch to Singapore Airlines senior management and top executives from Scoot and Vistara Business Teams.
Solutions with business potential will then be fast-tracked into the SIA Accelerator Programme, where startups will build a Proof-of-Concept of their solution with the airlines.
In addition, SIA is hosting a Virtual Roadshow which will take participants on a deep-dive of the problem statements for its AppChallenge 2020, and will provide insights and tips from some of last year's finalists.
For a chance of being selected for the Singapore Airlines Accelerator, submit your application by 12 July – apply here.
The FTE Innovation & Startup Hub is a Community Partner to the SIA Accelerator Programme.