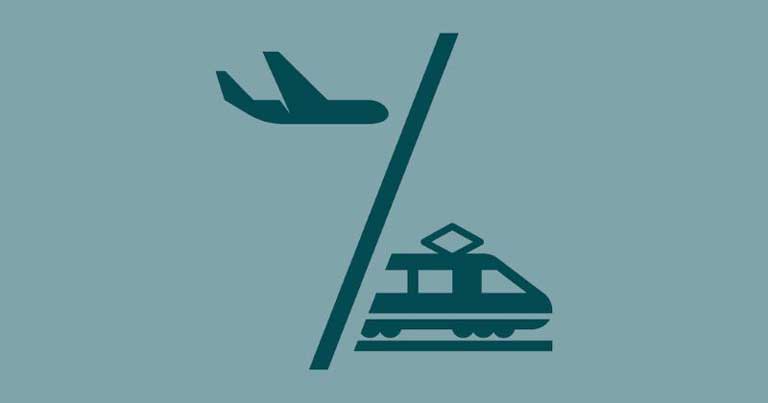 Swiss International Air Lines (SWISS) has introduced a new 'airtrain' rail service between Geneva's Cornavin central station and Zurich Airport in collaboration with the Swiss Federal Railways (SBB). The new airtrain service is intended to supplement the existing air services between Geneva and Zurich airports, following the reduced flight service between the two cities due to the COVID-19 crisis.
SWISS now offers guests from Western Switzerland up to ten daily airtrain connections between Geneva Cornavin SBB train station and Zurich Airport as part of their flight ticket.
Airtrain connections will be issued with a SWISS flight number and are also valid for journeys starting from Geneva Airport.
This gives guests the option to either fly with SWISS to Zurich or take advantage of one of several connections by train, providing them with more flexibility and choice when planning their itinerary.
Besides Basel and Lugano, Geneva Cornavin – Zurich Airport marks the third airtrain route that SWISS and the Swiss Federal Railways have launched and is a reflection of their commitment to further expand intermodal forms of transportation.
Similar airtrain services are already offered to SWISS customers on the Basel-Zurich Airport and Lugano-Zurich Airport rail routes.
"Keeping Western Switzerland closely connected with our global Zurich-based flight network is extremely important to us," says SWISS CEO Thomas Klühr. "In extending these Airtrain services to Geneva, we are offering our customers even more choice in planning their travels with SWISS. We're also responding to a growing demand among our guests for greater combinability of their air and rail travel options."
"The new Geneva-Zurich Airtrain connects the Romandie with German-speaking Switzerland and the train with the plane," says SBB CEO Vincent Ducrot. "And as a public transport company, that is something we are pleased and proud to do."