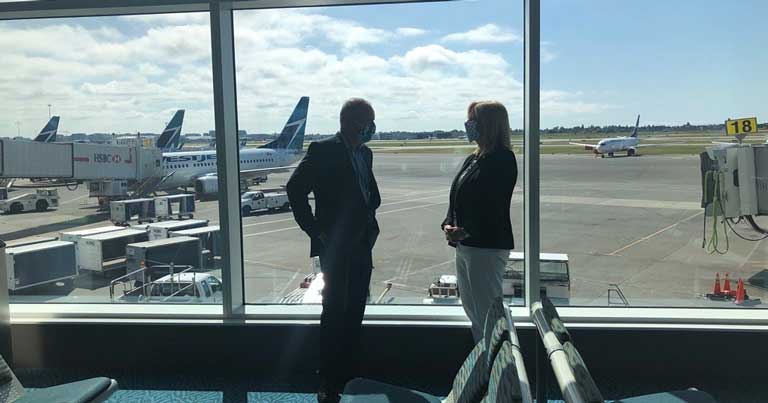 WestJet and FTE Innovation Hub member Vancouver International Airport (YVR) have announced that they are embarking on a new pilot project that will incorporate COVID-19 testing for WestJet guests on select departing flights.
In a joint statement published on the airline's website, Ed Sims, President and CEO, WestJet, and Tamara Vrooman, CEO, Vancouver Airport Authority, shared that the pilot, aimed to launch this fall, will incorporate current best practices on testing, while pulling together industry players and experts to lead in the research and development of solutions that support aviation safety and slow the spread of COVID-19.
"We are working with government and health authorities to ensure the data we collect is useful for their purposes and we will be partnering with academia to marry our expertise in passenger movements to science. Our team will closely scrutinise the trial results to learn how we can further improve travel processes and evolve our safety measures as required," Sims and Vrooman said.
Passengers travelling through the airport already receive temperature checks and must wear masks on flights. According to the airport, voluntary COVID-19 testing will add another layer of protection for passengers and contribute to data for public health officials.
The circumstances surrounding COVID-19 are continuously evolving. Our friends at APEX have a dedicated COVID-19 page, which they'll be updating regularly to help keep you up-to-date on how the novel coronavirus is impacting the aviation industry. Visit the page for the very latest news >>