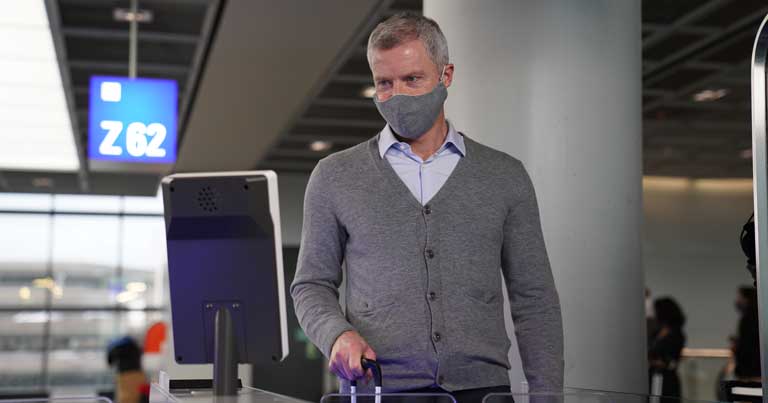 Advertorial sponsored by NEC
As global air travel returns, airlines, airports and other parts of the value chain are seeing the added advantages of implementing digital transformation, with biometrics a key piece of the puzzle. Biometrics allows for faster and more accurate identification than human screening while also reducing the human factor.
A growing number of international airports, including Hartsfield–Jackson Atlanta International Airport, Los Angeles International Airport, and Narita International Airport, already use biometrics to streamline the passenger journey, and a recent survey by Delta Air Lines found that 72% of travellers using curb-to-gate facial recognition at Atlanta Airport "found it appealing."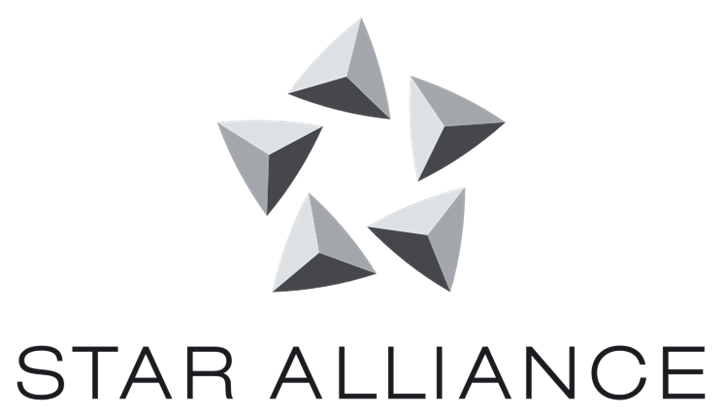 Now, Star Alliance, the world's largest global airline alliance, commencing with founding member airline Lufthansa, is rolling out a new generation of biometric services at Frankfurt and Munich international airports called Star Alliance Biometrics, powered by NEC I:Delight. The differentiator of this new biometric platform is its interoperability. Simply put: "register once, use often". As alliance member airlines and airports adopt this solution, those enrolled in Star Alliance Biometrics will be able to move seamlessly across the global network.
Opportunities on the horizon
Lufthansa is expanding its biometrics offering through an opt-in app made available to its loyalty programme members. Frequent fliers can enrol by simply scanning their passports and snapping a selfie. NEC technology then performs a quality assurance check to eliminate spoofing or identity theft and validates the authenticity of the passport.
Once the system is fully implemented, passengers' faces will then become "digital IDs" for all airport checkpoints along their journey, from check-in baggage drop, screening security access, business lounge to boarding. This means no longer having to pull out passports or check boarding passes at these checkpoints, considerably speeding up the whole process. When airport checkpoints move smoothly, travellers have more time to shop, dine and relax before their flight.
By expanding such platforms to the entire ecosystem of airport stakeholders, from hospitality, retail, and entertainment outlets, ride share, car rental and car park services, the entire travel experience will be transformed. At airport shops, quick face scans will replace credit cards and boarding passes when making purchases, and the same digital ID can later be used for check-in at hotels, car rentals or even when visiting theme parks. NEC I:Delight extends seamless travel beyond the airport, eventually to the entire trip. Travellers stay in control—they will be able to selectively share their identity and information to, for example, facilitate payment or they can just as easily opt-out.
Star Alliance aims to bring most if not all of its 26 member airlines onto the platform. Eventually, it will expand this service beyond its member airline loyalty club and include all travellers.
"We believe providing warm and personal customer service is an important element for airports and airlines to build customer loyalty," says Jason Van Sice, Vice President of Aviation, NEC Corporation of America. "NEC I:Delight will not eliminate but enhance these initiatives by removing the distraction of document and ticket validation, and focus on known individuals with seat preferences, status and more."
The safety advantage 
Biometrics also is addressing important concerns as people begin to travel again. Touchless and seamless, biometrics relieve travellers of having to use touchscreen kiosks or standing in lines with crowds of people. The reduced contact improves health and hygiene safety for airport and airline workers, too.
According to the research paper "The Future of Airports Post-COVID-19" by Francisco Serrano and Antonín Kazda of the University of Zilina in Slovakia, biometric solutions support health and safety in airports by reducing contact at all passenger touchpoints, including check-in, immigration and even the boarding process. Biometrics can also, through body temperature checks, help to detect symptomatic passengers.
Biometrics face identification is even possible with a mask. NEC's strengthened facial recognition engine is 99.9% accurate in one-to-one verifications, even when passengers are wearing masks of different patterns and shapes. Additionally, NEC is offering a new service that connects airlines and government authorities with accredited medical labs to upload COVID-19 test results securely, ensuring contact tracing.
While NEC's technology already "supports a more hygienic, secure and safer airport environment", the mission of NEC I:Delight is broader yet, says Van Sice. "We want to break down barriers between touchpoints and allow users to experience a connected journey that is unique to them. For reaching that vision, we wanted to make our systems more intuitive and user-friendly." With NEC I:Delight, travellers will enjoy a more cheerful, safe and secure experience in the airport and beyond.