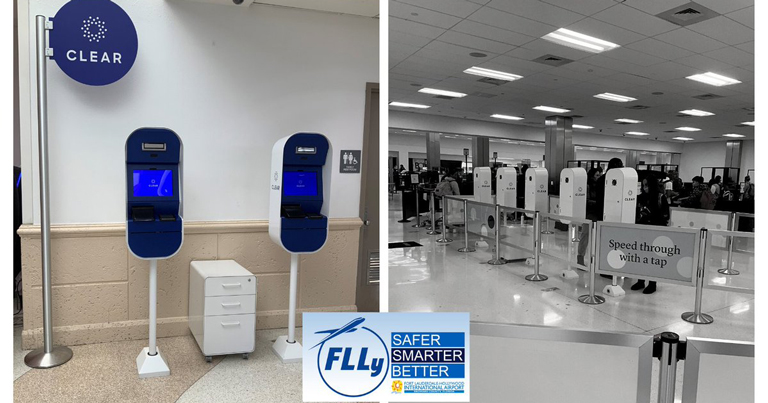 Fort Lauderdale-Hollywood International Airport (FLL) has completed an expansion project to bring CLEAR's touchless technology to FLL's Terminal 4.
With this expansion, CLEAR's expedited security lanes are now available across all FLL airport terminals.
CLEAR's touchless travel experience aims to minimise unnecessary passenger and airport personnel interaction by eliminating the need for CLEAR members to hand travel documents to agents during the security screening process. CLEAR uses an individual's unique biometrics ­to confirm their identity, replacing the need to use traditional identification documents prior to air travel.
"CLEAR has always brought our passengers a convenient and seamless experience, but the benefit its secure and touchless technology brings customers during this public health crisis is an added boon for our airport operations and our travellers," said Mark Gale, CEO/Director of Aviation of BCAD, FLL's operator. "Providing our customers with a safe and secure journey with partners like CLEAR is a top priority for our airport."
In addition to FLL, CLEAR's touchless security lanes are located in over 55 locations in the US.