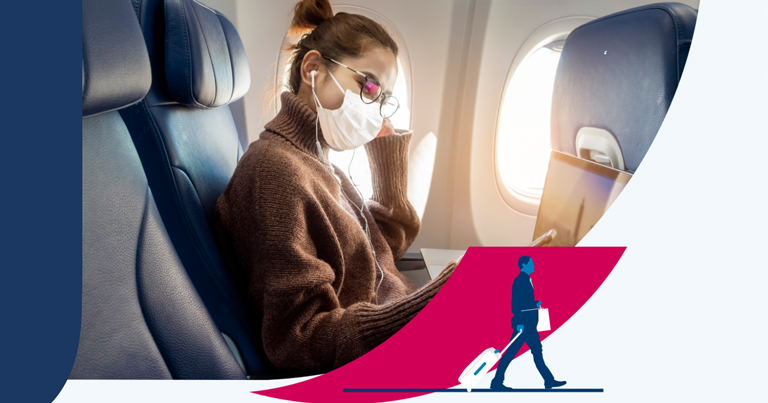 Singapore Airlines (SIA) customers will now be able to book a pre-departure COVID-19 polymerase chain reaction (PCR) and serology tests, and receive their results on a one-stop online portal, as part of a new pilot service launched in partnership with Collinson.
The pre-departure test service is currently available to Singapore Airlines and SilkAir passengers departing from Singapore, Jakarta and Medan, as part of its pilot test phase. There are plans to expand this service to more cities in the SIA and SilkAir network over the next few months if the pilot is successful.
The newly developed and secure portal, accessible via Singapore Airlines' flight booking platforms, will enable customers to request an appointment for a pre-departure test with their preferred in-city clinic from a given list of testing facilities. Upon completion of their test, customers will automatically receive notification of their test results within 36 hours, which if negative, can then be used for travel.
With pre-departure testing becoming a mandatory requirement for more countries, this new service would allow SIA's customers to book their test appointments on an online booking portal securely and seamlessly after making their flight bookings.
Customers can make an appointment for a pre-departure test with their preferred clinic from the list of recognised testing facilities available on the online portal. They will also receive their test results through the same portal, which they can then present upon check-in at the airport. These test results will come with a QR code that enables airport check-in staff and Singapore immigration authorities to verify under the new digital health verification process that SIA is piloting with the International Air Transport Association (IATA). The portal will also be able to house digital health passes documenting passengers' COVID-19 status.
JoAnn Tan, Senior Vice President Marketing Planning, Singapore Airlines says: "Piloting this one-stop pre-departure test is part of our ongoing efforts to provide passengers with a vital service during this time, as well as a more seamless pre-flight experience. By housing all necessary pre-departure information on one platform, our passengers can enjoy a much more streamlined booking experience with Singapore Airlines."
Todd Handcock, President, Asia Pacific, Collinson, added: "Our partnership with Singapore Airlines helps to enable the safe reopening of key routes for travellers and is another step forward in our aim to achieve the long-term, safe return of global travel. COVID-19 has brought challenges for businesses and individuals alike around the world, and while there's optimism that the roll-out of vaccines will help to bring an end to the pandemic, there remains a complex road ahead. In order to restore confidence in travel, the implementation of safe and robust testing protocols remains key."
Collinson is also working in partnership with London Heathrow Airport, London Luton Airport, London City Airport and Manchester Airports Group in the UK, as well as leading airlines globally; and have performed more than 90,000 COVID-19 tests to date.