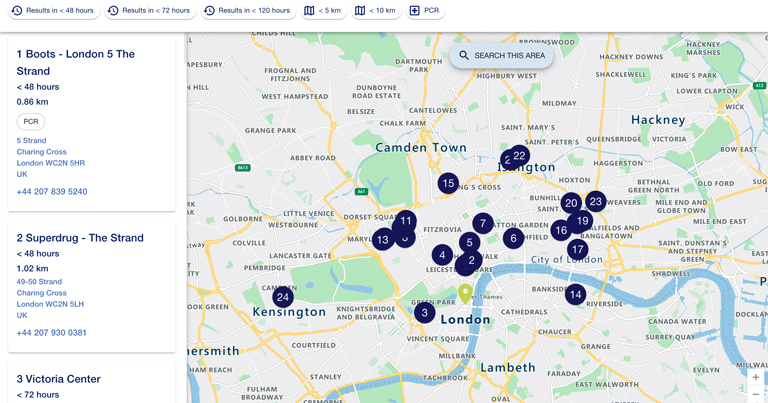 SkyTeam is facilitating customer access to COVID-19 tests with a new online directory of over 15,000 testing locations worldwide.
The Testing Labs Locator, powered by TrustAssure, enables customers to find and book the COVID-19 test they need with a trusted health provider, including polymerase chain reaction (PCR) tests.
SkyTeam's Testing Labs Locator highlights a growing number of testing locations servicing hundreds of cities in over 75 countries where travellers can secure a necessary test before or after they fly. The new tool is available on SkyTeam.com and will be rolled out across many member airlines' websites.
The new tool gives customers information on test location address, contact details, opening hours and website; available tests, highlighting labs offering PCR tests; and link to book test at their preferred location, where available.
"As more and more countries mandate negative COVID-19 test results on departure and arrival, partnering with TrustAssure makes it easier to find a reliable testing location so customers can travel with greater peace of mind," said Kristin Colvile, CEO, SkyTeam. "SkyTeam has long advocated for health technology solutions to help restore confidence in the safety of international air travel. We will continue to expand our offering with TrustAssure and other health providers to ensure a seamless and safe travel experience for our customers and employees."
Glenn Field, CEO for CLX Health, explained: "The TrustAssure platform features a global directory of 15,000 plus verified COVID-19 test sites in over 75 countries. Our solution suite provides users of our platform with access to partners, products, and protocols designed to meet the destination requirements necessary for travel worldwide. We are truly honoured to be partnering with SkyTeam to assist in providing a clinically sound travel experience."