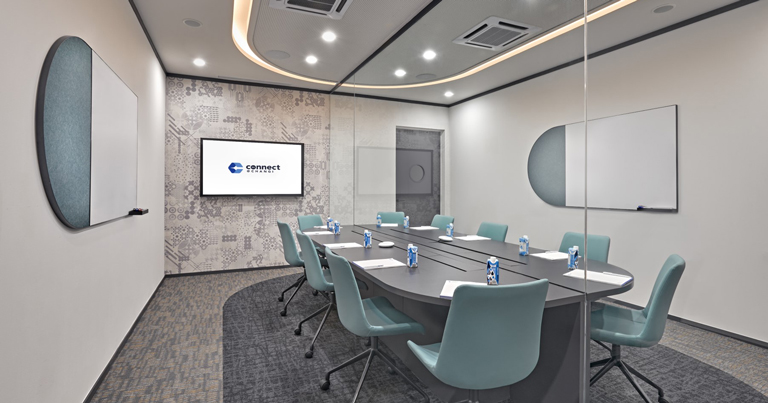 Changi Airport has introduced a new short-stay facility pilot for safe business exchanges between international travellers and Singapore residents. The new purpose-built facility will allow business travellers to stay up to 14 days and conduct meetings without having to serve quarantine on arrival.
The facility is located in close proximity to Changi Airport and offers an integrated 'test-stay-work-meet' experience for inbound business travellers.
Under the scheme, travellers can meet in Singapore at designated facilities, but have to remain within the facilities throughout their stay. They also have to undergo regular COVID-19 testing.
Currently, there are 150 premium guest rooms and 40 meetings rooms available, with the facility expected to be able to host around 1,300 business travellers when it is fully completed later this year.
The project is part of the Connect@Singapore initiative, developed by a Singapore consortium led by Temasek Holdings.
"We worked closely with our partners to design a smooth and seamless flow for Connect@Changi travellers upon their arrival," explained Sim Peiwen, Senior Manager of Changi Airport's Arrival Experience team. "With the support of the Immigrations & Checkpoints Authority, we are able to identify passengers travelling on this programme as they exit the immigration clearance area. This helps us to ensure that they are safely escorted and transported to the Connect@Changi facility after their Covid-19 test at the Changi Testing Facility."
"The departure experience is also designed to be safe and seamless. Working with Ascott, we are able to safely transport Connect@Changi travellers from the facility to the check-in counters, and escort them to Departure Immigration for their flights," added Peiwen.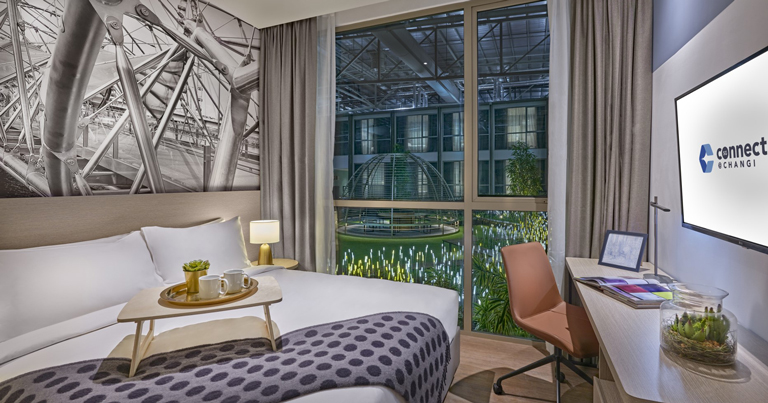 Changi Airport has also enhanced the retail and food & beverage experience as part of Connect@Changi, by introducing a range of dining and shopping options for guests.
Through Changi Airport's food delivery service, Changi Eats, guests can enjoy local and international cuisines from a selection of up to five restaurants and outlets at Changi Airport and Jewel Changi Airport. In addition, they can shop the airport's range of duty-free products through iShopChangi.com, with collections done at the airport before their flights. Connect@Changi guests can also get personalised shopping recommendations through the Changi Shopping Concierge, a chat-to-buy service.
Evonne Quek, Manager of Changi Airport's Shopping Concierge service, commented: "We aim to provide a stress-free shopping experience for our passengers. Through the Changi Shopping Concierge service, Connect@Changi guests can browse Changi's range of products from the comfort of their room and see the items up-close in real time through a WhatsApp video call. The Changi Shopping Concierge team will be able to provide tailored recommendations, depending on their needs. For added convenience, purchases can be delivered to the facility or picked up at Changi Airport before their flights."