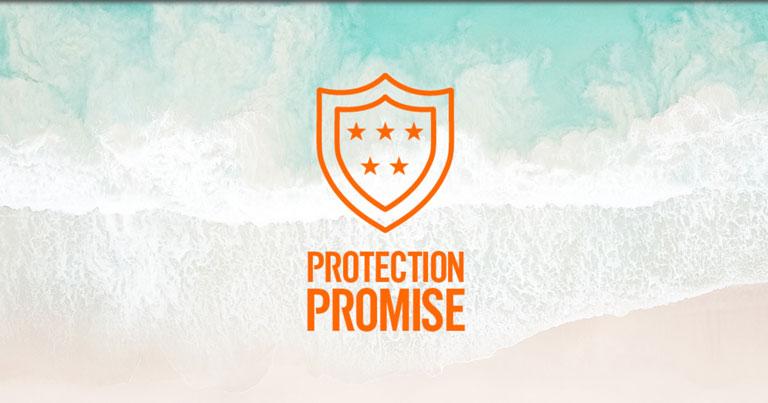 easyJet has launched a partnership with Collinson to offer a new insurance which includes COVID-19 cover.
The new travel insurance will cover customers who are diagnosed with COVID-19 ahead of a trip, providing the necessary rearrangements or refunds, as well as cover to customers for any required medical care if diagnosed with COVID-19 during their trip.
Additionally, customers who are unable to return home due to being diagnosed with the virus are also covered for additional accommodation, necessary medical assistance, and the cost of returning home safely.
By including COVID-19 cover as standard, easyJet and Collinson have stated that they want to give customers confidence to travel, knowing they will be supported should they test positive and experience COVID-19 related disruption, either before or during their trip. Customers can purchase the new travel insurance during the booking process on easyjet.com. There is also a new online claims process, giving customers more flexibility and choice if they need to claim.
easyJet's Chief Commercial Officer Sophie Dekkers, who will be joining the Women in Aviation Leadership Summit at FTE APEX Virtual Expo on 25-26 May, commented: "We are pleased to partner with Collinson Insurance and develop a new travel insurance product for customers which offers COVID-19 travel insurance as standard.
"The need for travel insurance is greater than ever before, so we know it will help bolster consumer confidence to book and travel, giving holidaymakers a much-needed reassurance for future bookings and possible COVID-19 related disruptions. We have also launched our enhanced Protection Promise meaning our customers can book with greater confidence knowing that if they are unable to travel, or their plans change, so can their flights.
"As we are looking forward to ramping up our flying programme as soon as it is safe to do so, we can now give our customers added peace of mind that they can book their much-needed holidays knowing they are fully protected should they test positive before they travel, while on holiday or if they have to cancel their trip altogether."
Greg Lawson, Head of Travel Insurance at Collinson, added: "As many of us look forward to travelling again, whether for holiday or to visit friends and family, there may be some concerns and questions needing answers. Collinson is excited to partner with easyJet and help guide their customers through the travel restart and this new insurance is designed to give peace of mind, whilst also delivering great value and simplicity.
"We recognise that, even with progress in lowering infection rates and the rollout of the vaccine programme, we still need to include COVID-19 cover to support customers dealing with new challenges, both before and during their trip. We will continue to work with easyJet on enhancing the insurance product further, listening to customers and helping rebuild travel confidence in the months ahead."
In addition, easyJet has also partnered with Randox to offer discounted COVID-19 tests.