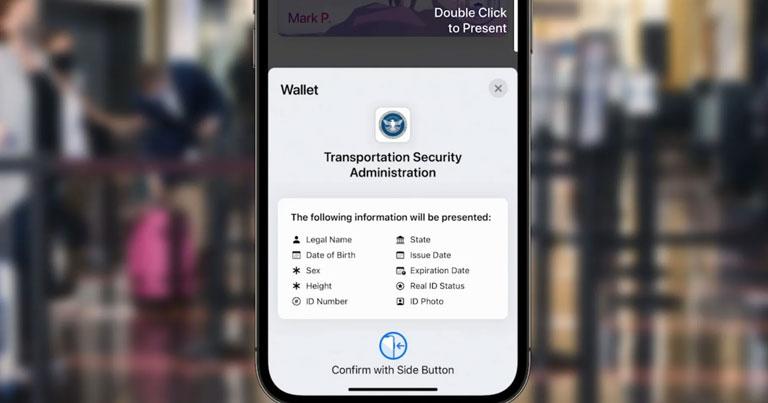 Apple has announced an upcoming update to its Wallet app that will enable customers to use their mobile device as a digital identification in select US airports.
During the tech giant's annual Worldwide Developers Conference, Apple announced that it is working with the U.S. Transportation Security Administration (TSA) to enable airport security checkpoints to be "the first place customers can use their digital ID card in the Wallet".
Users will be able to scan their state ID card or drivers' licence to upload the information to the Wallet. The information will be encrypted and safely stored in the Secure Element, which is the same technology used for Apple Pay.
As part of Apple's latest operating system iOS 15, the tech company is also working to enable users to unlock their home, office, or hotel rooms through keys stored in the Wallet.
Apple is yet to confirm which US states will be participating in the digital identity pilot. However, the new technology will likely help accelerate the use of biometrics technology on domestic routes within the US, such as the recent trials between San Francisco International Airport (SFO), United Airlines and SITA, which enable passengers to link their driver's license and flight details to their facial biometric at check-in.
Jason Lim, Identity Management Capability Manager, TSA, and a close friend of FTE, shared the news on LinkedIn, saying: "I'm honoured and delighted to be leading up this important effort for TSA."
Digital identification and biometrics at airports will be a key topic at our upcoming in-person FTE Global+ show, which will take place later this year in Las Vegas. Find out more here.