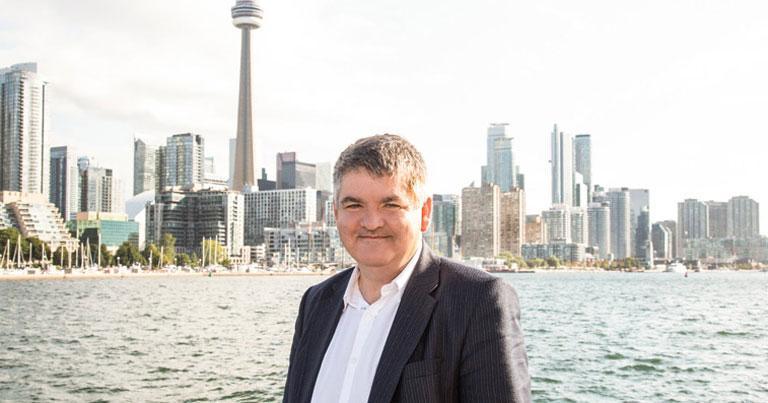 With vaccination efforts in Canada continuing apace, the Canadian federal government recently laid out highly anticipated plans to ease restrictions for fully vaccinated citizens on 5 July. As airports in the country prepare to reopen, FTE caught up with Neil Pakey, CEO, Nieuport Aviation, owner and operator of the passenger terminal at Billy Bishop Toronto City Airport, to find out more about what this means for the recovery of Toronto, how the terminal is preparing to welcome back passengers, and the company's continuous investment in innovation, technology and sustainability.
Canada has had some of the world's toughest travel and quarantine rules causing significant impact not only on the aviation industry but also on national and local economies. According to Airports Council International – North America (ACI-NA), airports in Canada are currently forecasting to achieve a mere 10% of pre-crisis 2019 traffic levels with revenue losses of $5.5 billion for 2020 and 2021.
"Others have summarised the huge damage the pandemic has caused to airports and airlines, and our terminal operation is no different," Pakey begins. "The greatest impact though is larger than to the industry, it is to the cities and regions the airports and airlines serve." Indeed, according to Destination Toronto, the city has suffered losses of $8.3 billion in tourism revenue since the start of the pandemic.
The importance of the regional airport to the local and national economies, however, cannot be overstated. In 2018, Toronto City Airport, known locally as Billy Bishop Airport, alone contributed over two billion dollars to Canada's GDP and supported over 6,200 direct and indirect jobs. This is further underscored by the fact that almost one million passengers travelled through the airport to the US in 2019, helping to make it the sixth busiest Canadian airport serving the United States.
"Toronto Pearson and the City Airport are the two main access points to our city region, and our crucial air arteries have been cut off. The heart of Toronto has been weakened and we need to reboot the economy. We must get international travel up and running, and in particular, for our US inbound business visitors. Yes, when it is safe to do so, but with the vaccination roll out, that time for restart must be fast approaching. One clinic in Toronto administered 26,771 vaccines alone in one day, reported as a possible world record. This tells you we should see flights soon," Pakey notes.
Safe Travels Program
As the owner and operator of the passenger terminal at Billy Bishop Airport, safety has remained a top priority for Nieuport Aviation. The company has worked extensively with the airport's regulator and landlord, PortsToronto and the Airport Director Gene Cabrel, to help develop its Safe Travels Program – a comprehensive initiative that includes operational measures and safety protocols that have been implemented to ensure a safe and healthy environment for passengers, staff and partners at Billy Bishop Airport.
"There is an increased awareness of, and appreciation of, safety, cleanliness and airport processes, and it is Nieuport's and Ports Toronto's responsibility to continuously make sure that best-in-class practises are in place. We already had a strong reputation for our cleanliness and sense of safety as evidenced by our continuously high scoring in the ACI customer survey metrics, but we are focused on upping the bar even further when carriers resume flying."
He adds: "We have also accelerated our investment in technology and will continuously introduce further enhancements to improve our business results and passenger experience."
Creating a common platform to track issues and achievements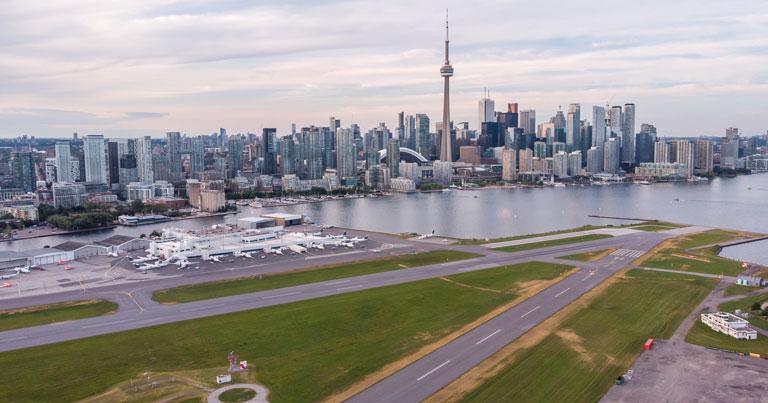 Maintaining social distancing measures will be a key challenge for airports once traffic resumes, and Nieuport Aviation is using the current downtime to prepare for the passenger demand. The company is investing in a passenger monitoring technology, developed by Xovis, to manage flows across the terminal. The solution uses sensors to send alerts to frontline staff whenever passenger thresholds are met, and will allow Nieuport and its operators to respond more effectively to queues throughout the terminal.
Investments in technology made before the pandemic are also proving beneficial to tackle the crisis. For instance, in 2019 Nieuport deployed SITA's terminal management solution, which integrates data from terminal operations, seasonal schedules, and real-time flight data, and sends information to the flight information display system (FIDS). The airport will now adapt the solution to help reinforce social distancing messages and communicate  COVID-19 measures through its FIDS displays.
Moreover, Pakey shares that Nieuport is also exploring the further use of its facility management service JCI's OpenBlue Technology which offers touchless environments, adaptable buildings, contact tracing, and sophisticated ventilation and sanitisation systems. "A similar social distancing technology is offered by SITA which we are also evaluating. Nieuport Aviation's main goal is to have one common platform to track issues and achievements," he explains.
New US Customs and Border Patrol pre-clearance facility
Since acquiring the Terminal in 2015, Nieuport has invested more than $50 million in the terminal and technology upgrades, and plans are also in place to continue investments in new projects and upgrades that will help Toronto continue to grow as an economic hub in the long-term. These include further terminal upgrades and a commitment to moving forward with a US Customs and Border Patrol pre-clearance facility. Commenting on the project, Pakey says: "Our biggest single enhancement will be the US pre-clearance facility which should be shovel ready, but still requires final funding approvals from government to make it happen. We've been working closely with PortsToronto and carriers to advance work in preparation." He adds: "We also recognise our terminal caters to mainly business travellers, so we intend to invest further in premium lounges in the shorter term."
Connecting US and Canada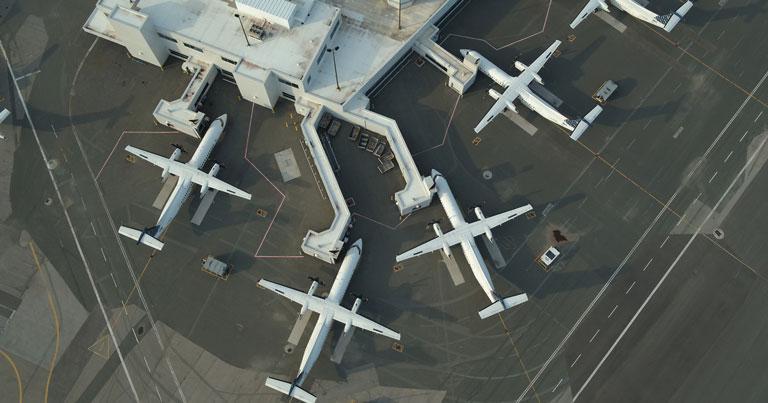 Moreover, the value of the downtown airport is also underscored by the fact that, in the midst of the pandemic, Connect Airlines, a new US-based regional airline, has expressed interest in operating out of the airport and expanding its connectivity to new US cities, complementing Billy Bishop's existing routes with its main operator Porter and with Air Canada. "We are very excited by the prospect of having a US-based carrier at the airport. This will play an important role in facilitating important air links between the United States and Canada," he shares. "From our conversations with Connect Airlines, we believe that the carrier is well-positioned to be successful in the Toronto market. As stated publicly, Connect is currently working on securing the necessary regulatory approvals and they aim to start service toward the end of this year. I understand crew and management recruitment is underway which is always a good sign."
"Taking responsibility for our sustainability objectives"
While current priorities very much lie with ensuring the safely reopening of borders and resumption of travel, Nieuport hasn't lost sight of its longer-term goals to create a more sustainable future for the aviation industry. "We need to be more collaborative as an industry and each airport should put its corporate ego to one side and simply look for the best practises and copy them fast," says Pakey. "Each airport has its own unique circumstances of course, and its own distinct community, but as an industry I believe we need to work more inclusively and collaboratively, public and private sector alike. ACI is achieving much in this respect, but we need to reach out to all airport stakeholders, many of which have bigger businesses than the airports themselves. Let's find a way of ensuring all of the service partners and suppliers wade in as much as the airports in taking responsibility for our sustainability objectives as an industry."