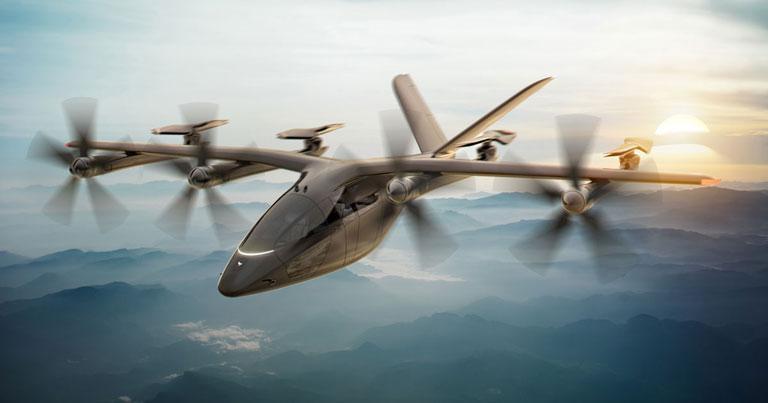 Virgin Atlantic and American Airlines (AA) have announced new partnerships with UK air taxi company Vertical Aerospace to drive sustainable and zero emissions air travel.
Vertical is developing the VA-X4, a zero-carbon aircraft that can carry four passengers and a pilot, and fly at speeds up to 200 mph with a range of over 100 miles.
As part of the partnership, Virgin Atlantic has agreed to purchase up to 150 eVTOL (electric Vertical Take-Off and Landing) aircraft. Additionally, Vertical Aerospace and Virgin Atlantic will be working to explore a joint venture to establish short haul, electric aircraft connectivity between UK cities and airport hubs starting with London Heathrow, Manchester and London Gatwick.
Shai Weiss, CEO, Virgin Atlantic, commented: "With innovation and sustainability leadership firmly in our DNA, we are excited to be partnering with Vertical Aerospace to pioneer sustainable and zero emissions air travel in the UK. We pride ourselves on building enduring strategic partnerships and are thrilled to be working alongside Vertical in its mission to bring eVTOL travel to the UK."
Meanwhile, as part of its investment in Vertical, American has agreed to pre-order up to 250 aircraft, representing a potential pre-order commitment of $1 billion, and an option to order an additional 100 aircraft. The commitment is subject to "certain future agreed-upon milestones and other terms," AA said.
The airline also expects to make a $25 million investment in Vertical through a private investment in public equity (PIPE) transaction.
Derek Kerr, Chief Financial Officer at American, commented: "Emerging technologies are critical in the race to reduce carbon emissions and we are excited to partner with Vertical to develop the next generation of electric aircraft. For years, American has led the industry in investing in newer, more fuel-efficient aircraft. Today's partnership is another example of that commitment, and an investment in the future of air mobility. We are excited about the prospect of what this could mean for our customers, and our company."
Recently, aircraft leasing firm Avolon ordered up to 500 eVTOL aircraft worth $2.2bn from Vertical Aerospace.
Vertical plans to conduct its first test flight of the VA-X4 later this year, with certification of the aircraft as early as 2024.