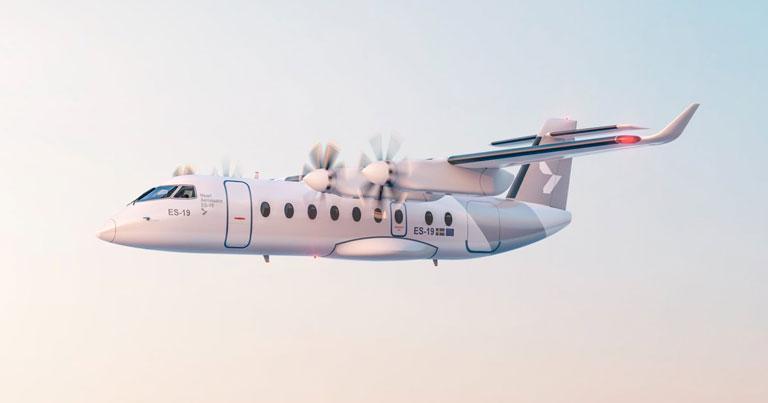 Icelandair Group has signed two Letters of Intent (LOI) on exploring the possibilities of decarbonising the company's domestic flights. The first, with Universal Hydrogen, a California-based company that has designed a hydrogen conversion kit for regional aircraft allowing for the conversion of Icelandair's Dash-8s to hydrogen powered aircraft. The second project is with Heart Aerospace, which has the goal of electrifying regional air travel.
Icelandair and Universal Hydrogen will pursue the implementation of green hydrogen, a carbon-free aviation fuel, as a propellant for Icelandair's domestic aircraft fleet. Universal Hydrogen is enabling this transformation with its aftermarket hydrogen conversion kit for regional aircraft, as well as a fuel distribution system based on a unique modular hydrogen capsule technology.
The airline has worked with Heart Aerospace for some time and will now start an in-depth analysis with Universal Hydrogen.
Jens Thordarson, Chief Operating Officer, Icelandair, commented: "Icelandair sets the standard high for responsible aviation and we believe we are in a good position to become one of the world's first airlines to fully decarbonise our domestic network. Heart Aerospace and Universal Hydrogen have introduced exciting solutions for regional aviation that are expected to be available in only a few years. As technology advances, we hope to be able to use the experience of decarbonising our domestic services to accelerate the implementation of carbon neutral energy to power our international flights. We are proud to be among the first participants in these exciting projects that could revolutionise the carbon footprint of domestic flights in only a few years."