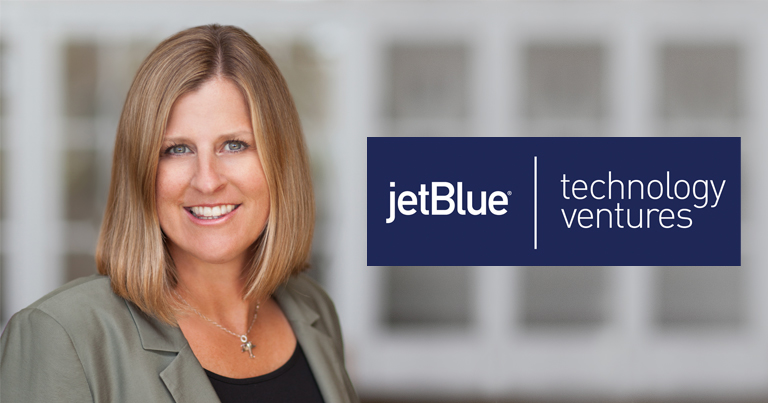 Following the recent announcement that Amy Burr has been named President of JetBlue Technology Ventures (JTV), JetBlue Airways' venture capital subsidiary, FTE caught up with Burr to find out more about her priorities as she takes on the new role.
Burr has been with JetBlue since 2018 as JTV's Managing Director of Operations and Partnerships, where she built an ecosystem of partners and deployment opportunities for the many technologies of JTV's portfolio companies. She has been a leader in creating, sourcing, and implementing innovative technology in the travel space for the last 21 years. As an original founder of Virgin America in 2004, she worked in areas including strategy, corporate programme leadership and commercial and revenue development.
"I've had the opportunity to lead many different business units within commercial aviation," she tells FTE. "I have learned so much over the past 21 years and am very well-positioned to understand where our industry needs improvement and where we can use emerging technology to improve existing pain points and strategies that need revision. That's where the startup world can really help the existing infrastructure of the industry."
She adds: "I've also had the opportunity to run a number of big teams, so I feel confident leading JTV in its next phase. We have such a great group of professionals and it's a joy to lead them."
Investments in short-term rentals, UAM, and sustainability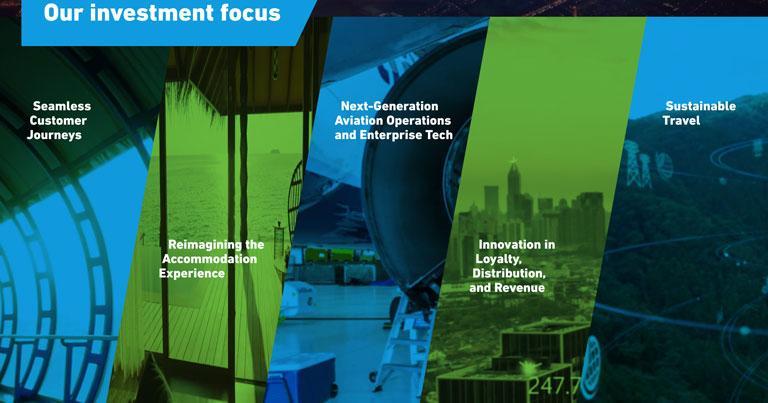 Naturally, the current focus for JetBlue and its venture capital subsidiary is on using innovation to drive recovery from the COVID-19 crisis. While JTV slowed down investments this past year in support of its parent company, Burr shares that the firm is ramping back up.
Indeed, so far in 2021 JTV has already added several new companies to its portfolio, most recently investing in Spain-based startup Transparent and California-based Lacuna Technologies.
Transparent aligns well with JetBlue's interest in offering short-term rental options to its customers. The startup provides a platform which aggregates data on vacation rental market conditions including prices, occupancy, and competition to help property managers, real estate investors, online travel agencies, and tourism boards make informed decisions within the vacation rental space.
Burr explains: "One of the areas that's really important for us is helping JetBlue reposition itself as a holistic travel company. JetBlue Travel Products was already looking into the short-term rental market before COVID-19, but the pandemic really highlighted how important this area is. This trend has completely transformed the hospitality market in recent years with Airbnb and several other major players in the industry. Transparent consolidates short-term rental data to help customers evaluate whether they're offering the right products to customers. This same type of data utilisation has been a huge focus within the airline industry for a really long time,  so it's  amazing that the short-term rental business has this product now."
Another focus area for JTV is the future of urban air mobility (UAM), highlighted by the recent investment in Lacuna Technologies. The company builds and manages open-sourced digital tools for cities and municipal agencies to create, communicate, and enforce dynamic transportation policies.
"UAM is a big trend that's coming for our industry and Lacuna can be instrumental in helping us manage that. Its platform allows cities and municipalities to track urban mobility activity and will also enable airports to understand curb management and dig into the data regarding traffic coming into and out of an airport. One of the things that is really compelling about the future of the company is how it can help the UAM companies figure out how to best navigate traffic in the sky around large cities. This is a big trend that's coming for our industry and Lacuna can be instrumental in helping us manage that."
As one of its key investment themes, sustainability also remains a high priority for JTV. Burr recognises that now is the right time for the industry to act and invest in technology focusing on advanced methods of reducing emissions, improved environmental protections, and game-changing transportation. Earlier this year, the corporate venture capital fund invested in Universal Hydrogen to support JetBlue's sustainability strategy, and Burr notes that there are a couple more sustainability investments in the pipeline.
Looking ahead into JTV's next chapter, Burr shares: "We're going to continue to strike that balance between making smart investments from a VC perspective but also great innovation work to bring the strategic value to JetBlue."