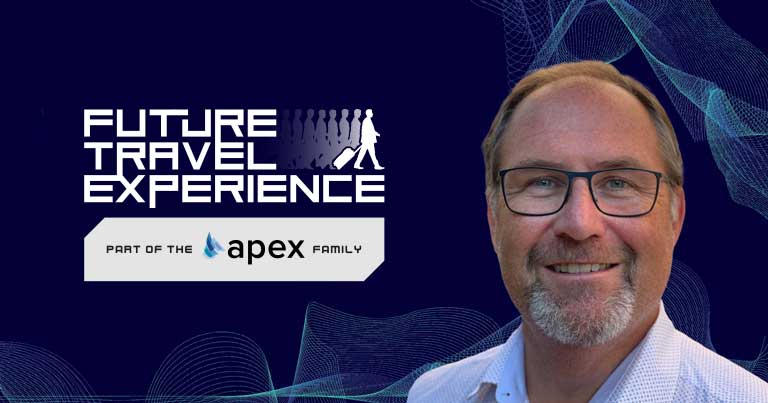 We are delighted to announce that Andrew Price has joined Future Travel Experience (FTE) as our first Head of Baggage Transformation. Andrew will lead FTE's efforts to build upon the significant momentum created by the recent launch of the FTE Baggage Innovation Working Groups, which will now focus on developing innovative industry POCs and pilots, as well as deliver a framework for long-term baggage revolution.
Andrew has close to 30 years' experience in aviation, including 15 years with IATA. He is highly respected and very well known throughout the industry, particularly in the baggage sphere having previously served as IATA's Head of Global Baggage Operations – a role which saw him liaise and collaborate closely with hundreds of airlines and vendors around the world.
"It is a pleasure to welcome Andrew Price to the FTE team," said Daniel Coleman, Founder & CEO, Future Travel Experience. "We here at FTE are committed to not just talking about industry change through our acclaimed events and media, but also making that change happen day-to-day. In recent years, the world's first air transport innovation network – the FTE Innovation & Startup Hub – has been at the heart of these efforts and now our new FTE Baggage Innovation Working Groups will complement this and focus on an area of the industry that really is ripe for innovation.
"Our first round of FTE Baggage Innovation Working Group online meetings received a phenomenal response and generated incredible ideas and output. In order to advance this work and deliver the tangible outcomes that everyone involved would like to see, it quickly became clear to us that we need a forward-thinking baggage expert and proven collaborator at the centre of this effort. Having worked with Andrew on our Business Model Transformation Think Tank last year, there is no doubt that he is the right person for this important new role. Andrew clearly shares our passion for delivering positive change and his baggage-related knowledge, experience and network is unparalleled. Welcoming Andrew into the team is a very exciting step in FTE's evolution, and I am convinced that together we will help to reimagine the ways bags are managed and handled by airlines and airports in the future and, in turn, significantly improve the customer experience."
Andrew Price, FTE's Head of Baggage Transformation, commented: "I have been really impressed by the way FTE can bring everyone together, from C-Level industry executives through to the most progressive suppliers on neutral ground to collaborate and shape long-term visions for the benefit of the industry. With hundreds of participants from around the world taking part in the recent FTE Baggage Innovation Working Group online meetings, it is clear from the interest we received and the high-level output from the calls that this is where the future of baggage handling for the next 15 years will be defined. I was delighted when Daniel asked me to lead the FTE Baggage Innovation Working Groups going forward and I can't wait to get started in my new role."
Background information and how you can join the Working Groups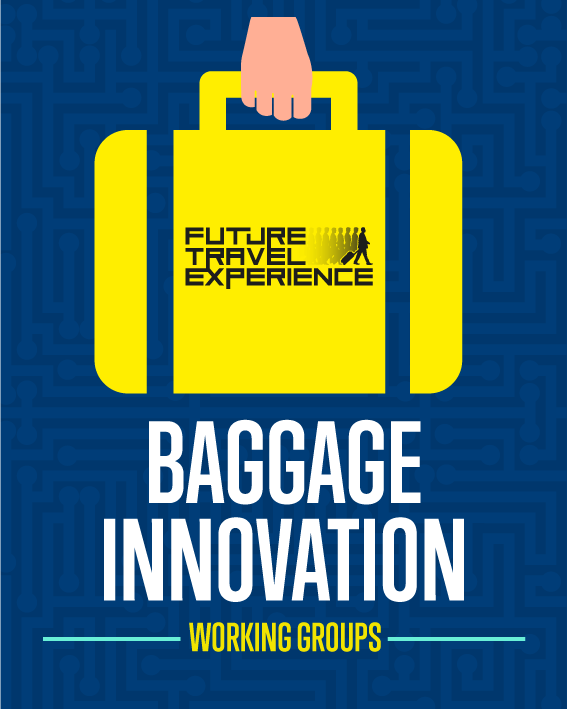 Future Travel Experience first collaborated with Andrew Price earlier this year as part of the FTE Business Model Transformation Think Tank in which senior executives from Pittsburgh International Airport, Wizz Air, Bangalore International Airport Limited, AirAsia and Virgin Atlantic were among the industry experts who identified baggage as an area that should be targeted for improvement.
As part of the Think Tank project, the FTE team launched an international crowdsourcing effort which brought together innovators from across the industry, who shared their own ideas and visions on how baggage approaches could be transformed. Andrew, along with Barich, Inc. Principal Samuel Ingalls, provided invaluable feedback on all of the submissions and integrated some of the brightest ideas into the Think Tank vision, which was presented to our original Think Tank team members and the FTE APEX Virtual Expo audience in May 2021.
Following this, FTE launched the Baggage Innovation Working Groups and the first round of online meetings took place during the week commencing 13 September 2021 (you can view the full recordings here). These meetings brought together hundreds of innovators from across the industry to address four core topics: Advancing off-airport baggage collection, check-in and delivery; Simplifying baggage infrastructure and processes at the airport; Unlocking opportunities presented by modern baggage messaging; and Creating new commercial models for new baggage approaches.
The next Working Group online meeting will take place in November 2021 and this will be followed by an in-person meeting alongside FTE Global+ 2021, which will take place at the ARIA Resort in Las Vegas, 7-9 December. The Working Groups will then continue their work into 2022 and beyond with regular video calls and meetings hosted alongside the three in-person FTE events.
In keeping with FTE's crowdsourcing efforts to date, we continue to invite the brightest minds in the baggage sector to participate in these Working Groups. The Working Groups focus heavily on the future of baggage and our aim is to identify and act upon the opportunities to deliver positive change in the years ahead. This effort will complement the work that is already being undertaken elsewhere in the industry, which often focuses on the here and now.
The Working Groups are currently free to attend for all. We invite anyone with an interest in driving revolution in this space to get involved by contributing ideas and expertise, helping to shape recommendations where needed, and/or showing a willingness to make their organisation available for POCs or pilots.
The next FTE Baggage Innovation Working Group online meeting will take place on Wednesday 3 November at 15:00 GMT (London). To be kept up to date on the plans for this online meeting and future meetings, you can express your interest via this page: https://www.futuretravelexperience.com/fte-baggage-innovation-working-groups/
Also, if you would like to learn more about what Andrew is working on, please use our contact form to get in touch.