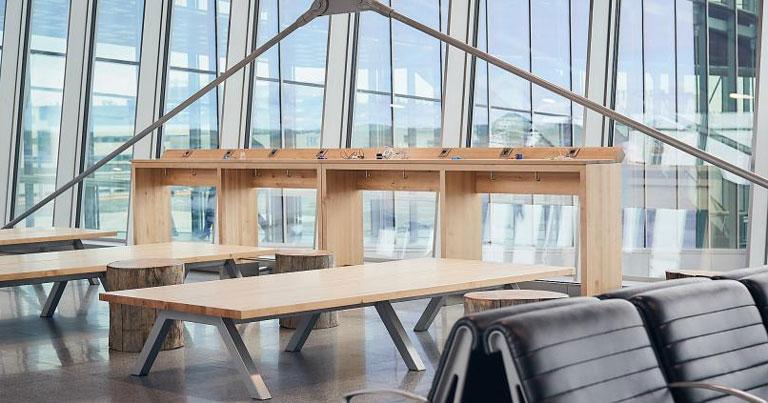 Finavia has begun using nanotechnology-based coating solution that destroys viruses and bacteria from airport surfaces and furniture at Helsinki Airport (HEL).
Following successful trials of the technology throughout the summer, Finavia has now adopted the coating, developed by technology company Nanoksi Finland, which will be sprayed on targets such as check-in counters, machines, departure gates and toilet facilities.
According to the airport, the coating is long-lasting, even though the furniture is wiped several times a day.
Sami Kiiskinen, Finavia's Vice President, Airport Development for Helsinki Airport, says: "We are continuously keeping track of new methods and products to ensure a high level of hygiene at the airport. This nanotechnology-based coating, which is sprayed on contact surfaces and furniture, makes it easier to keep surfaces clean. The coating destroys pathogens with the help of light and air.
"In an airport environment, it's important that the chosen surface materials are durable, easy to clean and dirt-resistant. Choices related to efficient cleaning are taken into account already at the terminal's design stage. This is one reason why the airport has a lot of glass and metal surfaces that are easy to keep clean."
From the onset of the pandemic, Finavia has introduced a number of enhanced cleaning and disinfection initiatives, such as a security control tray cleaning device with UVC light technology.