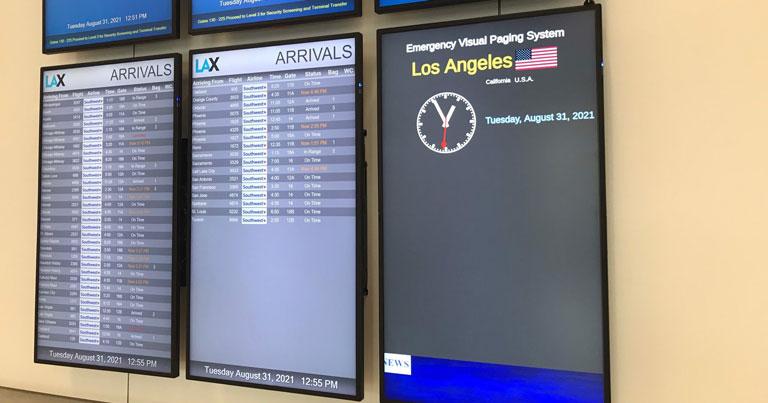 Los Angeles International Airport (LAX) has been awarded $150,000 from the city's Innovation and Performance Commission to pilot a new earthquake early warning system.
The early warning system, which will be online in 2022, will monitor for earthquake activity through the U.S. Geological Survey's ShakeAlert, which is linked to seismic sensors. It will then issue automated alerts depending upon the anticipated severity of the earthquake as determined by computer algorithms.
At LAX, the system will automatically trigger emergency notifications to the airport terminals to alert passengers prior to an anticipated earthquake. The pilot project will also investigate the possibility of automatically shutting down the airport's fuel hydrant system to help prevent jet fuel from flowing during an anticipated earthquake.
The project will be led by LAWA's Emergency Management Division in partnership with the Information Management and Technology Division. The funding comes from a $1 million Innovation Fund, which is designed to provide one-time funds to City of Los Angeles departments to test new ideas that can make the city work better.
"We know it's not a question of if, but rather when, the next earthquake will hit, and the ability to offer even a few precious seconds of warning can make a difference in helping to save lives and property," said Justin Erbacci, Chief Executive Officer, Los Angeles World Airports (LAWA). "We thank the City Council and Mayor Garcetti for helping us to pilot this new technology, which is another step in making LAX the most prepared and resilient airport in the world."