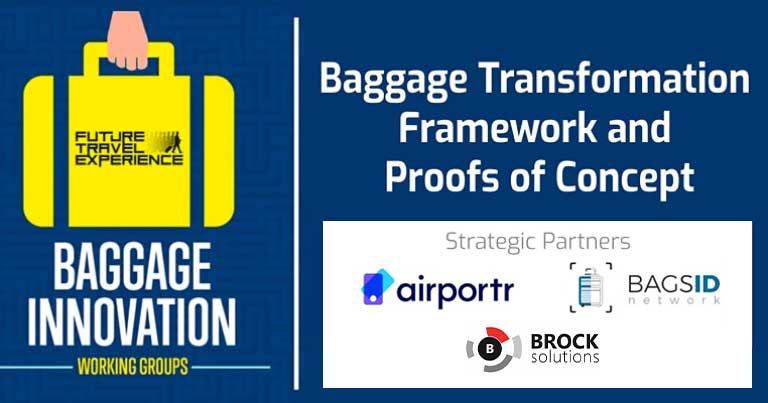 Following the success of the recent FTE Baggage Innovation Working Group (BIWG) online meetings, which were led by baggage experts from the likes of Greater Toronto Airports Authority, Air Canada, Southwest Airlines and Avinor and brought together baggage professionals from around the globe, we will be hosting the next free-to-attend BIWG video call on Wednesday 3 November, 15:00-17:00 GMT. Registration is now open – visit this page to confirm your participation.
This group serves as a global knowledge repository for baggage, as the professionals involved have accumulated a vast experience of processes, operations and technologies. We are now able to apply FTE's Baggage Transformation Framework to this knowledge. The framework builds on the ideas and challenges raised in the BIWG and delivers real world implementation guidance and experience back to the community.
In our upcoming call we will be explaining the Baggage Transformation Framework and how it combines the BIWG, the new Airport Labs Network (the set of partners who will help us test the ideas out), and FTE's platform for knowledge sharing to drive the industry forwards. We will be building on the 5Cs (come along to learn more), operational benefit, resilient and reliable communication, and keeping a focus on baggage products that provide a better customer experience for your passengers.
Even if you missed the September calls, it isn't too late to get involved. From startups to well established market leaders, the BIWG will have content that is applicable to you, as well as the opportunity to network with people who have the same ambition to improve and modernise baggage operations.
Register today to ensure you don't miss this opportunity to be part of a brighter baggage future.