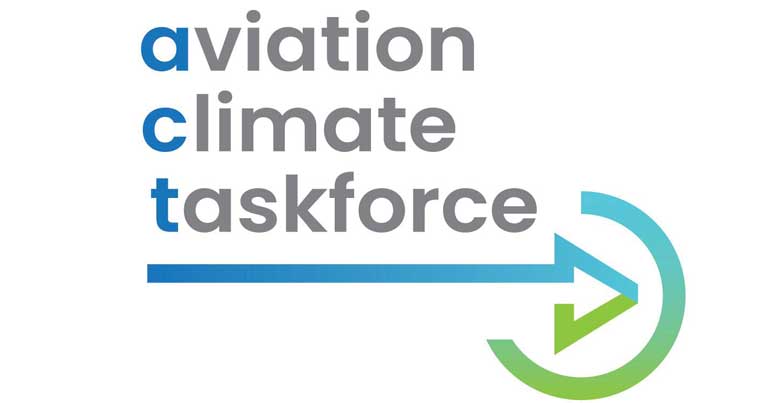 Virgin Atlantic, Air France-KLM and Delta Air Lines have launched a new Aviation Climate Taskforce (ACT) together with Boston Consulting Group to tackle the CO2 emission challenge. The new non-profit organisation has been established to accelerate breakthroughs in emerging technologies to decarbonise aviation.
As the aviation sector focuses on decarbonisation, a portfolio of solutions will be required to reach net zero by 2050 and to scale up sustainable aviation fuels (SAF) to meet a 10% SAF target by 2030. ACT will stimulate innovation in the next generation of technologies, principally focussed on critical medium-term solutions, such as synthetic fuel and direct air capture. Over time, the portfolio will expand to include more near-term solutions, such as emerging bio-based Sustainable Aviation Fuel (SAF) pathways, and long-term solutions, such as hydrogen technologies. ACT's mission will be supported by two pillars: an Innovation Network and a Collaboration Forum to help accelerate innovation and expedite adoption.
Shai Weiss, CEO at Virgin Atlantic, commented: "We're proud to be founding members of the Aviation Climate Taskforce. Working with industry partners to accelerate technological innovation and reduce carbon emissions over the next 30 years. We strongly echo the need for a portfolio approach and continued collaboration across the energy and aviation value chains. Through its focus on breakthrough technologies, the Aviation Climate Taskforce, will support near and medium-term innovations in emerging SAF pathways, as well as longer term breakthroughs such as electric and hydrogen flight."
Amelia DeLuca, Managing Director of Sustainability, Delta Air Lines, also commented: "We're still too far from real, scalable solutions to clean air travel. We need SAF to be just as accessible as oil and new engine technologies to come to market exponentially faster if we are going to meet industry goals. These coalitions help us more effectively impact our carbon footprint by pooling together resources and funding to define the next chapter of sustainable aviation."
Air France-KLM has also signed a letter of intent in which the group declares its commitment to cooperating with the Science Based Targets initiative (SBTi).
"The climate emergency is undoubtedly the greatest challenge our industry faces today. All employees of the group and its airlines have been working for many years to reduce their environmental footprint, but we now need to accelerate our transition towards a more sustainable air transport. The SBTi commitment illustrates our determination to achieve this, by placing our emissions reduction trajectory within a scientifically indisputable and demanding framework. We are signing this commitment because we are confident in our ability to make this transition collectively, together with our people, our customers and all our partners," said Benjamin Smith, CEO of the Air France-KLM Group.