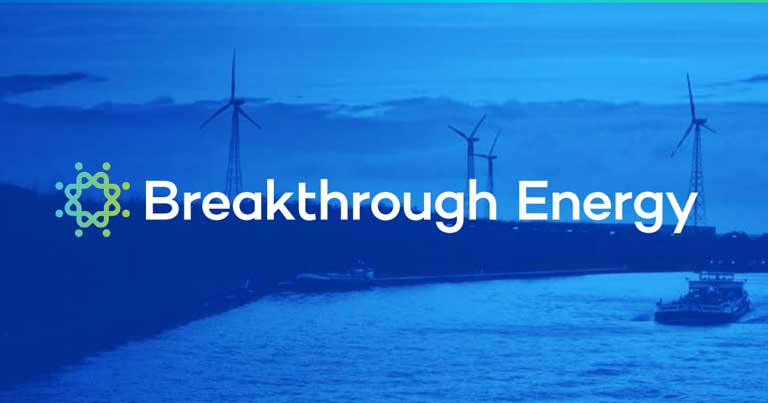 Breakthrough Energy Catalyst, a private-public fund backed by Microsoft co-founder Bill Gates, is planning to invest up to $15 billion into clean tech projects across the US, the UK and the European Union, reports the Financial Times.
The venture will invest in four key areas: direct air capture, green hydrogen, aviation fuel and energy storage technologies.
BEC managing director Jonah Goldman told the Financial Times that the fund would mobilise as much as $15bn, or ten times the initial investment, by using innovative financial structures and partnership agreements.
"We are last-mile financing and so, we will be the most risky capital in there," Goldman says. "We're really trying to demonstrate which of the technological pathways are going to be most effective."
The new BEC fund will provide three types of capital — philanthropic donations, sub-market equity investments, and product offtake agreements — to fund large projects that would not otherwise be financially viable. Its focus will be on creating markets for the green products and technologies and bringing down the cost of production for materials such as green steel and green hydrogen. This has drawn the interest of steel group ArcelorMittal and carmaker GM among the initial corporate backers.
The fund will be looking to reduce the "green premium" for products such as sustainable aviation fuel. The FT explains that the "green premium refers to the additional cost of a green product compared with its non-sustainable counterpart, such as regular jet fuel". One example could be a refinery for sustainable aviation fuel, said Goldman, where the technology is proven but the economics have not supported large-scale production.
"There's six different ways to do sustainable aviation fuel, and we know they all work and they all have different challenges," said Goldman. "We just need to build a bunch of them to see where we're able to get the green premium reductions, through things like engineering learning."
American Airlines is among the Anchor Partners to Breakthrough Energy Catalyst, investing $100 million in the fund for achieving a net zero economy by 2050.