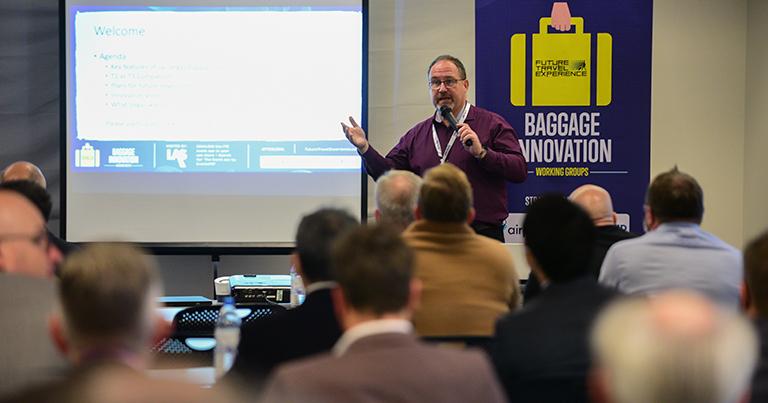 Ahead of the next virtual FTE Baggage Innovation Working Group meeting on 16 February, Andrew Price, Head of Baggage Transformation, Future Travel Experience, identifies the key trends that will help transform the baggage experience in 2022 and beyond.
By Andrew Price, Head of Baggage Transformation, Future Travel Experience
Baggage handling and processing has always been an area where the advantages of deploying modern technologies are readily spotted, but actual investment lags innovation. There are some key drivers for change that exist in the marketplace today that will lead to investments at airports. These drivers are the rising cost and general shortage of labour, and passengers demanding additional services.
There is a greater drive for efficient operations due to the great resignation. Many baggage handlers found other work during the COVID crisis. This work may not have involved being out in all weathers, have a high risk of injury or require security searches for each shift. Often, they get a better pay packet, and the work may be more rewarding than coming back to the airport. The result is that operation requires more automation to replace positions like manual encode and reclaim allocation. This trend is likely to continue to grow as suppliers realise that there are areas in airport operations that can be automated and easy business cases to be made based on labour savings.
Three opportunities for autonomous handling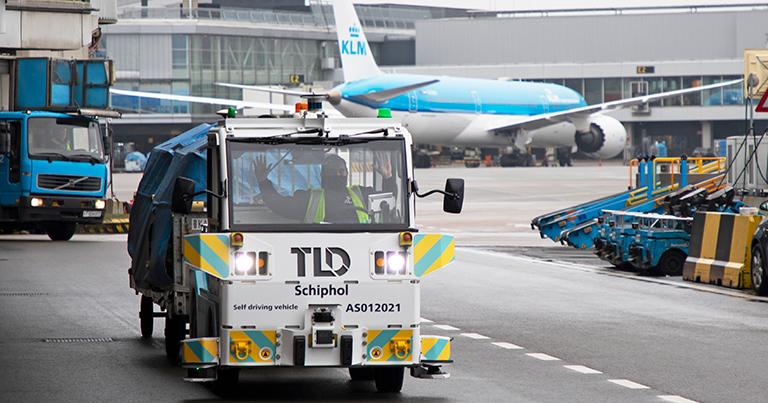 Cost savings are never out of fashion, and so the trend towards robotics and compressed build openings for human operators will continue. There are three opportunities for autonomous handling. One is baggage acceptance, where a baggage cart can accept a bag from a passenger in the car park or train station, taking the bag airside via secure routes without passenger traffic on them. Then there is the opportunity to build containers using robots rather than people. Innovations in this area are slower to be adopted because passenger habits need to change to provide the longer build window, but off-airport services may drive this change. Finally, we have delivery of the containers to the aircraft. Airside roads are tightly controlled environments that are ripe for autonomous vehicles. All these technologies reduce the headcount, which will be necessary as inflation and rising costs put pressure on wages.
Decentralised identity and a complete baggage journey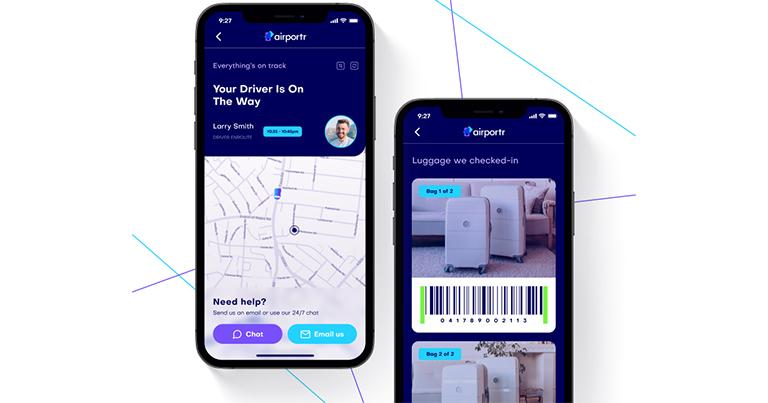 In terms of the actual baggage handling product, passengers will realise that they should be getting more options when it comes to their baggage journey. The current baggage products are based on the airline demanding segregations for their aircraft loading, but eventually a smart airline will realise that there is more to offer passengers than their bag being first on the reclaim. You can expect to see more offerings in the home pick-up and delivery space as companies like AirPortr gain further market access through relationships such as the one they have with Swissport. The next entrants into this field will need to distinguish themselves from the plethora of services that are currently available around the globe because competing on market access will become more difficult. This is likely to take the form of integrated services, where it becomes possible to make a complete baggage journey with a single contract involving multiple baggage service providers and airlines to ensure your bag is waiting for you in your hotel room. This gives these service providers access to much larger markets than simply trying to serve a local market. There is some great work being done to bring Web 3.0 into this picture using decentralised identity, with the Decentralised Identity Foundation Special Interest Group on Hospitality publishing its use case in this space. Eventually new services will be offered, such as a laundry and repack or a home shopping delivery so that you don't find yourself having to go and buy bread after a long journey home.
Will all of these happen in 2022? Certainly not. Many budgets are already set, and many of these products and services will take more than a year to commission. There are, however, some front-runner airports and airlines who are working with FTE now to build a better baggage future. You can join in also, just look at our Baggage Innovation Working Group to become part of the conversation.