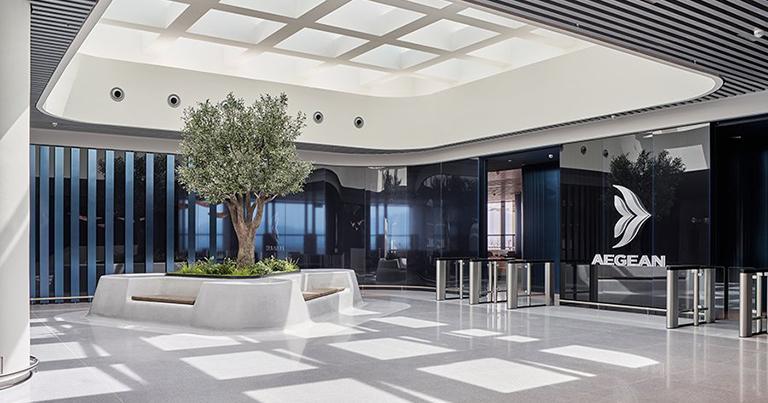 AEGEAN has further enhanced the travel experience with the opening of its new Business Lounge at Athens International Airport. The 1,250sqm facility is located in the airport's extra-Schengen area, with the airline promising "an unparalleled experience of travel and hospitality".
Incorporating AEGEAN's new brand identity and inspired by traditional Greek architecture, the lounge combines functionality, comfort and hospitality with state-of-the-art technology and upgraded services.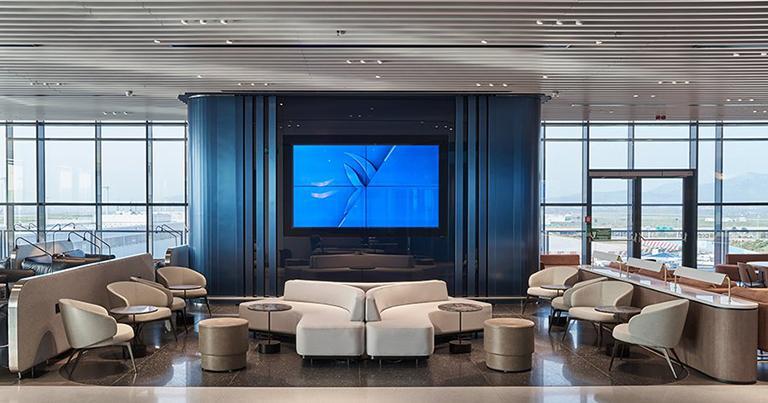 Features include a media lounge for networking, a social lounge to stay connected, and a quiet lounge for extra relaxation. There are also meeting rooms for those needing to work, recliners for aviation enthusiasts to enjoy the panoramic airside views, two cafeterias, a restaurant and wine bar. The aim of all of these facilities is to cater to the needs of every passenger.
AEGEAN has aimed to create a defined sense of place, with food and wines offered in the Business Lounge predominantly supplied by Greek producers.
The new Business Lounge is open to all Business Class and Miles+Bonus Gold passengers, as well as to members of the Star Alliance network. It was designed by K-Studio, building on the partnership established with the prior launch of AEGEAN's new lounge at Thessaloniki Airport.
The upcoming FTE EMEA & FTE Ancillary shows, co-located with the FTE World Airport Retailing Summit, taking place on 7-9 June in Dublin, will feature a dedicated Lounge Innovation Forum, designed to provide inspiration on what we can expect from the airport lounge in the future. Stay tuned for more information coming up in the next few weeks. Find out more about the FTE Dublin mega-show here.