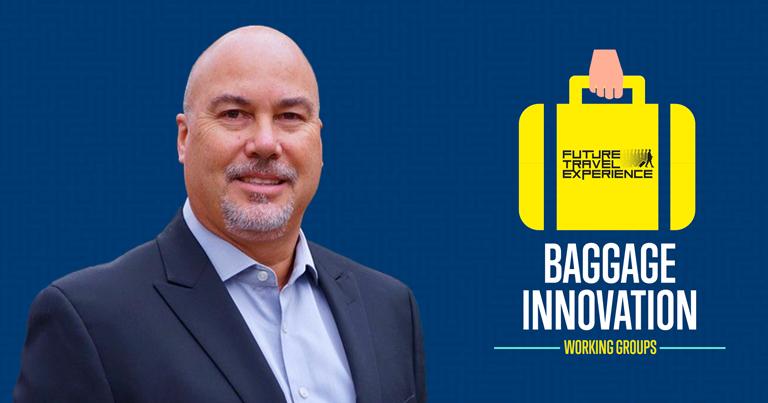 Future Travel Experience is pleased to announce that Greater Toronto Airports Authority's (GTAA) Director of Baggage Services Darin Juby has been appointed as FTE's new Head of Baggage Transformation. Juby will succeed Andrew Price, continuing to build upon the incredible momentum of the FTE Baggage Innovation Working Group, which currently has over 40 members from the most progressive baggage supply chain companies, airlines, and airports.
Darin has over 25 years of industry experience, championing optimisation and innovation within airport operations at Toronto Pearson Airport. After spending decades in numerous roles at Pearson – including airside operations, terminal operations, air traffic control and planning – Darin has a unique ability to connect the entire flow of the airport, from curbside to the air. In his current role as Director of Baggage Services, Darin and his team have transformed the way that bags move through Toronto Pearson and have delivered a dependable and resilient baggage operation for the airport's customers. He sums up his role in one sentence: "Our job is simple… we move bags with their passengers… it's just complicated."
Commenting on the new appointment, Daniel Coleman, Founder & CEO, Future Travel Experience, said: "It is a pleasure to welcome Darin Juby to the FTE team. Having been involved with the Baggage Innovation Working Group since last year as a Team Captain, Darin understands the BIWG very well, and has a lot of great ideas on how we can take it to the next level. Darin will carry on with his work for GTAA, while focusing on delivering on the missions of the BIWG, and nurturing and developing the membership base. I am really excited about the next chapter for this landmark FTE effort."
Darin Juby also commented: "Having been a Captain of this incredible group I clearly saw the value and power of the group and the amazing changes that it can influence, so I jumped at this unique opportunity to lead it. I plan to lead the group with the mindset of "Embrace Possibility… start with "YES". The strong relationships between the industry and the Strategic Partners have already produced valuable POCs and my goal is to expand to multiple POCs running simultaneously around the globe."
The industry-leading forum which aims to define the future of baggage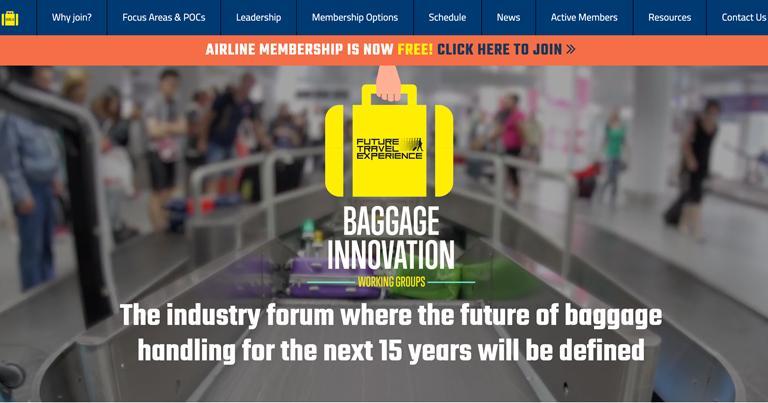 The BIWG brings together the most innovative and progressive baggage supply chain companies, airlines, and airports from across the industry to provide a unique community for cooperation and industry advancement. It is the platform for developing new techniques, technologies, and business models to deliver tangible change in the baggage sector.
The members meet every six weeks to share industry insights and learnings, develop innovative industry POCs and pilots, and deliver a framework for a long-term baggage revolution, driven forward by some of the sector's most respected and progressive figures including Darin Juby, Head of Baggage Transformation, FTE & Director of Baggage Services, GTAA; Samuel Ingalls, Principal, Barich, Inc.; Jason Odey, Director, Global Baggage Excellence, Air Canada; Idar Sørgjerd, Manager, Baggage Handling Service, Technical Infrastructure & Innovations, Avinor; and Kevin Kleist, Emerging Trends Advisor, Southwest Airlines.
Current members include some of the world's leading airlines and airports namely American Airlines, Air France, Etihad, Iberia, ITA Airways, SkyTeam, Air Canada, Southwest, Hamad International Airport, Dublin Airport, Harry Reid International Airport, Auckland Airport, Avinor, Neom and Greater Toronto Airports Authority, as well as the most innovative baggage supply chain companies including Amadeus, AirPortr, BagsID Network, BagTag, Brock Solutions, SITA, Collins Aerospace, Copenhagen Optimisation and many more.
The next in-person members meeting will take place at Dublin Airport on 7 June, coinciding with the FTE Dublin event, where findings of the Proof of Concept around reclaim optimisation recently completed at Toronto Pearson International Airport will be shared, and there will be discussions around data exchange, sustainable baggage approaches and the next POC plans.
Interested in joining? Visit our brand-new website to find out more about our membership options ­– airlines can sign up for free >>