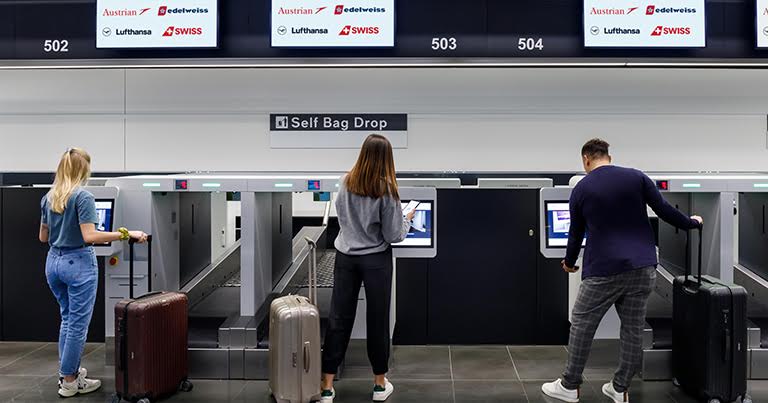 Zurich Airport has installed an automated baggage handling system to streamline the bag drop process. The 20 self bag drop kiosks, supplied by Materna IPS, are the latest progressive technology deployed by the airport to provide a seamless travel experience.
The units are located in the airport's check-in area 2 and check-in area 3, and are currently available to passengers travelling with SWISS, Edelweiss, Lufthansa and Austrian Airlines. The facility will be expanded to other carriers in the coming months.
"The self bag drop service allows different airlines to operate at the same counter," says Roman Jung, Project Manager Self Bag Drop, Flughafen Zürich AG. "This increases flexibility in the check-in process and enhances passenger convenience by providing additional bag drop points."
In order to meet Zurich Airport's security requirements, Materna IPS has developed a highly secure intrusion detection at the self bag drops. This prevents children or unauthorised persons from entering the system by monitoring the insertion area, as well as the scanning tunnel and tunnel exit. If an intrusion – or any unnecessary object movement – is detected, the self bag drop system immediately stops to prevent injury.