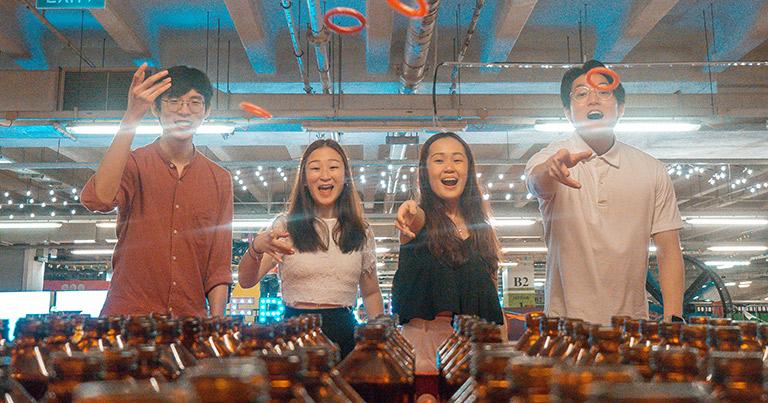 Changi Festive Village has launched with the fun-filled Terminal 3 Underground Carnival with over 30 indoor rides, game booths and photo opportunities. 'The Great World' features a recreation of the Tua Seh Kai Great World Amusement Park, with the action-packed activities spanning more than 9,000sqm over two floors, including a go-kart circuit.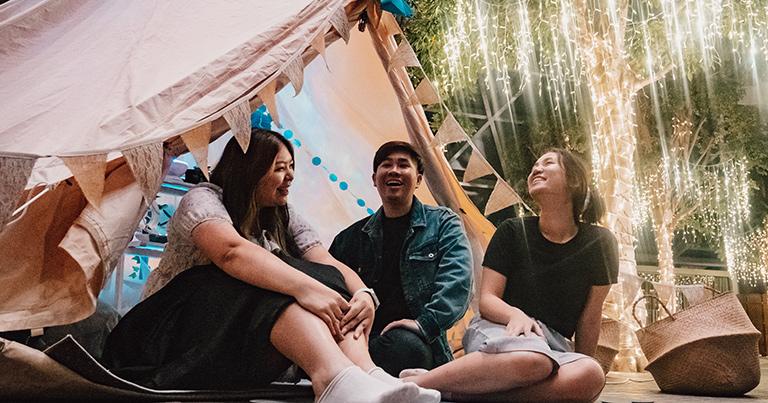 Festive activities at Jewel Changi Airport include a 'Glampcation experience' offering breathtaking views of Jewel's iconic waterfall. Each marine-themed tent accommodates up to four guests.
There is also the option to enjoy a 'Glampicnic'. To supplement the complimentary tea party set, guests can bring their own picnic basket or use the discount code to pre-order from Changi Eats, Changi Airport's food delivery service.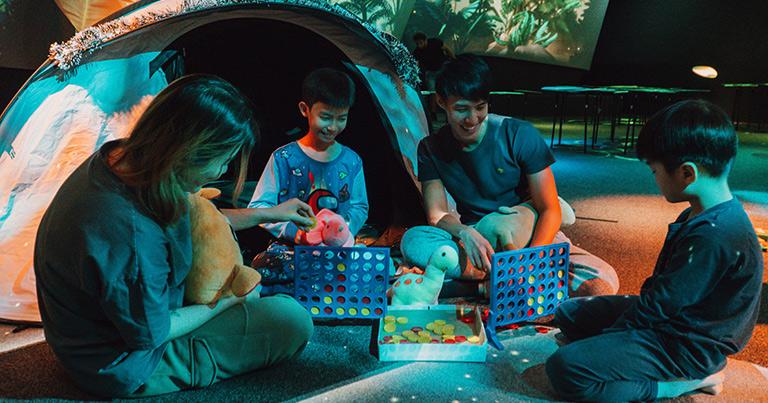 Meanwhile, the popular Changi Experience Studio's 'A Night at the Airport' Camp returns for a third year. Packed with new activities, the overnight camp promises lots of fun and excitement to celebrate the festive holidays. Embark on an exciting, race-style quest around the airport to learn about its sustainable efforts and other fun facts. Create eco-friendly festive ornaments using recycled items to adorn your home, play airport-themed games and cap the day off with a one-of-a-kind sleepover within the cosy Changi Experience Studio.
Finally, there is the 'A Day in the Life of a Changi Trolley' Design Thinking Workshop for children. The three-hour workshop lets children dive into the world of design thinking and create prototypes of the airport of the future to hone their creative problem-solving skills.