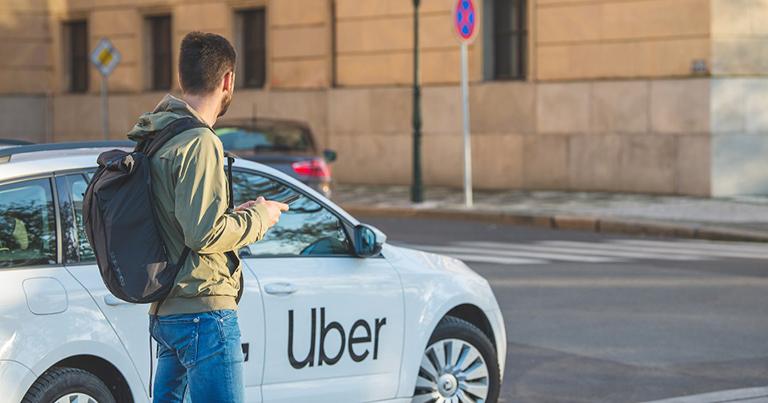 Prague Airport has responded to "dynamically-changing" customer expectations by awarding Uber the taxi service concession following a competitive tender process. The contract, beginning in spring 2023, guarantees a fixed fare quoted in advance, 24/7 service availability, and a modern fleet of up to five-year-old cars.
"Taxi service is key for us," said Jakub Puchalský, Member of the Prague Airport Board of Directors. "In the concession procedure, we emphasised the requirements of passengers, who above all want to know the price in advance. The new taxi operator will provide its services under the constant control of the airport. All rides, even those outside of Prague, must comply with the maximum price regulation."
The operator will have the obligation to determine the final price before each ride, which will be calculated by their software. The resulting fare must not exceed the agreed price, even when changing the route or waiting in a traffic jam.
"The world is changing dynamically, and if we don't want to be left behind, we have to respond to this development, among other things, by continuously improving our customer service offer," commented Zbyněk Stanjura, Minister of Finance. "I believe that the new operator of the taxi service will fulfil the airport management expectations they have of them in this regard."
Passengers will be able to order a taxi using their phone without the need to download an application, via the web interface, and at kiosks in the arrival halls at both terminals.
"The official partnership with Václav Havel Airport is a huge success and a significant milestone for our operation in Czechia," said Štěpán Šindelář, Uber's Operations Manager for the Czech Republic. "We know how crucial the quality of transport from the airport is, not only for the capital city, but also for the entire Czech Republic. This gives us the opportunity to influence the reputation of our country at the very first contact with foreign visitors, which entails a great commitment that we are ready to take on with the utmost responsibility and care."