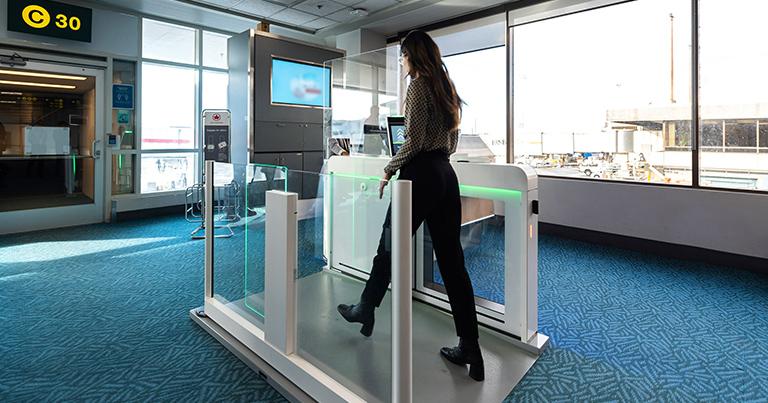 Air Canada has launched digital identification, becoming the first airline in Canada with approval to offer passengers the option of using facial recognition technology to confirm identification.
In a pilot project currently underway, Air Canada's digital identification is now available for travellers departing from Vancouver International Airport when boarding select flights to Winnipeg, and for eligible customers entering the Air Canada Café at Toronto Pearson International Airport. Air Canada plans to expand digital identification options to select Canadian airports and Maple Leaf Lounges as part of its pilot project phase.
"Many of our customers already utilise digital credentials to simplify their daily activities such as unlocking mobile phones, entering workplaces, verifying identification during financial transactions and more," said Craig Landry, Executive Vice President and Chief Operations Officer, Air Canada. "We are very excited to now take a leadership position in Canada and test digital identification using facial recognition technology to validate customer identification quickly, securely and accurately at select airport touchpoints. Participation in digital identification is voluntary. Customers choosing to use digital identification will benefit from a simplified and seamless process at the gate and when entering our Maple Leaf Lounges."
Passengers who do not wish to utilise digital identification may simply board as normal by presenting their boarding pass and government-issued photo ID for manual check and processing. Likewise, customers may elect to continue scanning their boarding cards manually, as they do now to enter the Air Canada Café at Toronto Pearson.
Digital identification is a single enrolment feature on the Air Canada app. Biometric data is encrypted and stored only on the traveller's mobile phone. Customers must provide additional consent for the data to be used on day-of travel and will only be retained for up to 36 hours.