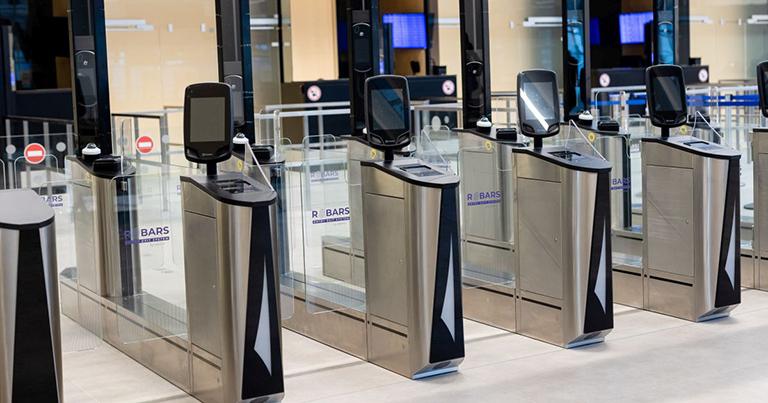 A new Entry – Exit System (EES) is planned to be launched at European Union (EU) border posts this year. This will directly affect third-country citizens entering the EU Schengen area for the first time, who will have to undergo an additional registration procedure before crossing the border. This change will also require new infrastructure and space at border crossing points, and the Lithuanian airports of Vilnius, Kaunas and Palanga are among the first in Europe to have made the necessary changes to prepare for the start of the system.
"We have already carried out contractual works on the adaptation of the spaces in all Lithuanian airports, which will be much more convenient for passengers to pass border checks and will also include self-service terminals and information screens," said Vidas Kšanas, Director of Safety and Security Department, Lithuanian Airports. "We have also carefully planned not only the new areas where additional checks will be carried out, but also modelled the processes for passenger flow management and passenger convenience. Once the screening starts, third-country citizens will not only receive detailed information on the procedures to be followed but will also have the opportunity to perform most of the services completely independently in the self-service terminals."
Self-service systems for third-country travellers will be introduced at all major Lithuanian international border inspection posts.
Lithuanian Airports has closely coordinated implementation of the new Entry – Exit System inspection procedure with specialists from the State Border Guard Service, who will manage the system and carry out the inspections.