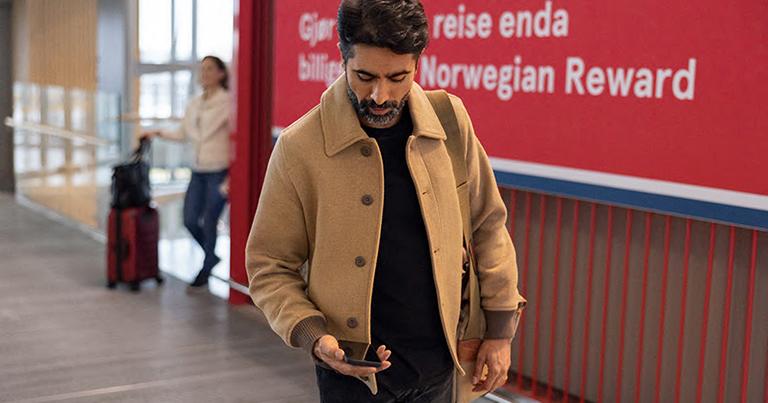 The Norwegian Reward loyalty programme is getting a new look and new features for the most frequent flyers with the aim, as before, to give customers "cheaper flights and an even smoother journey".
Earning CashPoints and benefits are still at the core of the programme. The more Reward members choose to fly with Norwegian, the more benefits they receive. Norwegian is also adding a range of new benefits for the most frequent flyers.
Reward members will receive a new benefit for every eighth flight taken within 12 months, including stopovers. The first benefit is always 2% extra CashPoints on all Norwegian flight tickets. After the next eight flights, members can choose which benefit they would like next. On top of choosing from free checked baggage, seat reservation, Fast Track or an additional 2% earning of CashPoints, members can now also choose to claim an overhead cabin bag as their next benefit.
"Our members have told us that the benefits they can choose from are among the loyalty programme's most important perks," said Christoffer Sundby, Chief Marketing and Customer Officer, Norwegian. "In addition to greater flexibility when choosing benefits, we are now also adding a free overhead cabin bag as a benefit to choose from."
During the next couple of months, Norwegian will launch several unique benefits for the most frequent flyers. Travellers with more than 32 flights or more within 12 months will have access to all benefits in the Reward programme, in addition to some brand-new, exclusive benefits that will become available throughout the spring. These include free coffee and tea onboard flights with catering, Priority Boarding, no expiry date on CashPoints and priority customer service.
"More and more business travellers are choosing to fly with Norwegian," said Sundby. "This customer group particularly appreciates our punctuality and regularity. That is why we are now introducing exclusive benefits for our most frequent flyers. Our aim is to offer comfortable, seamless, and efficient journeys. We are looking forward to rolling out the new benefits during the spring."