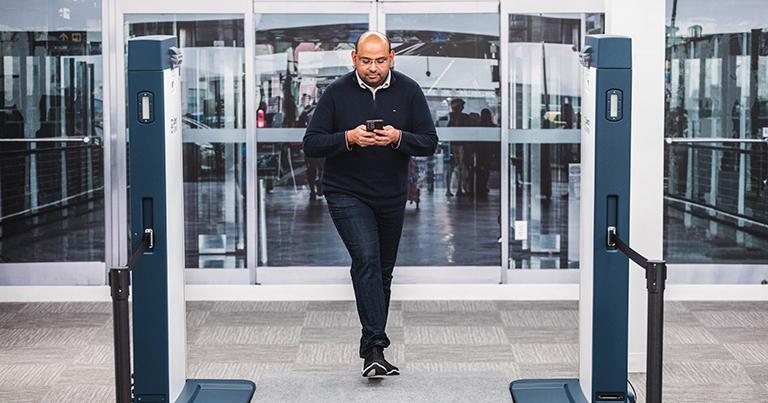 Greater Toronto Airports Authority (GTAA) has sent a letter of intent to Liberty Defense Holdings to acquire the HEXWAVE AI-based next-generation detection solution. It means Toronto Pearson could be the first airport in the world to purchase the HEXWAVE walkthrough security portal to seamlessly screen for potential threats.
"As the first airport in the world to test HEXWAVE, we see the potential benefits of utilising this innovative solution as part of our broader airport security programme, following further testing and evaluation," said Dwayne MacIntosh, Director, Corporate Safety and Security, GTAA. "We were impressed with the HEXWAVE's seamless screening during beta testing and look forward to working with Liberty Defense on the enhanced detection the HEXWAVE would bring to the airport."
HEXWAVE uses millimetre wave, advanced 3D imaging, and AI to detect all types of concealed metallic and non-metallic weapons and other prohibited items – without having to divest common items. The system allows for rapid, automated screening using a high throughput, contactless, walkthrough portal.
"As airports continue to look at innovative ways to enhance security, technology like HEXWAVE provides a flexible solution that can be quickly deployed and moved to areas inside and outside the airport," said Bill Frain, CEO, Liberty Defense. "We are thrilled that the GTAA will be continuing to work with Liberty Defense to bring the HEXWAVE to the Toronto Pearson Airport."