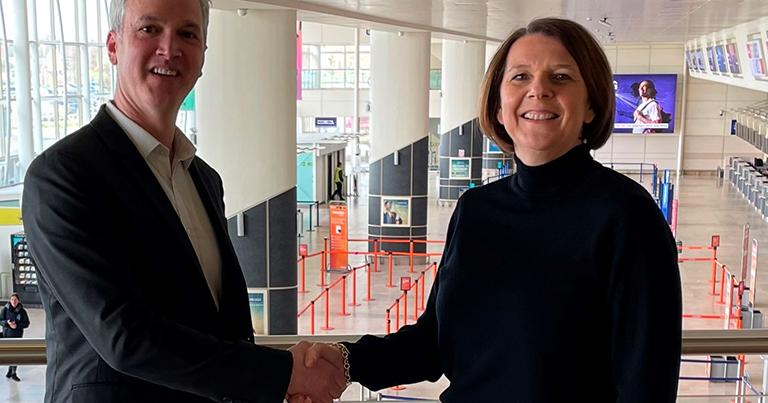 Liverpool John Lennon Airport has launched a new concierge service in partnership with specialist company VIP-FLY, which will give passengers "the ultimate VIP experience at the airport".
"Passengers' feedback how much they enjoy flying from Liverpool, but this VIP concierge service will give our passengers the chance to really get their trip off to a great start, with VIP-FLY's concierge staff looking after them from the moment they arrive to when they take their seat on the plane," said Lucy O'Shaughnessy, Commercial Director, Liverpool John Lennon Airport. "It's normally an experience reserved for VIPs, now anyone can be a VIP here at the airport."
Designed to take all the hassle away from passengers from the moment they arrive at the airport to boarding their flight, the VIP-FLY concierge will give travellers the opportunity to be met on arrival, helped to check-in their bags, fast-tracked through security and then escorted to the airport's premium lounge. Concierge's can then help with shopping in the departure lounge, collect items for the flight such as food and beverages, and even escort passengers to the gate and onboard the aircraft.
Passengers can even opt to be met at their office or home and driven to the airport in a luxury limousine.
"We know that for many people jetting off from the airport may not be a regular experience or they may be unfamiliar with the process of passing through the airport," said Simon Williamson, Co-founder, VIP-FLY. "Anyone can now get the VIP treatment at Liverpool with our staff here to make that journey as relaxed and hassle free as possible taking away any of the worries and making for an even better airport experience. Some passengers still find airports daunting and they can also be a worry for people seeing off a friend or relative to foreign parts, so it can be a great comfort to know that a loved one has been personally looked after and successfully got onto the right flight without any of the stress."
The service is available to passengers flying with all airlines operating from the airport, irrespective of the destination and for individuals and groups.