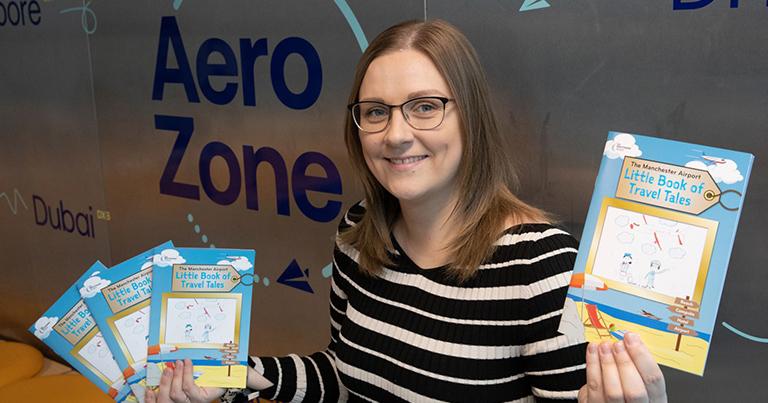 Manchester Airport has launched the 'Little Book of Travel Tales', with stories written by children who have recently flown through the airport, to celebrate World Book Day.
Encounters with pandas, family reunions and magic dolls all feature in the book. The book also contains puzzles, word searches, and a range of other fun activities to keep youngsters occupied while they wait for their flights.
The airport has printed 5,000 copies, which will be handed out to children travelling through the airport over Easter, as well as to pupils visiting the AeroZone education centre.
"We were blown away by the quality and variety of entries we received for the 'Little Book of Travel Tales' and are very grateful to participating schools and their pupils," said Marcella M'Rabety, Head of Education, Skills and Employment, Manchester Airport. "Literacy is a vital skill and World Book Day plays an important part in encouraging children to discover the joy of reading and writing. We were keen to support World Book Day through our education programme and tapping into youngsters' enthusiasm for travel and adventure felt like a natural fit. I know the pupils involved all had a great deal of fun writing the stories and poems, and I hope our passengers get just as much enjoyment from reading them."