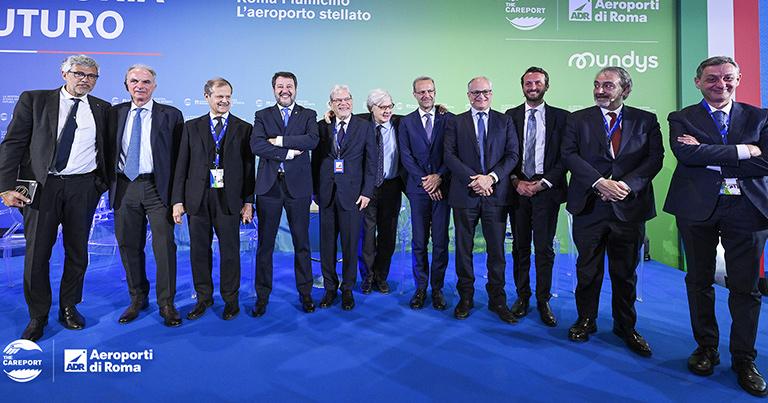 Aeroporti di Roma – a Corporate Partner of the FTE Digital, Innovation & Startup Hub – has opened a new boarding area in Fiumicino Airport's Terminal 1, featuring a completely renewed 25,000sqm pier and a new square.
The focus is on "quality, sustainability and innovation". Among the innovations for passengers is the possibility to scan a QR code at the boarding gates and listen via podcast to a guide to their destination.
"Today, we celebrate the conclusion of a further milestone of the Terminal 1 expansion and redesign project, which follows the opening of Pier A last year," said Marco Troncone, CEO, Aeroporti di Roma. "A major step in ADR's large investment programme worth €10 billion by 2046 – €2.5 billion of which have already been completed – which has brought Fiumicino into the global elite in terms of service quality, supporting Italy's international connectivity."
The project includes 12 new boarding bridges and 44 self-boarding gates. In addition, a new baggage handling system has been installed in the arrivals area, with three new baggage carousels and capacity for an additional three million passengers a year.
As part of the focus on sustainability, the infrastructure was built according to the most modern environmental protocols, without carrying out any excavations or increasing the existing footprint, and reusing construction materials.
Opening of the new infrastructure adds a fundamental element to the redesign of the entire new Terminal 1, with a total investment of €500 million. This also provides for the opening of former Boarding Area C, which is expected before the summer, and renovation of the former Boarding Area D, which will commence in the coming months.
"Fiumicino represents for us a symbol of the way we want to manage infrastructure, combining technological innovation and attention to the environment to offer the best possible service to our passengers," said Giampiero Massolo, President, Mundys. "Globally, we are implementing a five-year investment plan, worth over €10 billion, the aim of which is to innovate our infrastructures present in 24 countries, acting in a logic of integrated mobility."