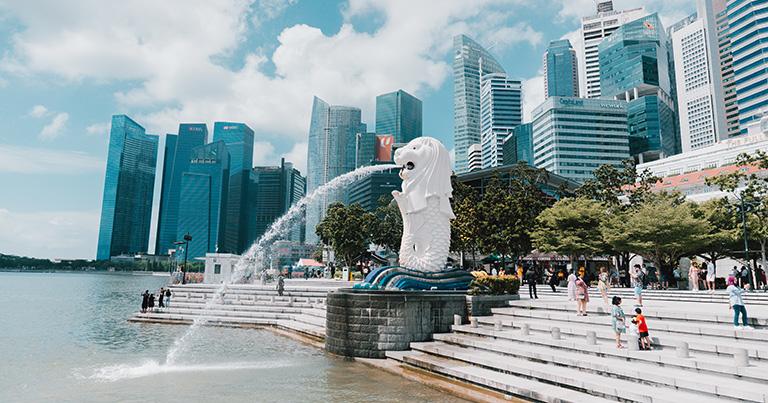 Changi Airport Group, Singapore Airlines, and the Singapore Tourism Board (STB) have relaunched the Free Singapore Tour after a three-year hiatus, enhancing the experience of transit passengers. Three of the tours previously available – the City Sights Tour, Heritage Tour and Jewel Tour – have been refreshed to offer travellers new experiences. Meanwhile, a brand-new Changi Precinct Tour has been added, introducing travellers to the sights and sounds of the eastern region surrounding Singapore Changi Airport. Each tour lasts 2.5 hours and is available daily, with plans to progressively increase to nine tours a day.
"The Free Singapore Tour was very popular among our transit and transfer passengers prior to the Covid-19 pandemic, and we are happy to bring it back with the resumption of travel," said Mr Lim Ching Kiat, Executive Vice President of Air Hub & Cargo Development, Changi Airport Group. "For travellers who choose to transit or transfer at Changi Airport, the Free Singapore Tour is designed to give them a glimpse of what Singapore has to offer, including the unique attractions and offerings at Jewel Changi Airport and the neighbouring Changi Precinct which has a rich cultural and historical heritage. Together with our partners, SIA and STB, we hope to welcome more passengers who fly through Changi Airport to enjoy a slice of Singapore through our new tours and world-class attractions and facilities."
With transit and transfer passengers accounting for about 30% of passenger traffic at Changi Airport pre-pandemic, the tour was first introduced in 1987 to enhance the airport's attractiveness as a transfer hub and to entice transit and transfer passengers to visit Singapore as a holiday destination. In 2019, over 80,000 passengers went on the Free Singapore Tour. The top markets were India, Australia and Indonesia, with Indian and Australian travellers making up more than one-third of the total participants.
"We welcome the timely relaunch of the enhanced Free Singapore Tour, which offers a unique transit experience for our customers," said Mr Lee Lik Hsin, Executive Vice President Commercial, Singapore Airlines. "We are pleased to continue working closely with CAG and STB to promote the sustainable growth of travel to and through Singapore."