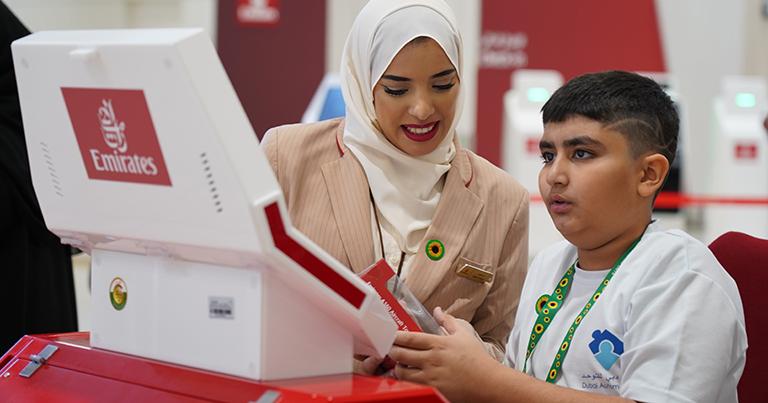 With concerted efforts to further enhance support services for travellers with hidden disabilities including autism, Emirates has rolled out specialised training to global cabin crew and ground staff, collaborated with Dubai Airport on a useful travel planner and autism friendly route to make the pre-boarding experience more seamless, and implemented additional thoughtful measures to ensure passenger comfort onboard.
More than 24,000 cabin crew and ground staff globally have completed Emirates 'Introduction to Autism and Hidden Disabilities' training. The online course covers a range of topics from the UAE National Policy for People of Determination, recognising autism, practical tips on how to assist passengers with hidden disabilities, responding with empathy, and information on the official support systems to help passengers in the airport.
For some travellers, the airport and aircraft experience may feel too noisy, too bright, too unfamiliar, or too busy – and these are some of the areas in which Emirates is striving to facilitate planned and positive travel experiences for customers with autism.