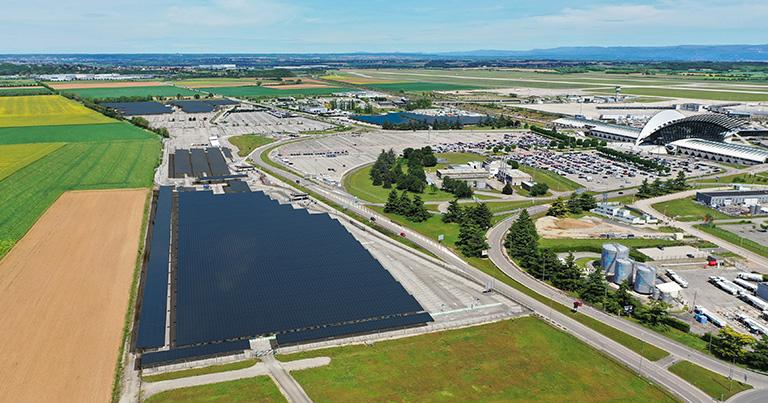 VINCI Airports will launch a 14-hectare solar power plant at Lyon-Saint Exupéry Airport. One of the largest shaded power plants in France, with a capacity of 20 MWp, it will produce 24 GWh of green electricity annually, equivalent to the consumption of 9,000 inhabitants. Its production will be injected into the grid to supply the neighbouring communities, avoiding the emission of nearly 1,600 tons of CO2 per year.
"Airports are places of opportunity for photovoltaic production, which is why VINCI Airports has been committed to developing solar power plants for several years now," said Nicolas Notebaert, CEO, VINCI Concessions and President, VINCI Airports. "This allows us to decarbonize our own consumption, but also to contribute to the energy transition of the territories, by injecting the electricity we produce into the network, as we will soon do in Lyon."
The project has been validated by the French Ministry of Ecological Transition as the winner of the latest call for tenders issued by the French Energy Regulation Commission. This step allows the launch of the construction work this autumn, for a commissioning in the summer of 2024.
The project has been awarded to a consortium comprising Neoen and SunMind (VINCI Concessions' photovoltaic subsidiary), which will design, finance, build and operate the plant until 2047.