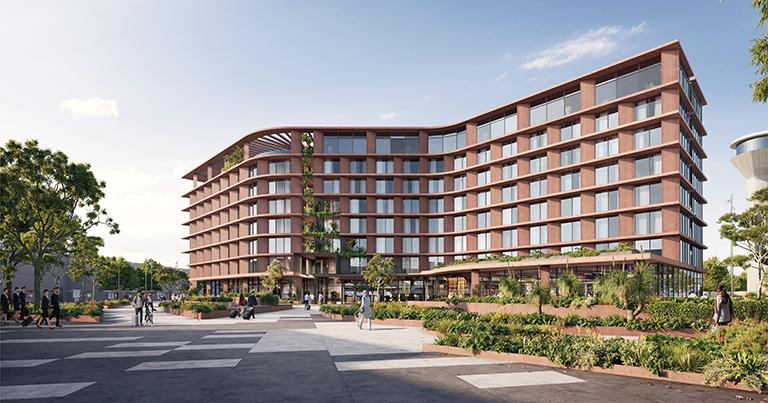 Perth Airport is looking to partner with a world-class operator for its first hotel development.
"A hotel located in the Airport Central precinct has been part of our Master Planning for many years," said Dan Sweet, Chief Property Officer, Perth Airport. "We are working towards consolidating all commercial air services to the Airport Central Precinct near Terminal 1 and 2, so it's obvious that Airport Central provides a prime location for our first hotel. Consolidation will make it easier for all passenger to seamlessly connect between regional, domestic and international destinations. And a hotel located within walking distance of terminal infrastructure means that international and interstate visitors have a convenient place to stay as they wait for their regional connection to one of our wonderful tourism destinations."
The airport is working with CBRE and is seeking proposals from hotel management companies to operate the future hotel development. "We are confident in delivering a successful outcome for Perth Airport and feel that this will be a highly sought-after opportunity," said Aaron Desange, Head of Capital Markets WA, CBRE.
Dennis Chew, DKO Perth Studio Director, added: "We're thrilled to be appointed as the architect for the Perth Airport Central Hotel project. Our design will reflect Western Australia's unique beauty with materials and forms inspired by its landscapes, providing a memorable and warm welcome to visitors from all over the world."