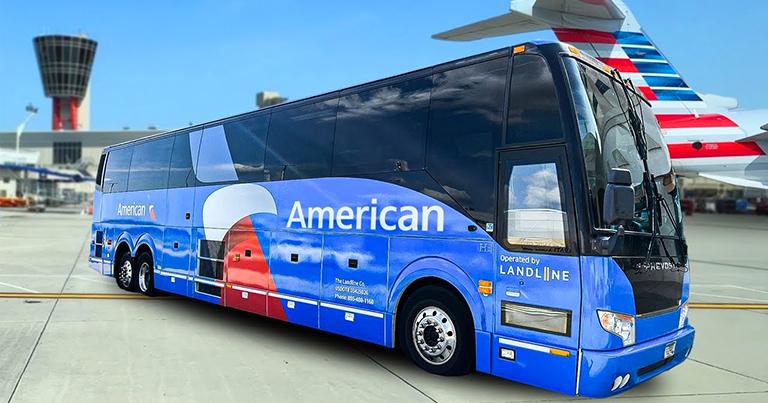 American Airlines customers travelling on Landline-operated motorcoaches from Allentown/Bethlehem, Pennsylvania, and Atlantic City, New Jersey, to Philadelphia International Airport can now enjoy a more seamless and convenient travel experience with the Transportation Security Administration's (TSA) approval of airside-to-airside motorcoach operations.
"This programme streamlines the passenger experience and enables travellers to seamlessly travel out of a large international airport conveniently by going through our security screening process from a smaller international airport," said Gerardo Spero, TSA's Federal Security Director for Philadelphia International Airport. "We have put in numerous security requirements for the bus operators and all airline personnel to ensure robust security protocols are followed at all times."
Passengers can now arrive at Allentown/Bethlehem or Atlantic City airports, check-in with American, clear security at their local airport like any other flight, and then board their coach on the secure side of the terminal. Customers will then arrive airside at Philadelphia International Airport and proceed straight to their connecting flight without having to go back through security screening.
"We are thankful to the TSA, our regulatory and airport partners, and Landline for the collective partnership and work to achieve this first-of-its-kind milestone," said Gary Tomasulo, Vice President of Corporate Security, American Airlines. "We are excited to offer customers a more convenient experience to clear security at their local airport and arrive airside at our Philadelphia hub with a seamless connection to our global network."