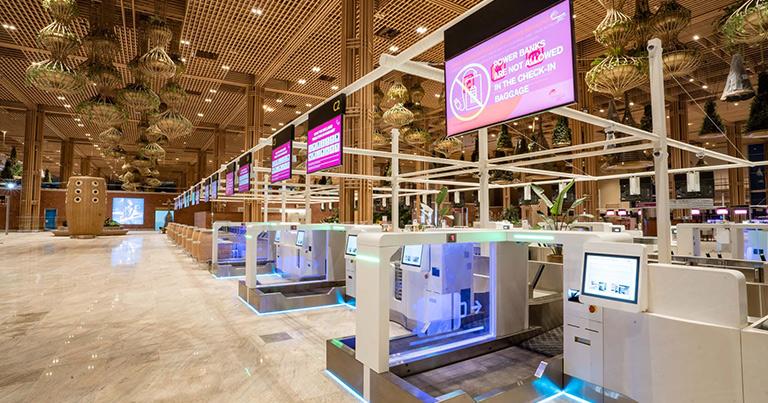 Kempegowda International Airport Bengaluru (BLR Airport) in partnership with Materna IPS, a member of the FTE Baggage Innovation Working Group, has equipped the new Terminal 2 with 34 Self Bag Drop systems in order to optimise the passenger journey.
The Self Bag Drops as part of the Flex.Go system are equipped with Artificial Intelligence-based dimensional and conveyability detection, which is designed to ensure a smooth and secure baggage drop. Other features, such as biometrics, can be added at a later stage depending on the airport's requirements. Meanwhile, integration of an excess baggage payment solution is in progress.
"Everyone involved is absolutely honoured to take our collaboration with Bangalore International Airport further and we want to thank BIAL for their continued trust in our products," said Dr. Georg Oschmann, Managing Director, Materna IPS.