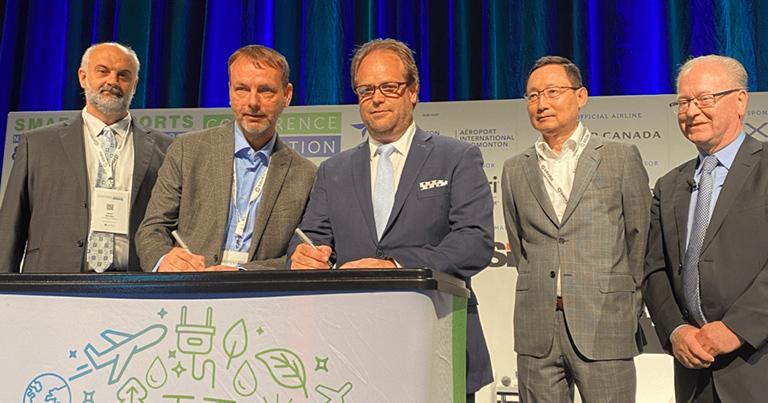 Edmonton International Airport (YEG) and FORGE Hydrocarbons have signed a Memorandum of Understanding to collaboratively advance Sustainable Aviation Fuel (SAF) production in the Edmonton Metro Region.
"Making smart and sustainable decisions go hand-in-hand," said Myron Keehn, President & CEO, Edmonton International Airport. "FORGE Hydrocarbons' unique and innovative approach to creating sustainable fuel (SAF) sources aligns with YEG's responsibility to create a better future for our people and our planet. This partnership will showcase the power of low-emission fuel in the aviation sector and we are excited to scale the development and commercialisation of local technology here in the Edmonton Metro Region."
FORGE Hydrocarbons has a proprietary Lipid-to-Hydrocarbon (LTH) technology that offers an innovative approach to producing a cost-effective "drop-in" renewable diesel fuel.
"I am excited to announce our collaboration with the Edmonton International Airport as we plan to build a Sustainable Aviation Fuels facility here in Alberta," said Tim Haig, CEO, FORGE Hydrocarbons. "This endeavour represents our commitment to sustainability, the environment, and the future of clean fuels."