Airlines

that registered to attend FTE APEX Virtual Expo 2021 include:
---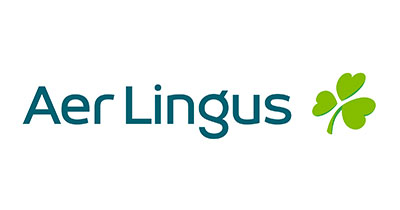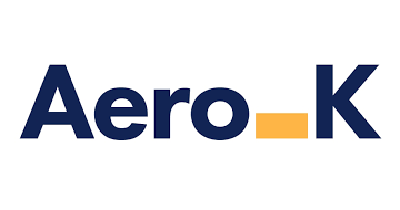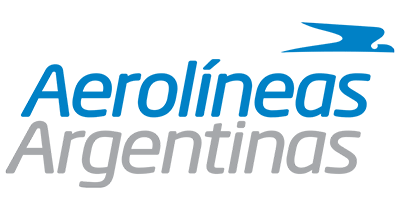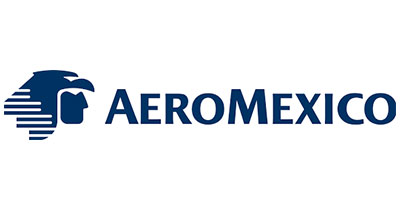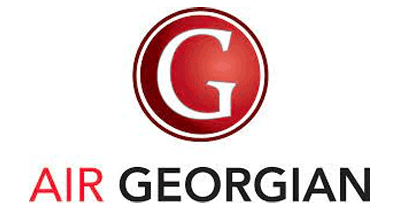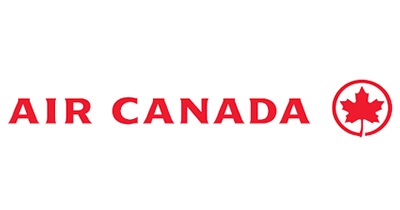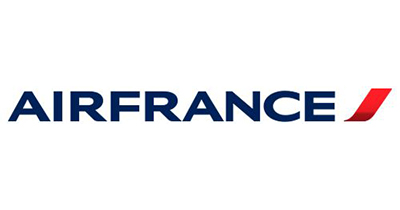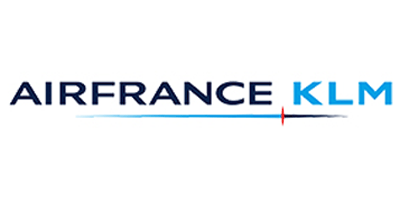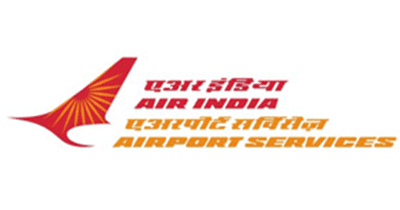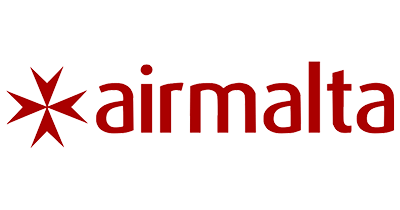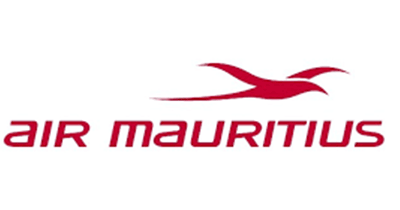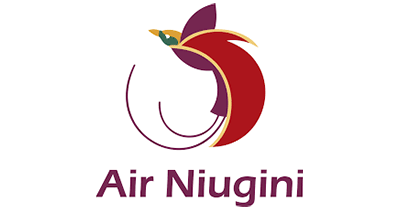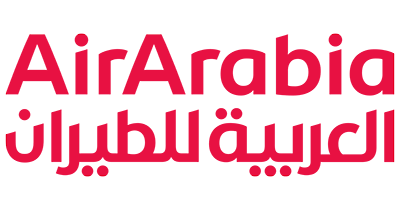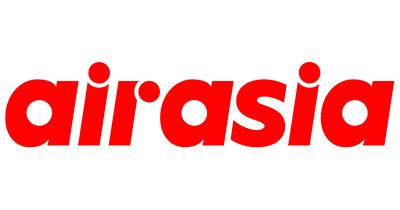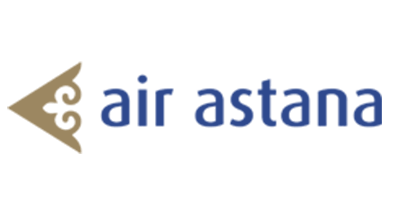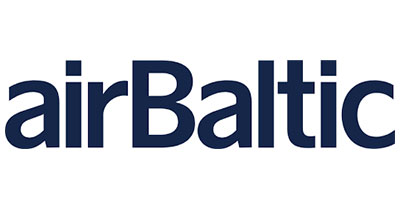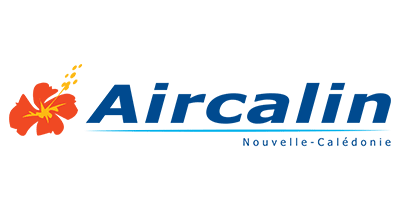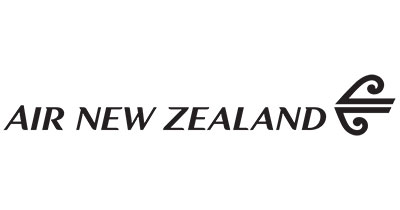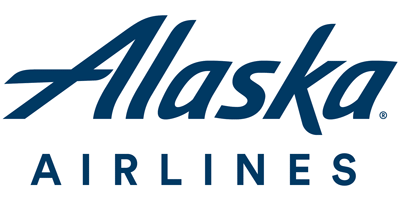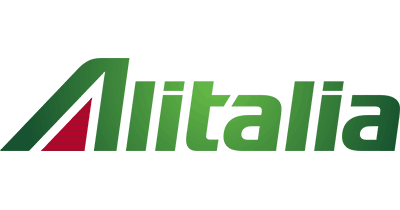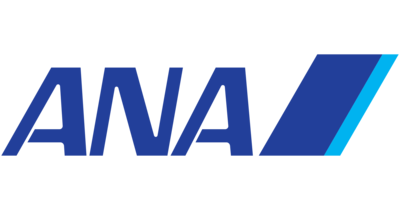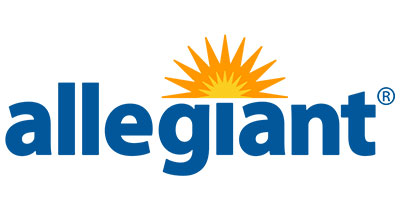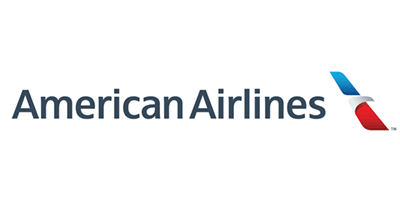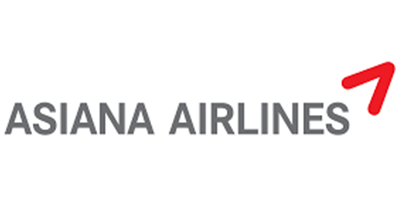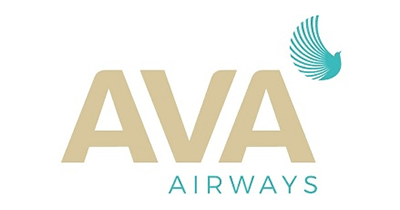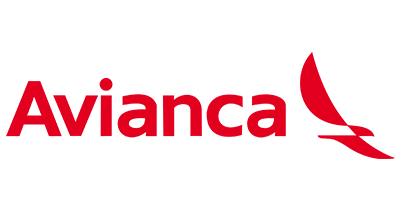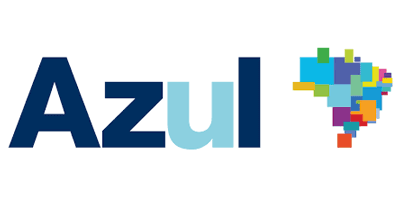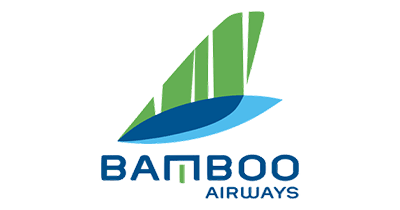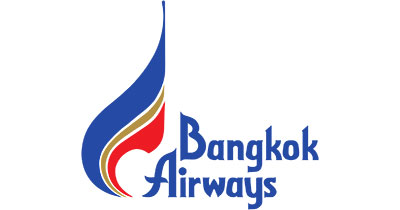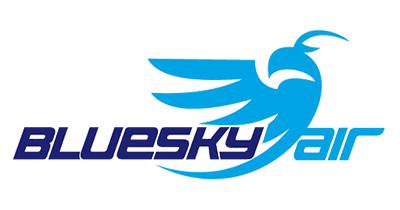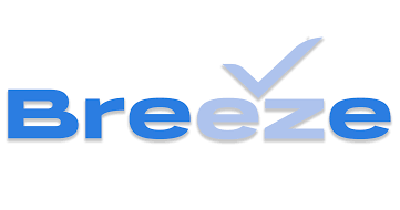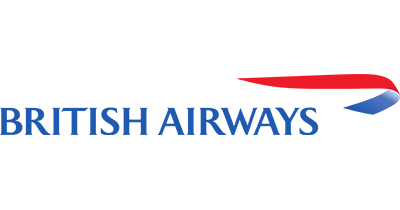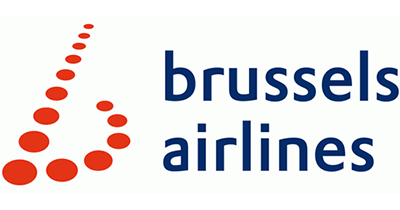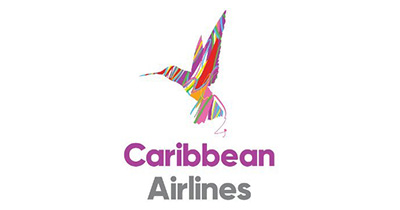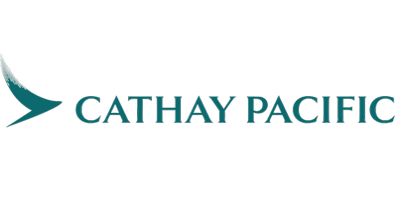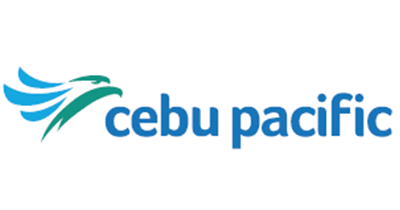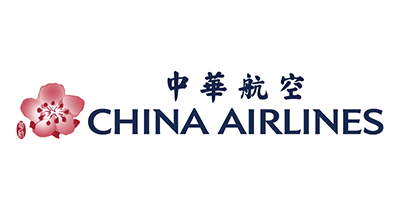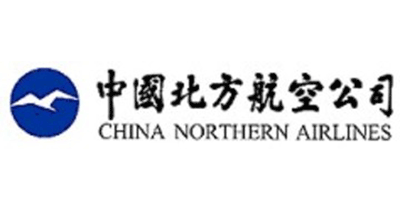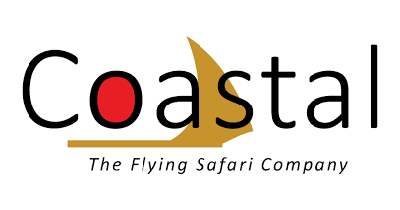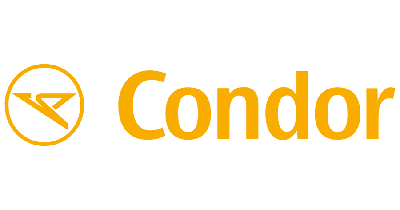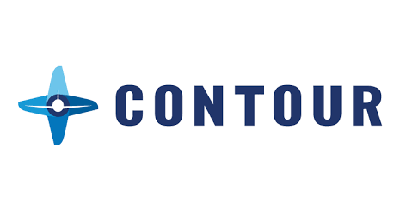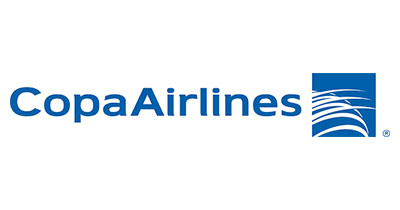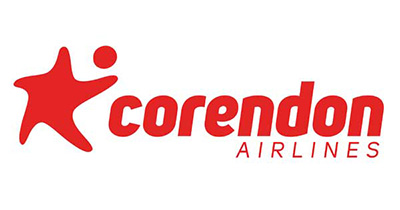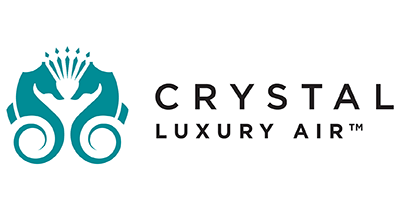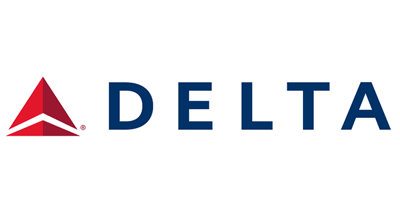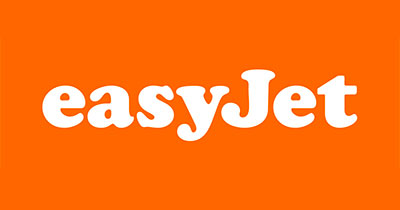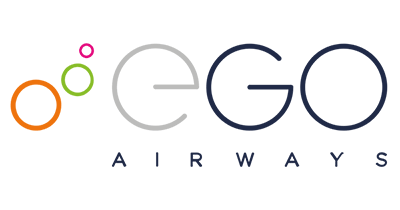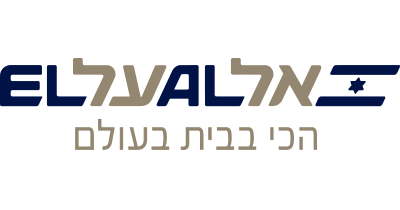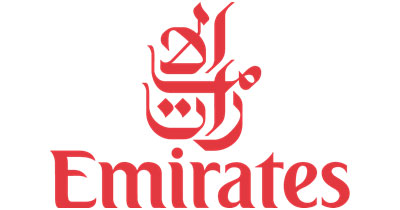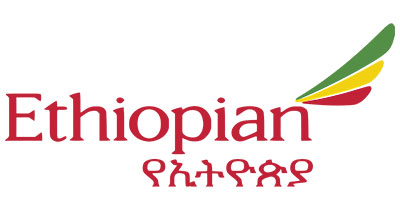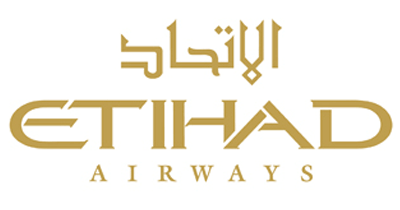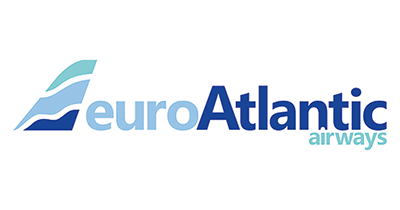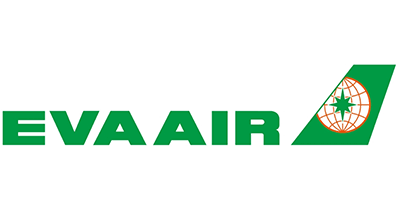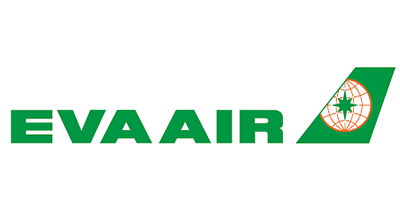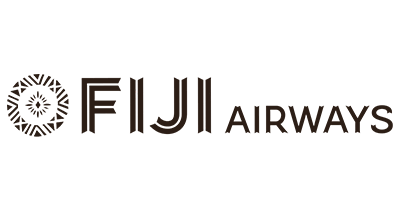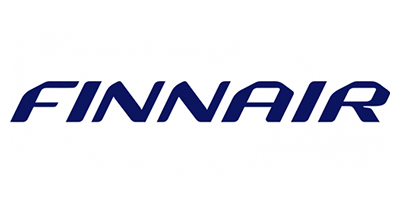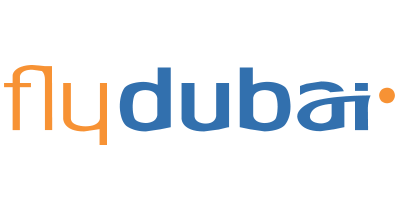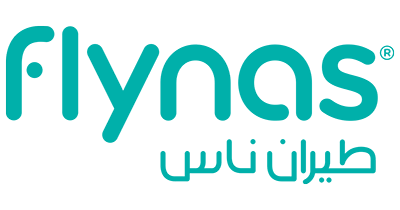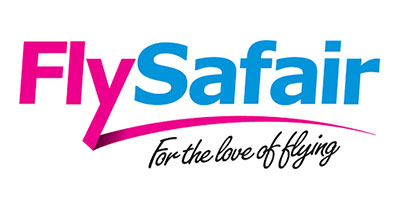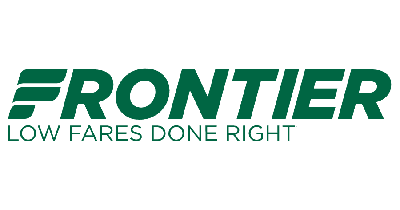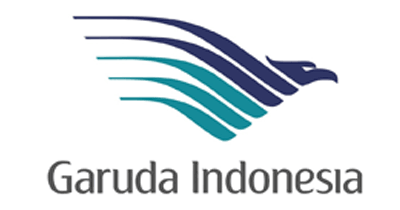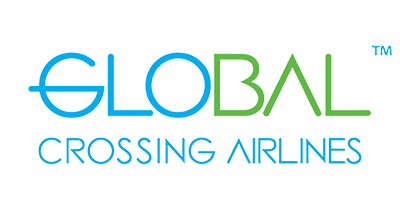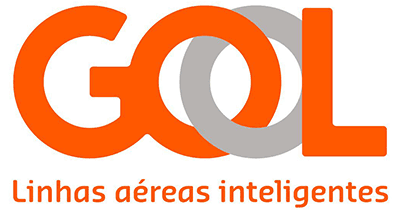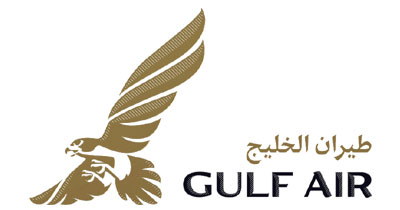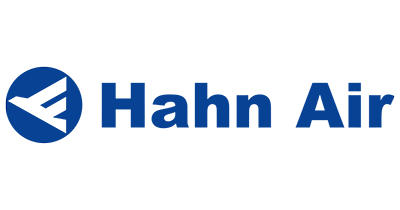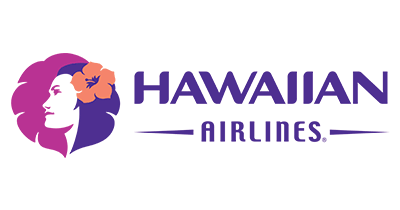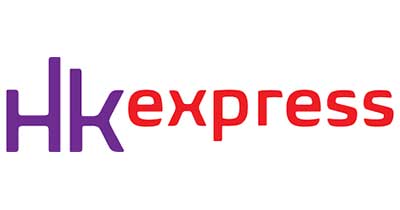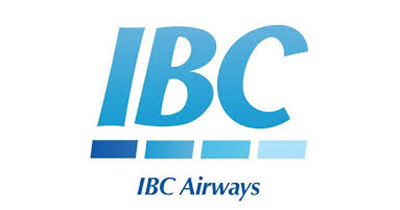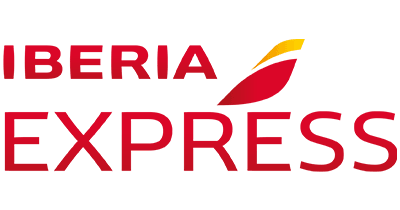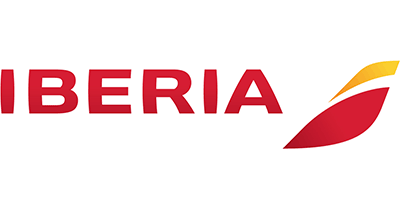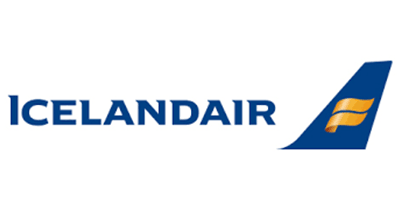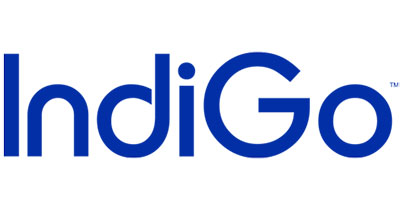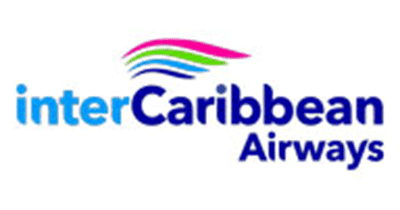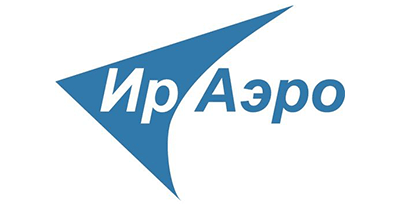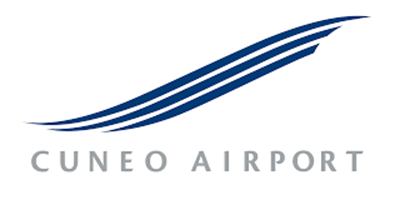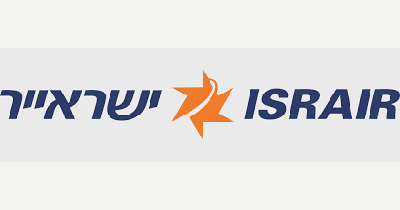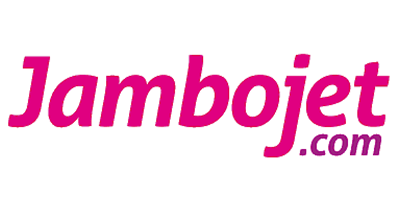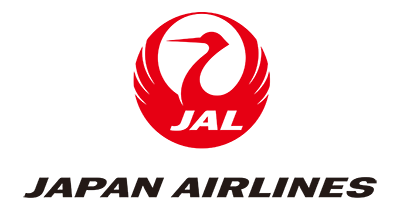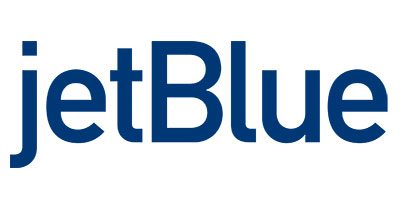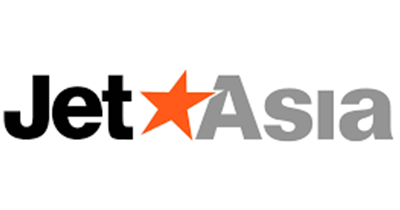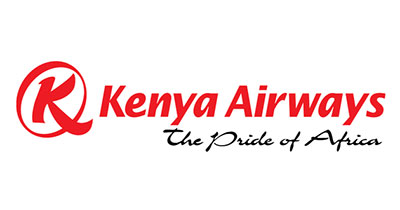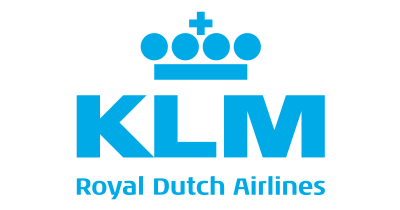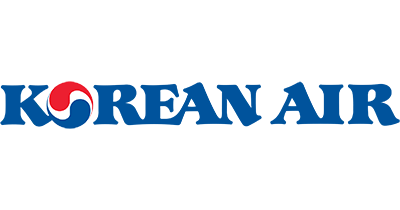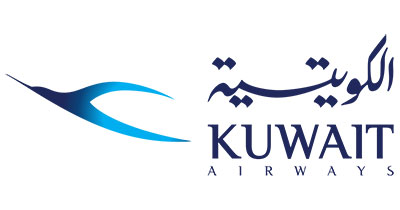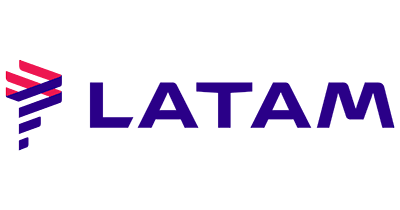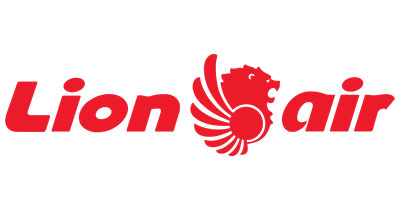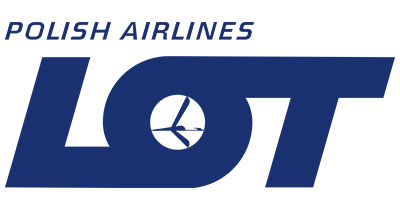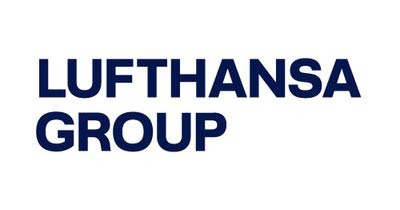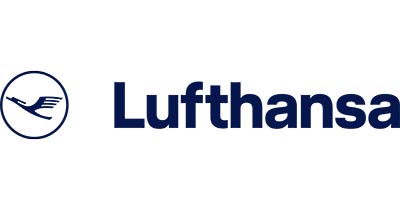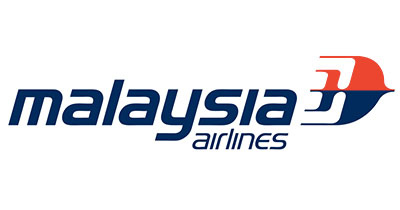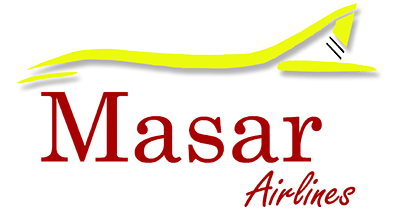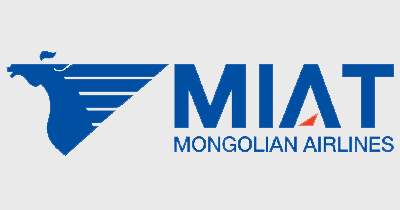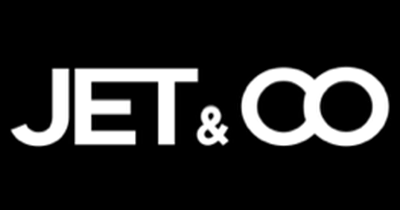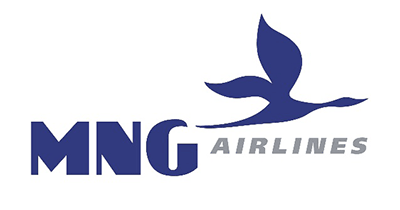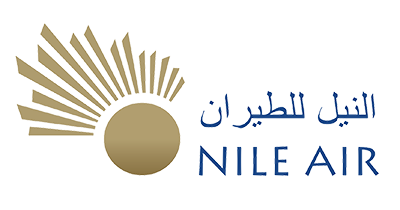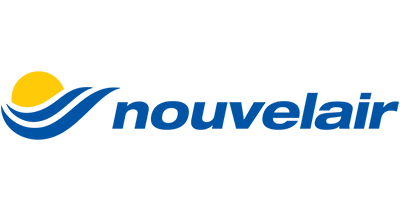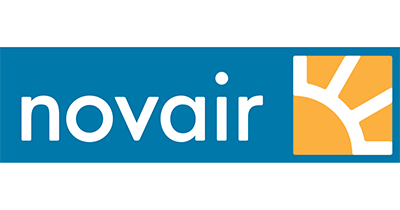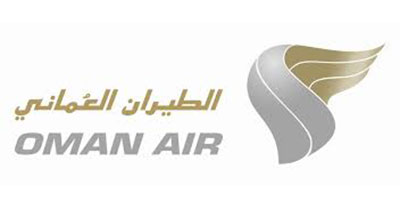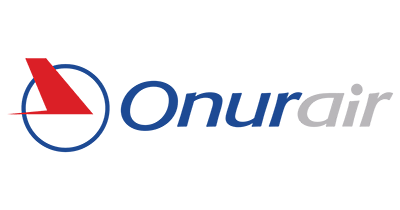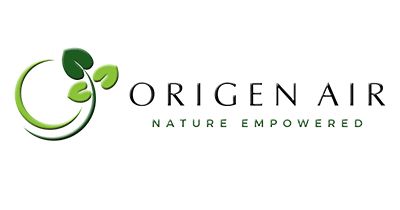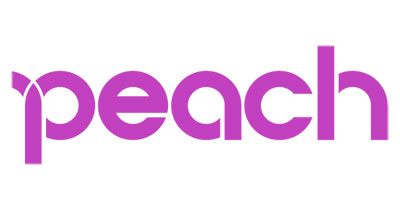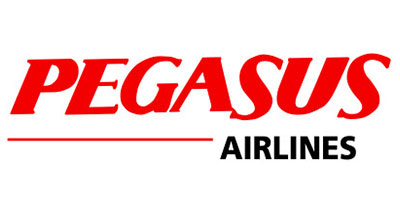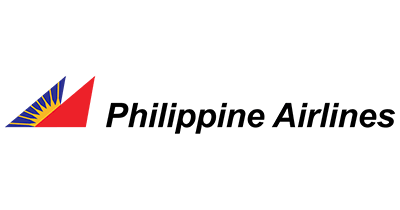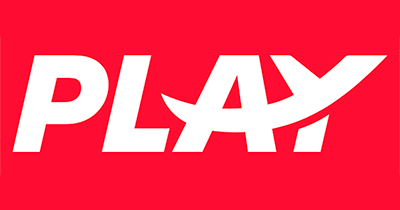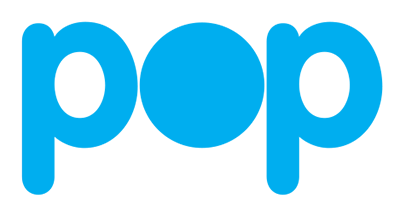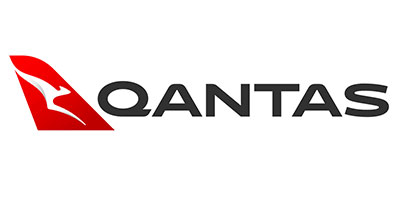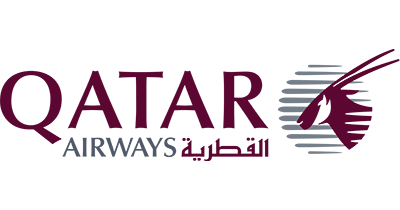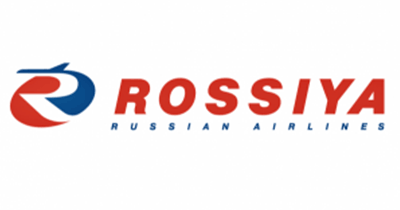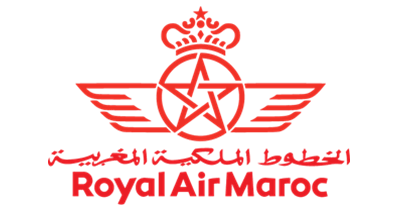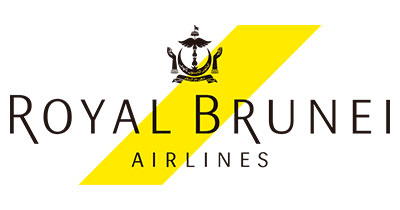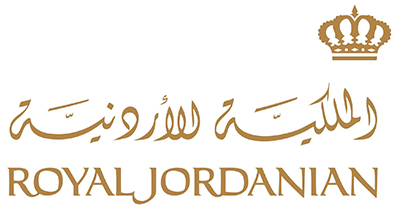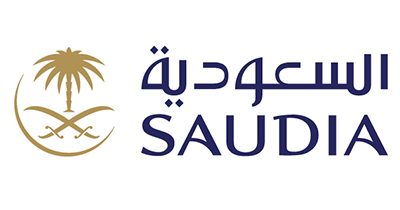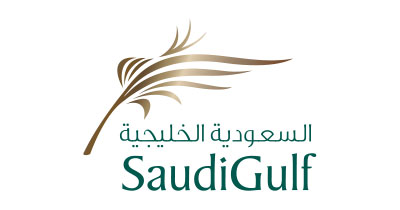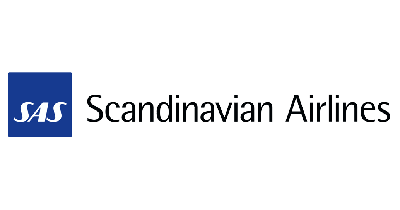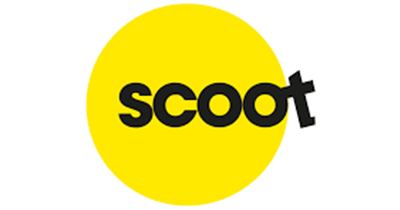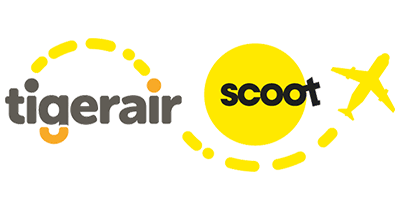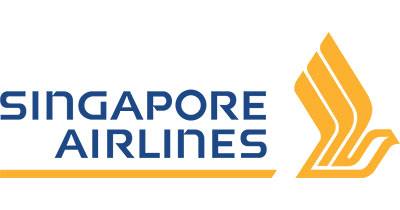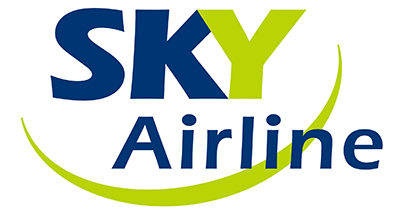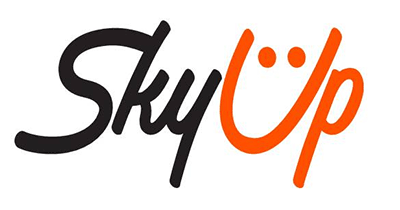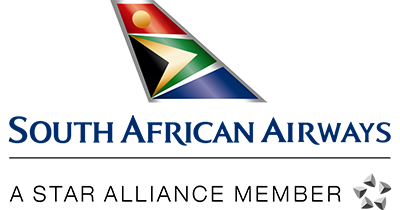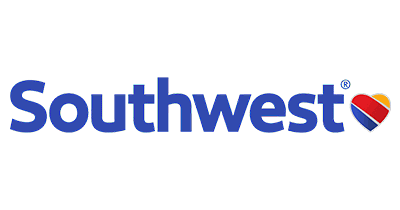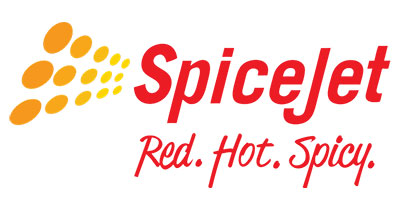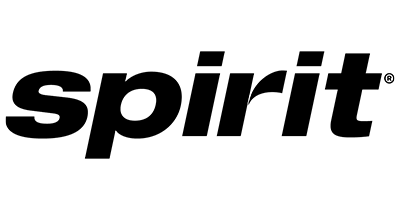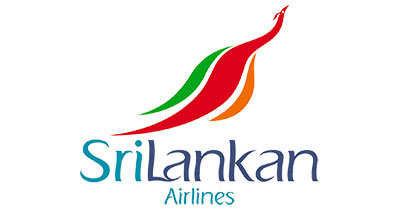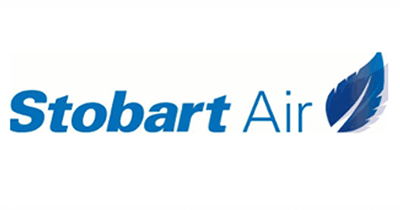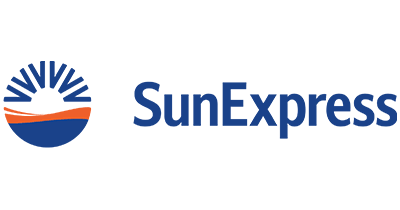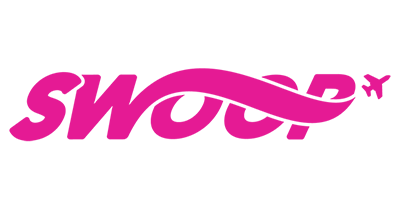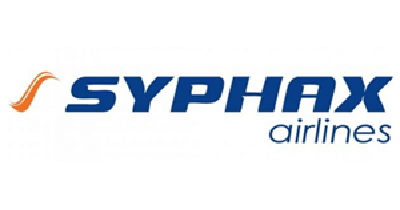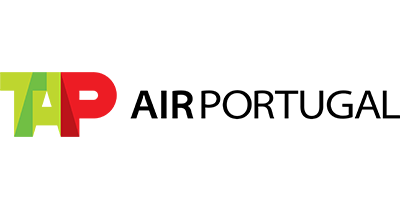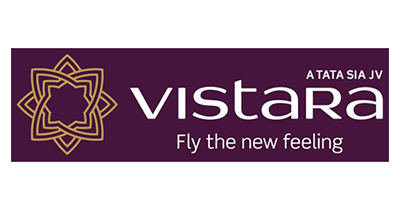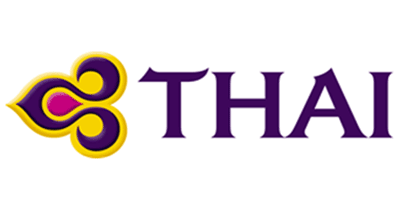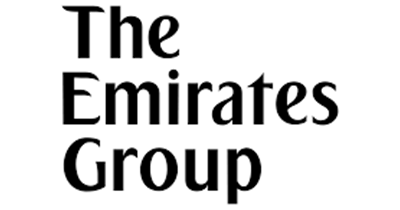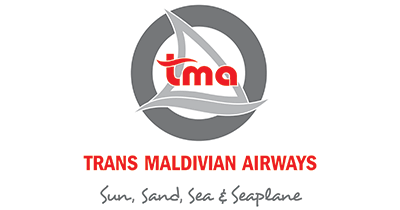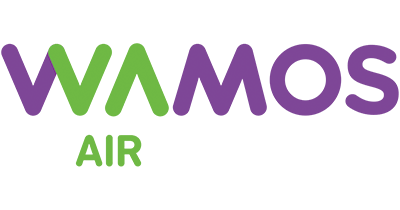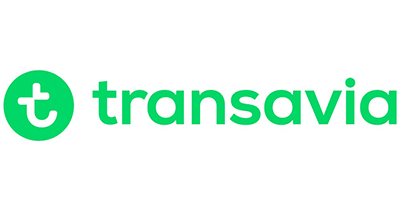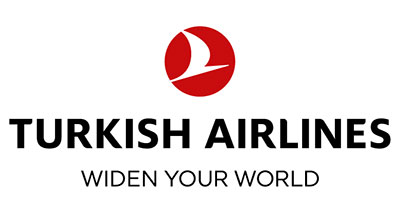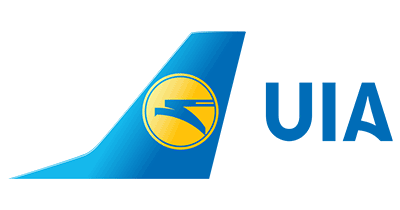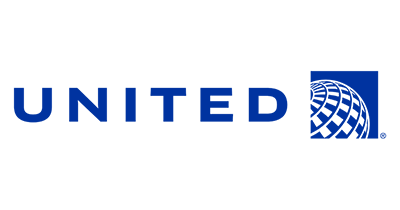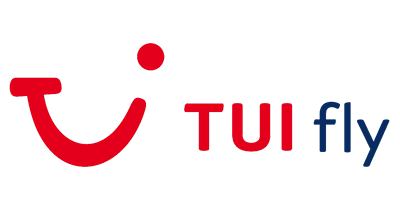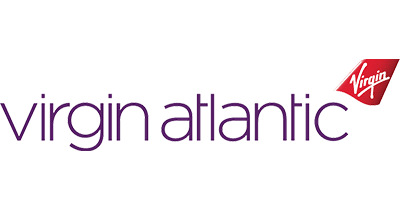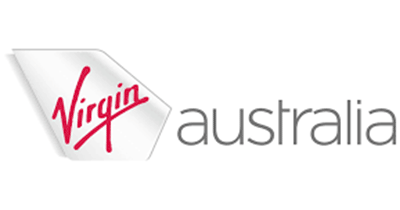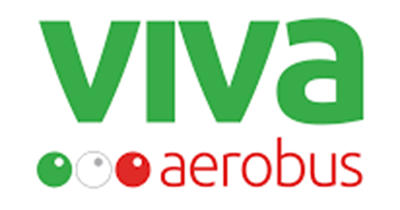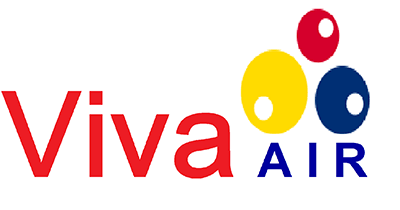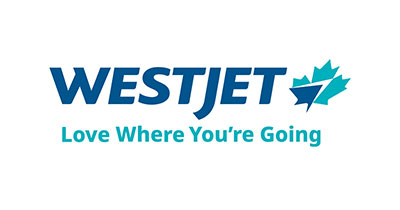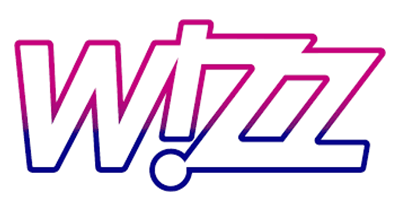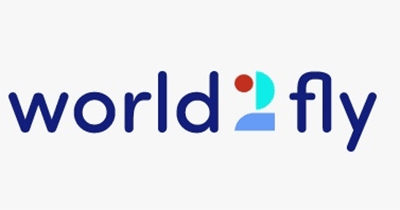 Airports

that registered to attend FTE APEX Virtual Expo 2021 include:
---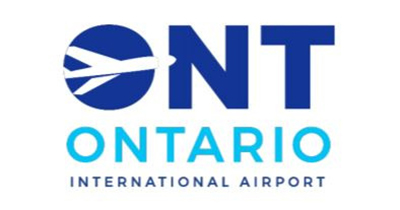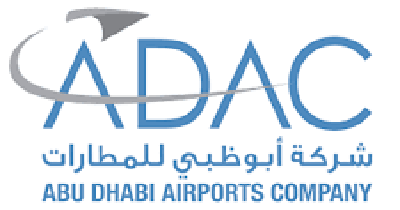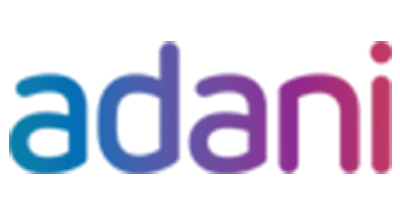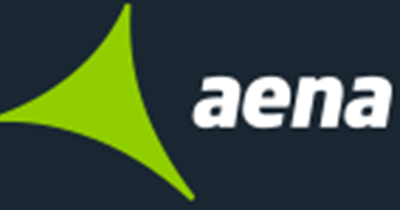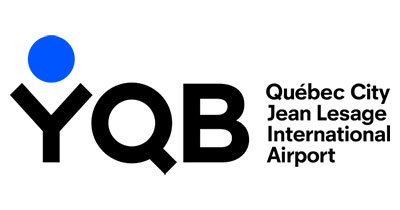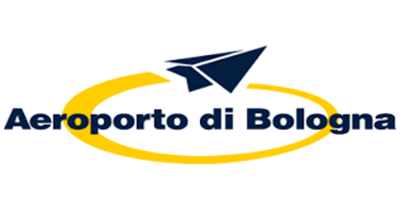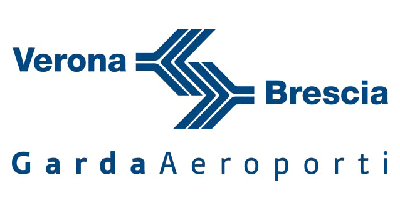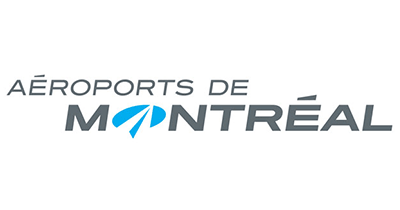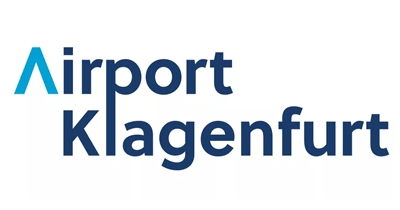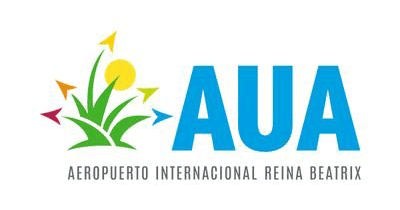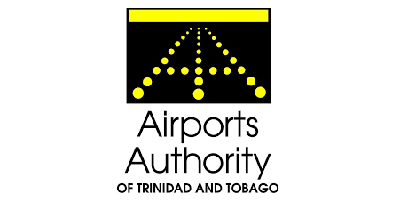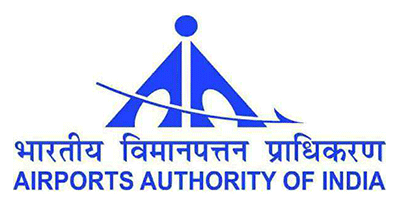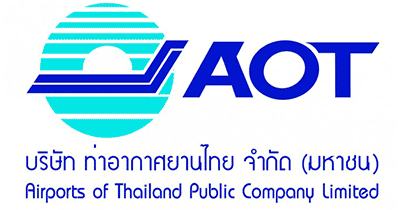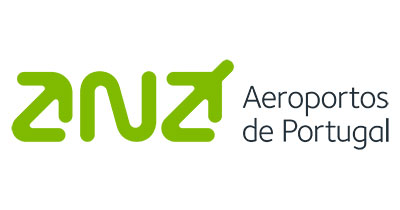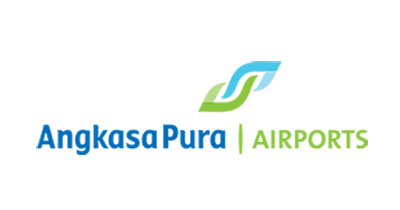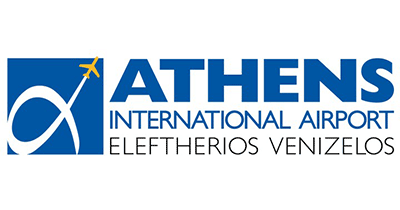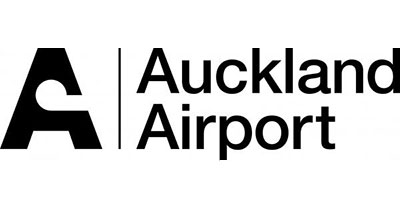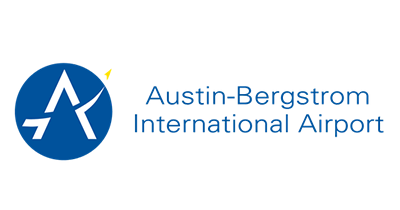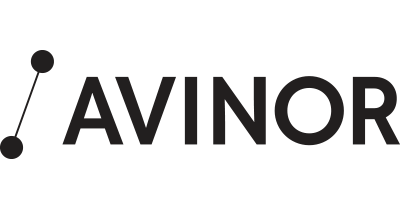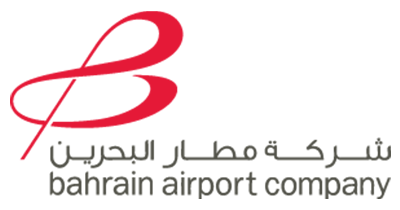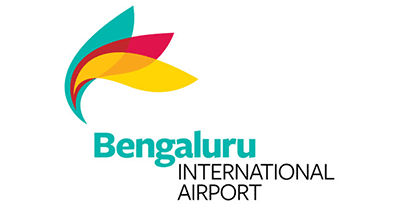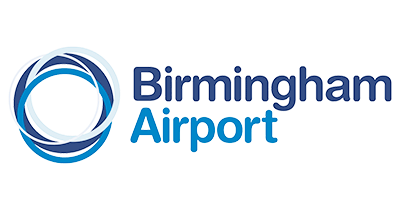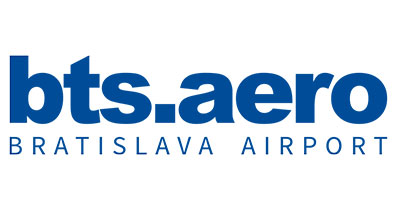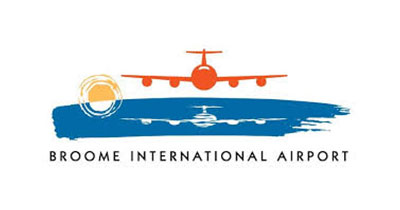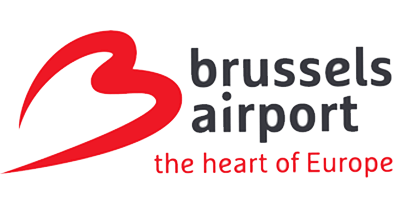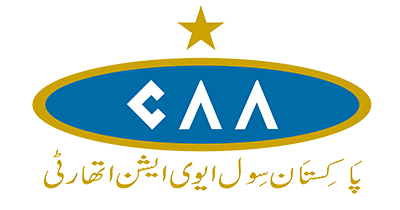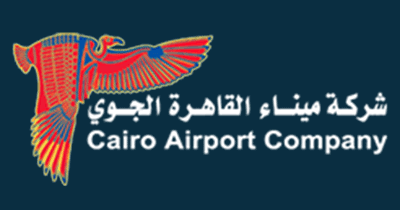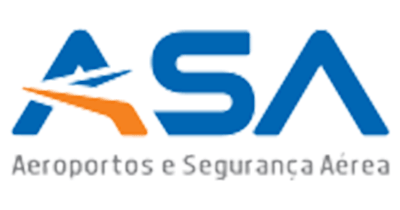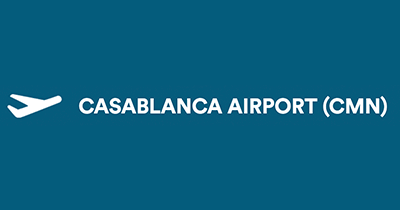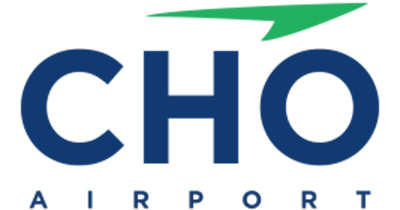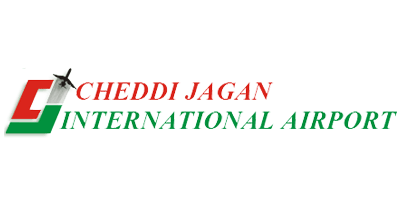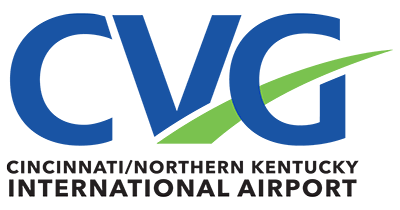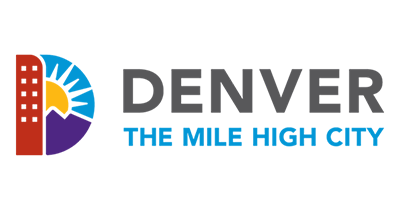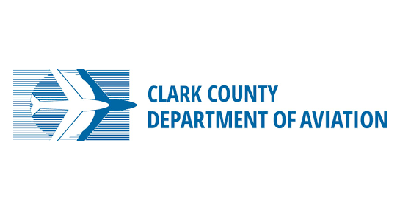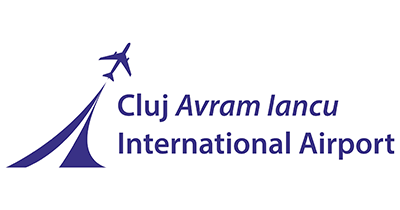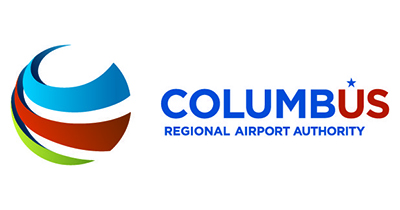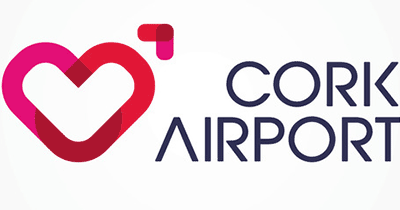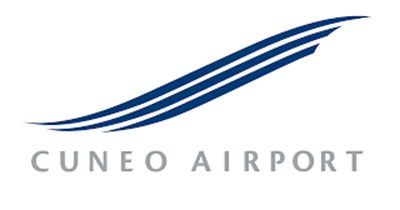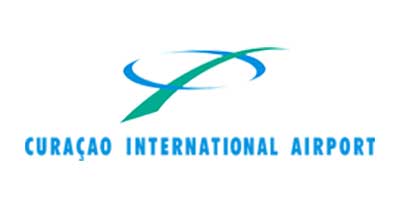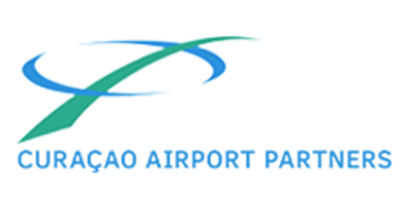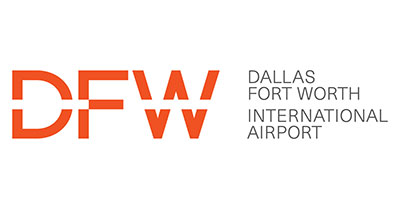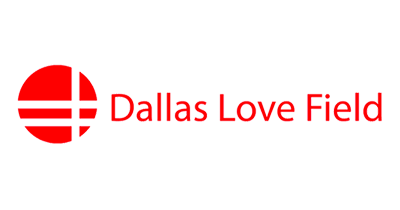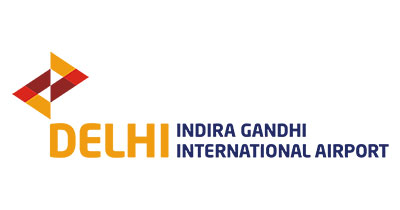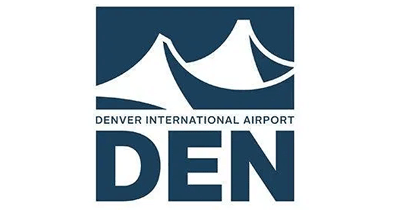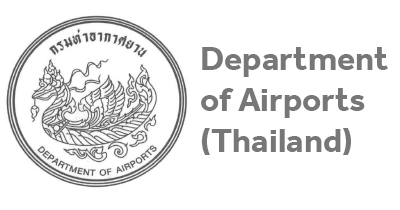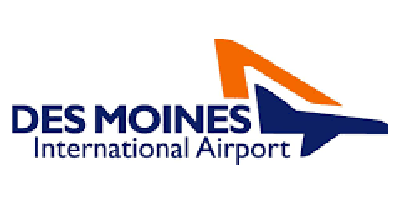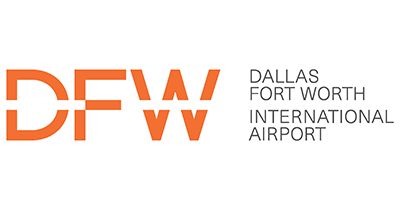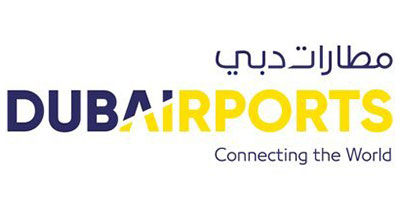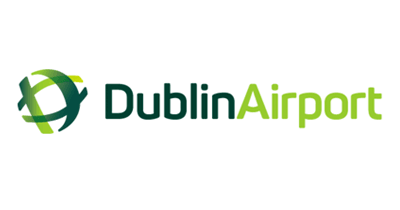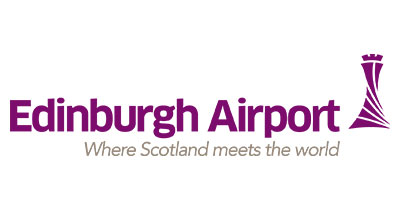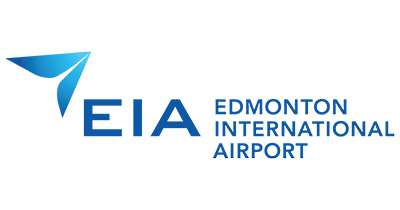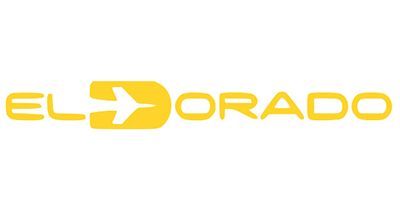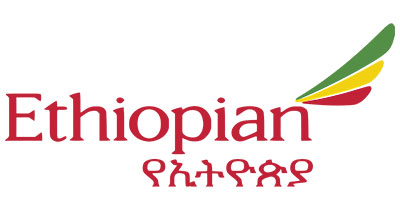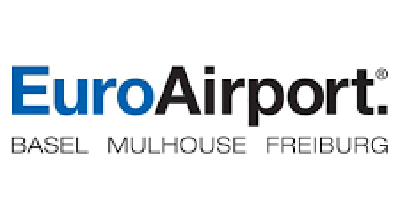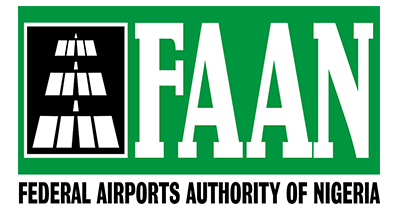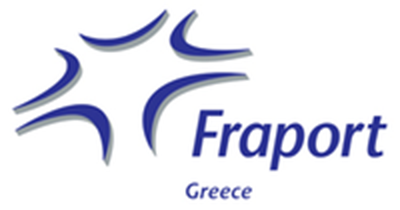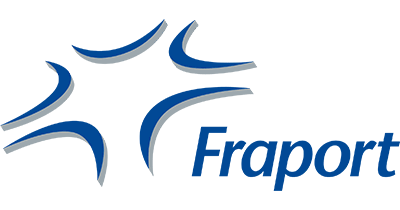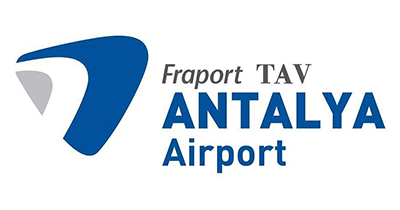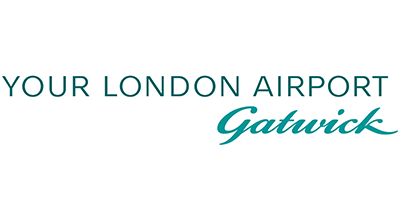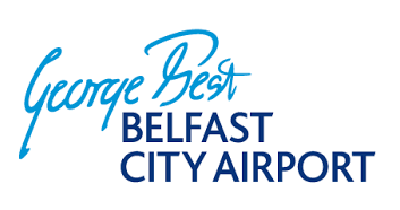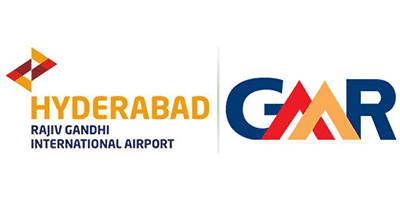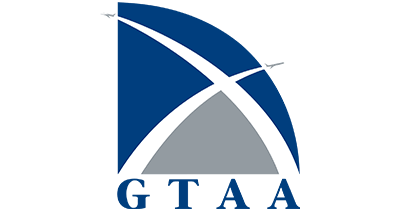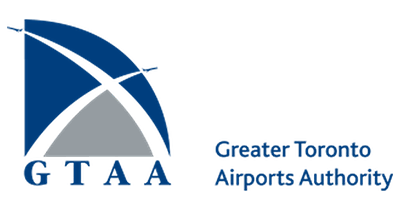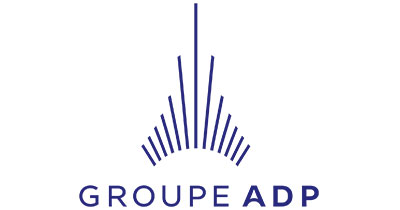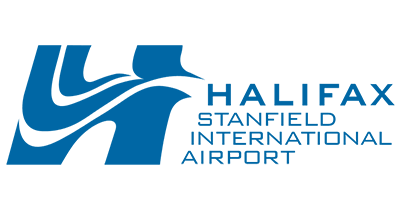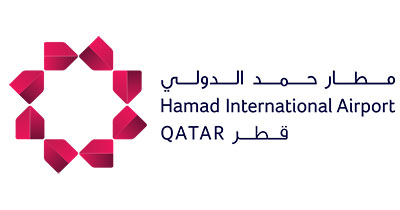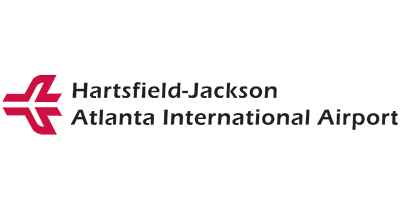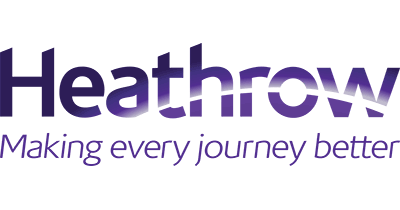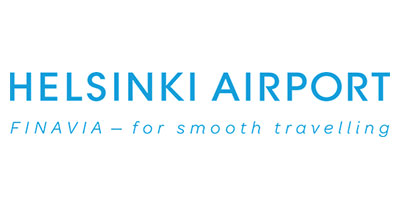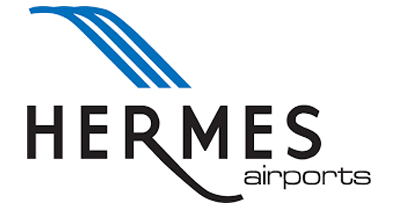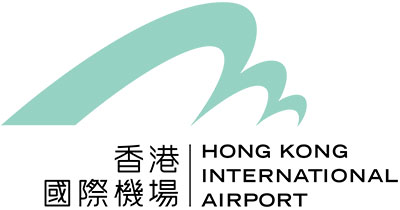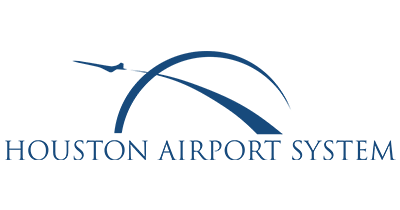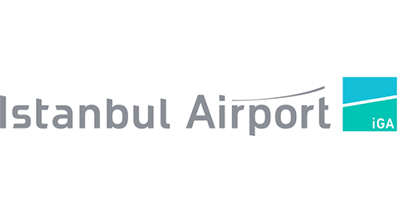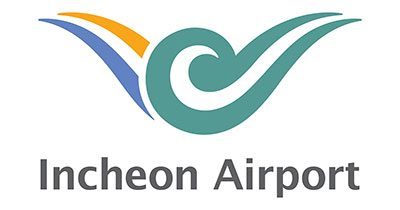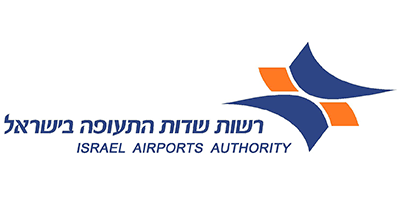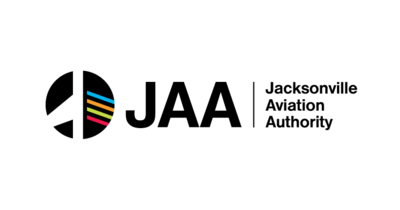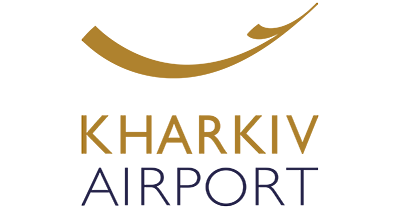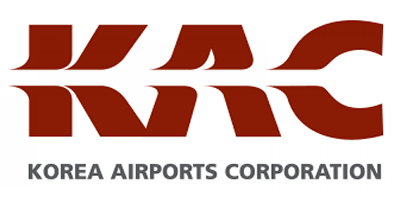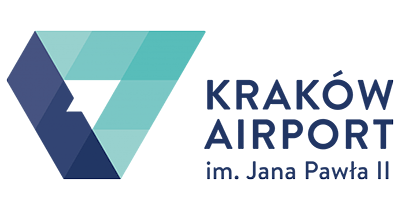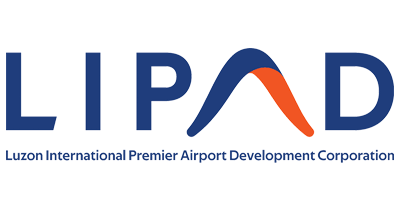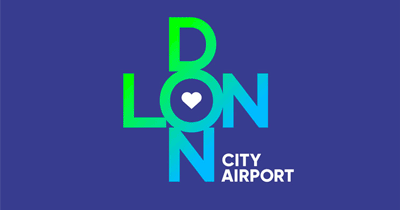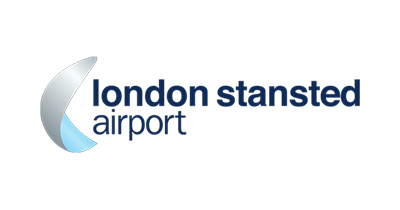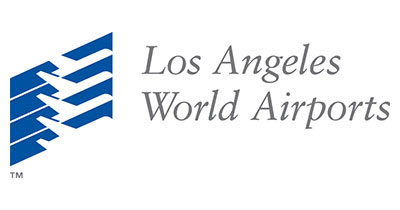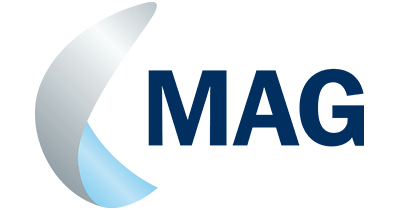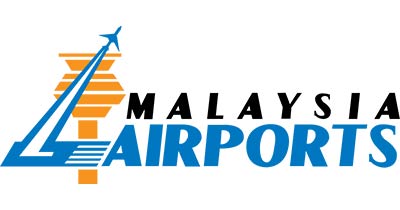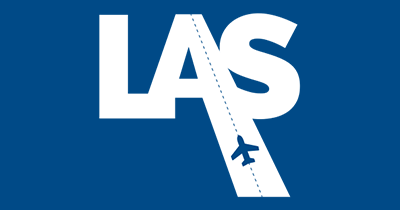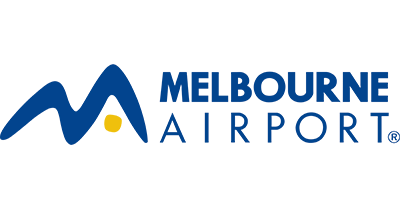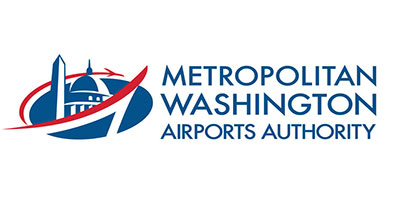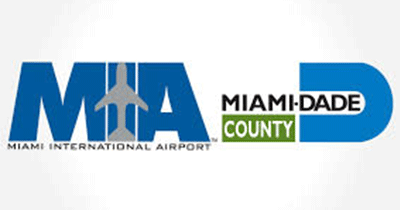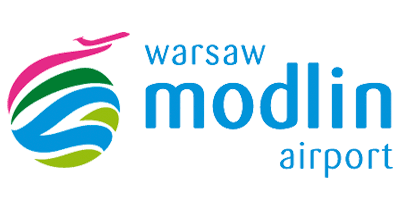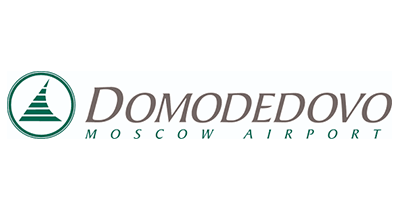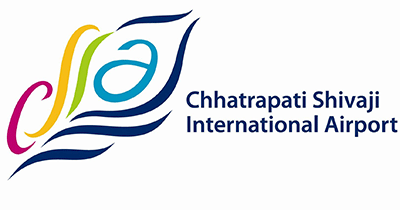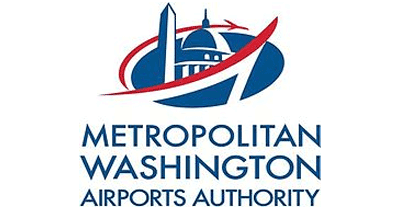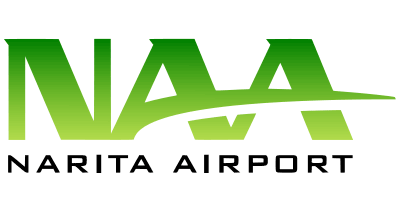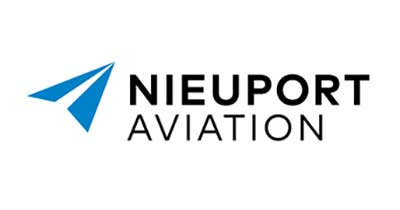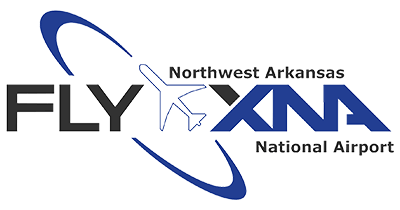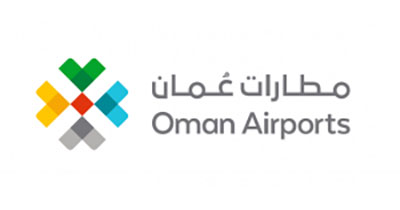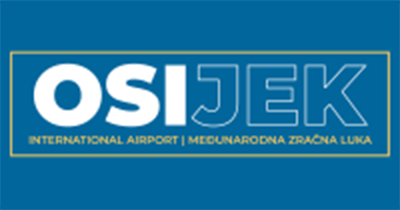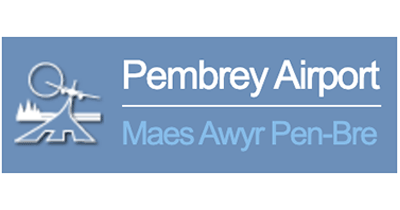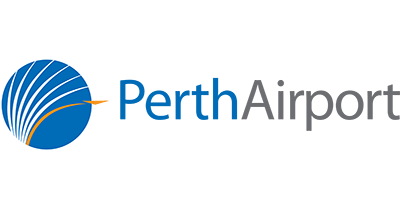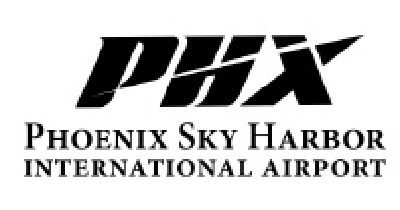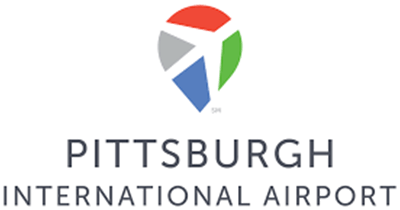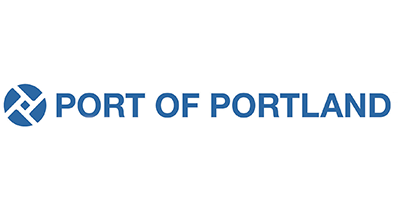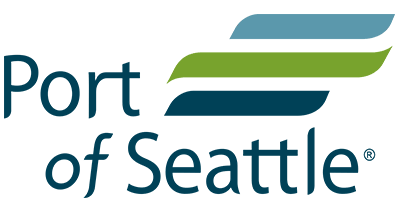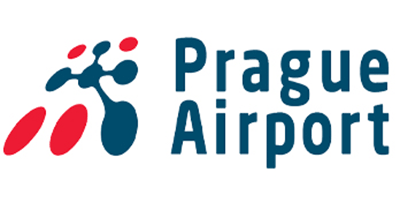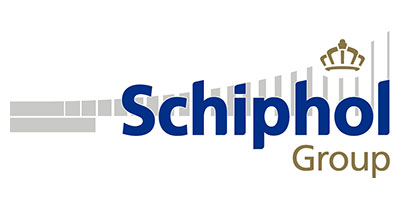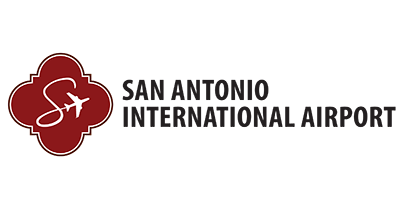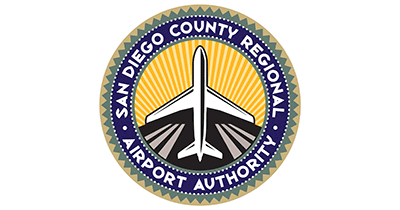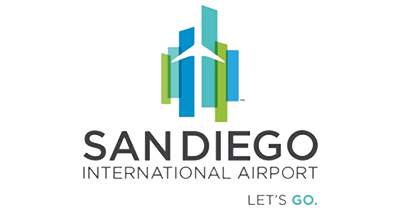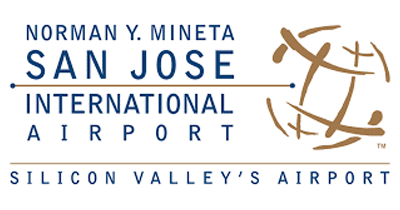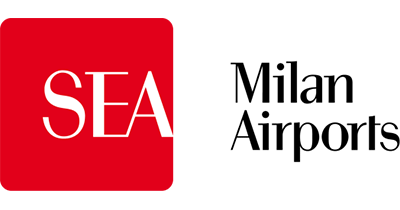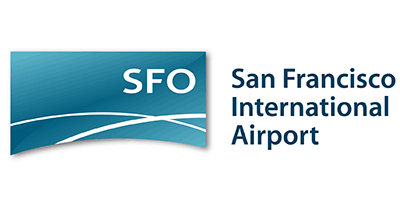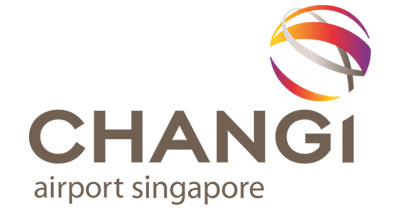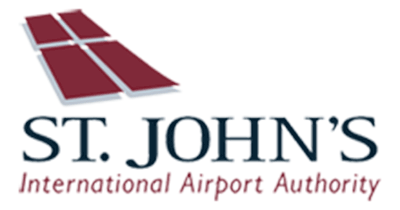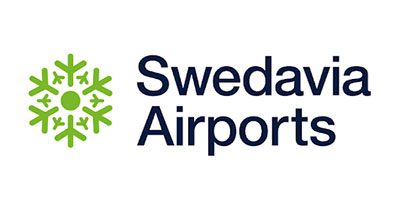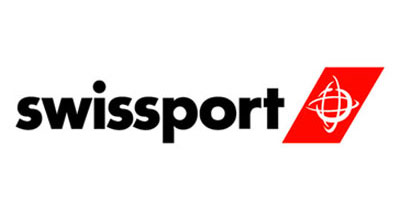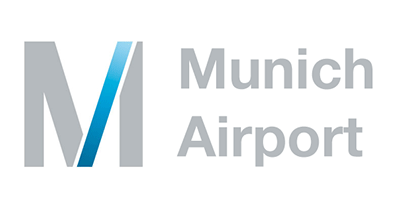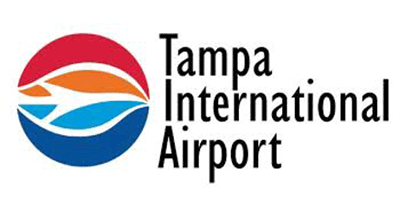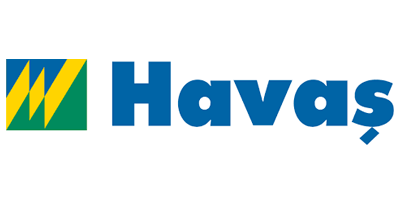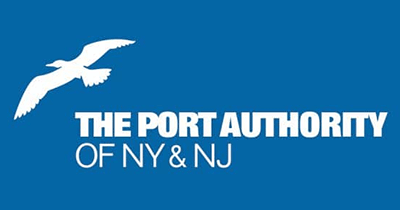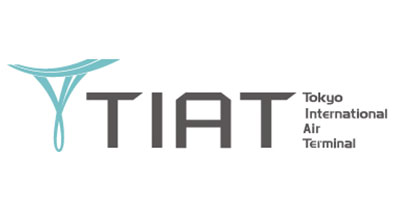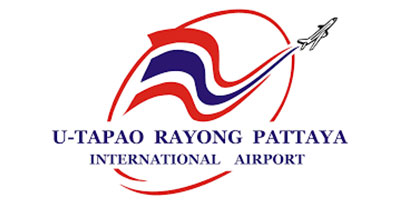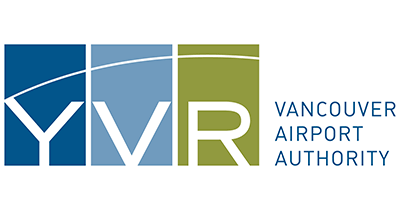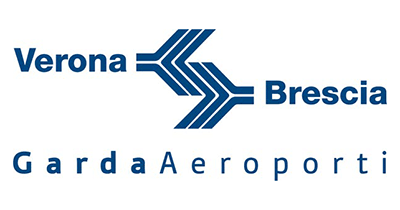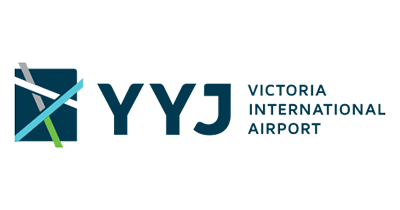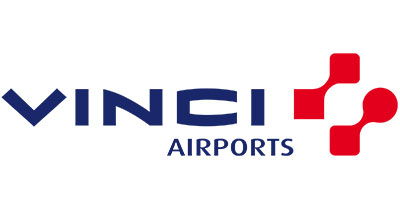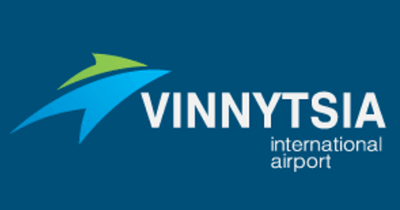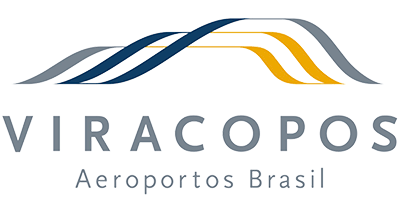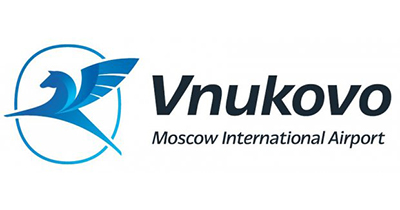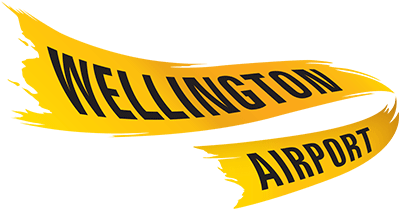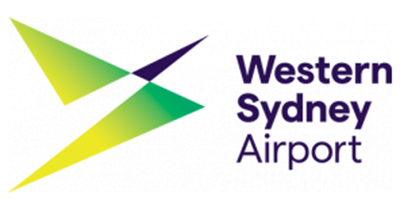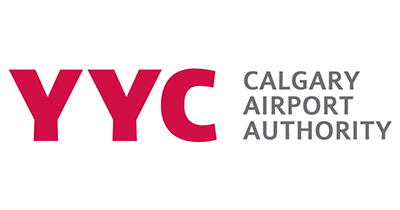 Full list of organisations

that registered to attend FTE APEX Virtual Expo 2021:

Correct as of May 24th
---
@aquila
305 Travel and Tours Inc
3ANA AVIATION SERVICES
3AS.ai
3DD Entertainment
52 Perfect Days
5N1D+
7Skies Inc.
A RUBIN CONSULTING
A Tall Order
A Tall Order Limited
A&k Aviation Services
A&K ROBOTICS
AAAE
AAAJ
AAHK
AAR Supply Chain Inc.
Aasa
ABC
Abigail's Voice
ABM Aviation
Abomis
Abu Dhabi Airports Company
ACA
Accelya
Accenture
ACCIS
Accord Global Technology Solutions Private Limited
ACE Biotek Co., Ltd
ACI World
ActiV Business Development Services
Adani Airports
ADBSAFEGATE Airport Systems
Adient Aerospace
Adobe
AdR
Advaita SLT Pte Ltd Singapore
Advance engineering
Adventours Pakistan
AECOM
AEG
Aena
Aer Lingus
Aero K Airlines
aero.de
aero-enable.co.Ltd.,
Aerogroup
AeroKing
Aerolineas Argentinas
Aeromexico
Aeronorm Aviation UK Ltd.
Aeroplay Entertainment
Aeroport de Quebec
Aeroporto G. Marconi di Bologna SpA
Aeroportos Brasil Viracopos / Viracopos International Airports
Aeroports de Montréal
Aeropuerto Internacional de Tocumen
Aeros Network
Aerospace Engineering Solutions (AES)
AERQ
AGXIndia.com
AI MOTUS LTD
AI Nexus
Air Arabia Group Company
Air Astana
Air Baltic Corporation AS
Air Canada
Air Electro Inc.
Air Fayre CA, Inc.
Air France
Air France KLM
Air Georgian
Air India
Air Maghreb_Syphax Airlines
Air Malta
Air Mauritius
Air New Zealand
Air Niugini Limited
Air Transat
Air Transport World
AirAsia
AirAsia Group Berhad
AirAsia Super app
AirAsia.com
Airborbe Interactive Ltd
Airboss One
airbus
Airbus Commercial
AIRBUS Operations GmbH
AirBusiness Academy SAS
Aircalin
AIRCOBRAZ
Aircraft Interiors International
AIREAL AUTOMATION PRIVATE LIMITED
AIRFI.AERO
Airline Systems
AIRLINEPROS ECUADOR
AirlinePros International
Airlines for America
Airlines for Europe (A4E)
Airmail limited
Airport Authority Hong Kong
Airport Business Magazine
Airport Gurus
Airport Klagenfurt
Airport Terminal Services
Airport Vaccination Center
AirPortr Technologies
Airports Authority of India
Airports Authority of Trinidad and Tobago
Airports Council International (ACI)
Airports Made Easy Ltd
Airports of Thailand PLC.
Airside
Al Tayer Travel
Alaska Airlines
Alberto Grigoletti
Alfred
ALG Consulting
Alharib Modern Technology
Alitalia
All Nippon Airways
Allegiant Airlines
Aloft AeroArchitects
ALOFTY TOURS
Alpha Pictures
alsa
Alto Partners
Alton Aviation Consultancy
AMADEUS
Amadeus Software Labs
Amazon Web Services
American Academy of Pediatrics
American Airlines
American Express
AMI Inflight
Amie online psychic Amie Solutions
Amish Retail Management
Amorph Systems GmbH
AMP Americas Aviation Capital
Amphenol
ANA
ANA - Aeroportos De Portugal
ANA systems
ANA/VINCI
Anaheim Investment Group Services Ltd
Andre Bergeron & Associates
Angkasa Pura I
Antikythera Technologies
APAM
APEX & IFSA
APEX Media
APG USA
Apogee Government Contract Solutions
Applied Maths
Applied Mobility Partners
AppMail (Formerly SeatAssignMate)
Arab Air Carriers' Organization
Arora Engineers, Inc.
Around The World Ltd
Artiligent Solutions Pvt Ltd
Aruba Airport Authority
ASA – Empresa Nacional de Aeroportos e Segurança Aérea, S.A
ASA, SA - Cape Verde Airports
ASEAN Youth Organization
Asian gulf travel llc
ASIANA Airline
AsianaIDT
ASSA ABLOY
Assaia International Inc
Association "Airports of Ukraine" CA
Association of Aerospace Industries (Singapore)
Association of Universities for Research in Astronomy
Astronics
ATAGlobal Insurance and Reinsurance Broker
Athena Music and Wellness Therapy, LLC
Athens International Airport
Atlantic Airways
ATOS
Auckland Airport
Auditorium Films
Austin Bergstrom International Airport
AUTOGRAPH TRAVEL
Ava Airways
AvAirPros
Avelo Air
Avery Dennison Scandinavia AB
Avia Solutions Group PLC
AVIABRIDGE Ltd
AVIAJOIN Ltd
AVIANCA
Avianca Airlines
Avianca Cargo
AVIANET GmbH
Aviaso
Aviation Performance Consultants Ltd
Aviation Workforce Solutions
aviationPower gmbh
Aviaxpert
Avinor
avis budget
Aviva GmbH
AVTAR TRAVELS EST 1972
AWeddigConsulting
AWN
AWS
Axinom
Azul Linhas
Azusa
Bagpoint
Bahrain Airport Company
Bamboo Airways
Bangalore International Airport Limited (BIAL)
Bangkok Airways
Bangkok Flight Services
Barich
Barich Inc
Battelle Memorial Institute
Bavel Consulting
BBC
BBC Studios
BBC World News
BC Ferries
BCITS
Bechtel Infrastructure and Power Corporation
Behan Associates Ltd
Belfast City Airport
Bellwether Industries
BenchMarc Training And Consultancy Ltd
Biometrics Institute
Bird worldwide flight services
Birmingham Airport
Bitmoon Ltd
Blackjack Promotions
Bloomberg News
Blu Sky Airlines
Bluebox
Bluebox Aviation Systems Ltd.
BMB Star
BMI Publishing
BNP Associates Inc.
Boarding Path Inc.
Boeing
Boliviana de Aviacion
bombardier
Booking.com
BookingData.io
Boom Supersonic
Brainchild Strategies
Brainware University
Branchspace
BRD Capital
Breeze Airways
Brescia airport
Bridge
Bridge United BV
Brioche Pasquier UK
British Airways
British Columbia Institute of Technology
Broome International Airport
brussels airlines
Brussels Airport Company
Buddy
Bukildesco Inc
Bullbird LLC
Buro Happold
Burrana
Business TRaveller
Buzz Products
C R Southgate Consulting
CAA Pakistan
Cairo Airport Company
Calgary Airport Authority
Canada Border Services Agency
Canadian North
CAPA
CAPA - Centre for Aviation
Capanet Communications
caribbean airlines limited
CarlisleIT
CarTrawler
Casablanca International Airport
Cathay Pacific Airways Ltd
CBSA
CCC/TCC
CCD Design
Cebu Pacific
Cedar Communications
CelebiNas Airport Services Pvt Ltd
CFM Materials
CGI
CGI Creative Graphics International
Changi Airports International
Chante psychic online Chante mbH
Chanwanich Co.,Ltd.
Charlottesville Albemarle Airport Authority
Chartered Institute of Logistics and Transport (North America)
Cheddi Jagan International Airport Corporation
Cheetah Engineering Systems CoLtd
China Airlines
China North Airways
Christchurch Airport Limited
CHS Claims Handling Solutions GmbH
CI2 Aviation Inc.
CIFSA Management
CINQ Technologies
Cirium
Citilink Indonesia
City & County of Denver, Dept. of Aviation
City of Brownsville
City of Phoenix
City of Vantaa/Mayor's Office
Civil Aviation Authority Of the Republic of Armenia
CL Tech Solutions Pvt Ltd
Clark County Department of Aviation
Clark County Dept of Aviation (KLAS)
Classis Travel And Tour
CLEAR
Clip Limited
Cloudcast
Cluj Avram Iancu International airport
Coastal Aviation
Cobham Aerospace Communications
Coffey and Eaton Associates
Coleman
Collins Aerospace
Collinson Group
Columbus Regional Airport Authority - Columbus, OH
Concourse Display Management Ltd
Condor
ConnectSkies
conpros GmbH
Consol Technologies
Contour Airlines
Copa Airlines
corendon airlines
Cork Airport
Cormis Partners
Corp Tech
Corsair
Cover Genius
CPRW architects / designers
Cross continent tours and representation
CrowdVision
Crystal Luxury Air
CST Solutions
CUBOMODE
Cubus Technology ApS
Cuneo Airport
Curacao Airport Holding
Curaçao Airport Partners N.V.
cxpartners
D&F Marketing INc d.b.a. DFMi
daa
Daifuku Co., Ltd.
Dallas Fort Worth International Airport
Dallas Love field Airport
Damarel Systems International Ltd
DAR
dassault systemes
Davidson Capital Research
DBS Consulting
DCS
DCU
Delhi International Airport
Delta Air Lines
Delta Flight Products
Delta-Rho
Den
Denisha & Blocker AG
DENSO WAVE INCORPORATED
Denver International Airport
Department of Airports, Thailand
Des Moines International Airport
DESIGNA
DFMi
DFW International Airport
DG CAA
Digital Transformation Consulting P LTD.
Distributions Juste Pour Rire Inc.
Diversey
Diyar Middle East
dnata Singapore
Dogsgate Consulting
Dolphin Vision
Dolsar Engineering
Domodedovo Moscow Airport
Dontraco holding ltd
dormakaba Deutschland GmbH
dormakaba France
dormakaba Singapore Pte Ltd
Dormakaba UK
Dornier Technology
Drone Delivery Canada
DTP
Dubai Airports
Dubai Technology Partners
Dublin Airport
Düsseldorf Airport
Dutchess Aviation LLC
DXC technology
E Ink
EASIER
easyjet
Edinburgh Airport Limited
Edmonton Airports
Education First
Ego Airways
EL AL Israel airlines
El Dorado International Airport
Elba Elba mbH
Elenium Automation Private Limited
Elevation Software
Elizabeth College
Embraer
Embry-Riddle Aeronautical University, Asia
Emirates Airlines
Emirates Group
Emma B Partners, LLC
Empenner Consulting LLC
Emphasis Video Entertainment
Emu Analytics
ENAC
Encore Inflight
Endava
Engineering Conception Maintenance
Enterprise Ireland
Enterprise Singaporre
Entertainment Marketing Research
Entrust
EON Aero
Eshky Consultant
Essential Communications
Etep
Ethiopian airlines
Ethiopian Airports
Etihad
Etisalat
EuroAirport - Basel/Mulhouse
European Space Agency
Eurowings Aviation GmbH
Eurowings Discover
EVA Airways Corp.
Evaair
Eve Air Mobility
Evolve OOH
Ex Oman Air
Exabyte Infotech
Experience The Skies
Expert Dojo
Expo Group
EZ2BOARD
ezpmp Co.,Ltd
Factorydesign
Faith Group
Farel Inc.
Fareportal
Fazenda Portal da Luz
FCF
Federal Airports authority of Nigeria
Fernuni Hagen
Fetcherr
Fiji Airways
FindMyLost
Finnair
FinTech Society
Flame Distribution
Fleury Michon America
Flightaware
FlightGlobal
FlightHunter
FlightPath3D
Flitetec
Flitetec Limited
fliteX
Flughafen München GmbH
flydubai
FLYHIDRATE
FlyMeHome
Flynas
FlyPLAY
FlySafair
FMA
FORMIA AIRLINE SUPPLIES LTD
Four Winds Interactive
Fourty Fourty
Fraport AG
Fraport Greece
Fraport TAV
Frayne & Blanca GmbH
Fredric & Morrissey Holding
Frequency Machine
Frequentis AG
Frontier Airlines
FTS
Further Network
FVS Entertainment
GACA
Galvin Galvin GmbH
Gamit Aviation
Garuda Indonesia
gategroup
Gateway Business Communication
Gateway Vip services
Gatwick Airport
General Civil Aviation Authority
Genetec
Gethin's Inflight News
GIS / TAV OS
GLK DIGITAL
Global Airport Management PTY LTD
Global Coin Solutions
Global Crossing Airlines
Global Eagle Entertainment
Global Exchange
Global Exhibit Management
Global Onboard Partners
Globe North, LLC
Glory Days Travel
GMR Airports Limited
GMR Hyderabad International Airport
Godavari Tech Labs
Gogo Commercial Aviation an Intelsat Company
GOL Airlines
Government of Aruba
Government of India
Grace Aviation Holdings
Greater Toronto Airports Authority
Greiner aerosapce
GROUPE ADP
GTAA
Guam airport authority
GUANGZHOU NANLAND AIR CATERING CO. ,LTD
Gudness Foods
GULF AIR
Gunnebo Malaysia - Entrance Control
Gunnebo Singapore Pte Ltd
GVK
H2Airports
Haaga-Helia University of Applied Sciences
Hackmann Search
HACO
HAFEKO Aeronautics
Hahn Air Lines GmbH
Halifax International Airport Authority
Hamad International Airport
Hartsfield-Jackson Atlanta International Airport
Hawaiian Airlines
Heads On Pillows
Health Dimensions
Health Tourism
Heathrow Airport Ltd
Heineken Brouwerijen B.V.
Heinemann
Helsinki Airport (and member of Finavia's Executive Group)
Henkel Corporation
Henry Rooke Consulting
Hermes Airprorts
Hermine Bellingshausen Services
Hexaware Technologies Ltd
Hill International
Hillsborough County Aviation Authority
HK Express
HK International Airport
HMG Aerospace
HMS16
HN Summit House
HNTB
Home Office
Honeywell
Honeywell Technology Solutions
Hong Kong Airlines Limited
Horn Mullins Traders
Horsleys International Limited
Horstmann 99ML
House of Travel
Houston Airport System
Huawei
Hunsdon
HWASUNG SYSTEM CO., LTD.
Hydron Engineering Pvt Ltd
i2i global technology solutions llc
IAA
Iacobucci HF Aerospace S.P.A.
IAG Loyalty
IATA
IBC Airways, Inc.
Iberia Airlines
Iberia Express
IBM
IBS Software Pte Ltd
IBS Software Services
Icapital network
ICATS Transit
Icelandair
ICTC Europe Systems
ID2020 (Good Health Collaborative)
IdeaNova Technologies, Inc.
Identy Inc
IER/Easier
IFEC & ANCILLARY CONSULTANT
IFEXpress
IFPL
IGA Istanbul Aırport
ignou
Images In Motion
Imarchsoftware
IMG MEDIA LTD
IMMFLY
IMPROVED Corporate Finance
Improving Aviation LLC
IN Air Travel Experience
Inadvia
Incheon International Airport
Incheon International Airport Corporation
Independent Aircraft Modifier Alliance
IndiGo
INECO
Infiniti Software Solutions
Inflight Dublin
In-Flight Media Associates Inc.
Inflight Supplies & Service LLC.
Inflight VR
Informa
Informa Connect
Infosys
Inframerica
INGENIO Aerospace
Ink
Inmarsat Aviation
INSA
Inspire Infosol Pvt Ltd
Institute of Technical Education
InteliSys Aviation Systems
Intelsat
Intelsat Commercial Aviation
Intercaribbean Airways
Interglobe Aviation Ltd.
International Air Transport Association (IATA)
International Airlines Group
International Business Council
Intertrade500
Intervine
Invest India, Ministry of Commerce
IQ Group
Iraero
Irida LLC
IRTronix, Inc./UVNIA
ISBC bangalore
isg
islevirtual Pvt Ltd
Israel Airports Authority
Israeli Airlines
ISRAIR Airlines
IST Systems
Iuvit Media Sales
IVE
J. Clay Consulting
Jacksonville Aviation Authority
JAIN DEEMED TO BE UNIVERSITY KOCHI
Jambojet Ltd
Janio Asia
Japan Airlines
Jeff Aviation
Jetblue
JetBlue Technology Ventures
Jetstar Asia
Jetstar Regional Services
Jewel GbR
JFKIAT
John Horsfall
Joslin & Associates, Inc
Journey Partners
JP Morgan (India) Services Pvt Ltd
JPA Design
JSX
Just Eat
Kaelis World
Kaltag Airport
KC Flight Catering
KCS
Keepgo USA Inc
Kenya airways
Kharkiv Airport
Khazanah
KID-Systeme GmbH
KKK Consulting
KLM Royal Dutch Airlines
KMITL
Kontron
Korea Airports Corporation
Korea Customs Service
Korean Air
KOUIK Agency
Kozminski University
KPIT
Kraków Airport
Kuehne+Nagel
Kuoda Travel
Kusch+Co GmbH
Kuwait Airways
L2 Consulting Services, Inc. (L2 Aviation)
L3Harris
LATAM
Latécoère
Latecoere Interconnection Systems US, Inc
Le Journal de l'Aviation
Leach International
Leidar
Leidos
LEM Antwerpen NV
Letisko M. R. Stefanika - Airport Bratislava, a.s. (BTS)
LG Electronics U.S.A.
LHT
LiFE in the Air, Inc.
Lion Air Group
LIPAD Corp. (Clark International Airport)
Living Map
Lk Precision Parts Ab
LocusLabs
Logplan - Denver, CO
London City Airport
London metropolitan university
London Stansted Airport
LONGHEADLAND LIMITED
Los Angeles World Airports
LostandFoundSoftware.com (getsteroo GmbH)
LOT Polish Airlines
Loyalty Partner Solutions
LSG Group
Lufthansa German Airlines
Lufthansa Group
Lufthansa Industry Solutions GmbH
Lufthansa Systems
Luggage-Point
LUX PME
LVNL
Maasdots
Maasdots Sdn Bhd
MAG
MAGES Studio
Magnetic MRO
Mahata Aero Teknologi
Mahoor
Malaysia Airlines
Malaysia Airports Holdings Berhad
Malaysian Aviation Commission (MAVCOM)
Mamma Mia Tours Limited
Mar&Cel;® Aviation Customer Experience
Market Square Consult
Marlink
Marubeni
Marubeni Corporation
Marubeni Europe
Masar Airlines
Massimiliano Russo
mastercard
Maurine & Maurine Holding
Mawdsley Safety Limited
Maxworth Electronic Systems Pvt Ltd
MAzCYS PVT LTD
MBAviation
McCarran Intl. Airport
McGill and partners
Medialink Entertainment Limited
Mehmet Akif Ersoy Üniversitesi
MEKCO Group Inc.
Melbourne Airport
Menzies Aviation
Menzies Aviation LTD
Mercury Studios
Meridian MI
Metabar Technology Oy
Metroairportnyc
Metropolitan Airports Commission (MSP Airport)
Metropolitan Washington Airports Authority
MGME/IATA
MI Group BV
MIAL
Miami-Dade Aviation Department
MIAT Mongolian Ailrlines
Michael Aviation
Michell AG
Microsoft
Mindtree
Mineta San Jose International Airport
Ming Fai Enterprise Int'l Co., Ltd.
Ministério da infraestrutura/ secretaria de aviação civil
MINISTRY OF INFRASTRUCTURE
Mississippi Express Airlines Inc.
MMI Asia
MNG Airlines
Mobillor Technology
Mobisign Services Private Limited
MOD
ModelLand
Mojoboxx
Molon Labe Seating
Monte Alto Solutions
MontiMedia
Moorhouse
Mott MacDonald
Mphasis
MS Technologies, Inc.
MTech Mobility
Muhlbauer Inc
mumark travel
Munich Airport
Musil Analytics
MWAA
myPad
MyrLabs
Narita International Airport Corporation
NASAO
National Aviation Services (NAS)
NATIONAL AVIATION SERVICES CORPORATE
National Aviation University
Navitaire
NavjotSinghTung
Nec Asia Pacific Pte Ltd
NEC Corporation
NEF
NEOM
NetTracer
News Inflight, Inc
Newtimes Sa de Cv
Nexient
NFH
Nieuport Aviation
Nile Air
Nippon Koei
NIYA Logistics and Aviation
NJ airlines
Nokia
Northern Kentucky International Airport
Northwest Arkansas National Airport
Nouvelair
Novair
Novo Onboard Retail Limited
Nuctech Company Limited
NXTCOMM
OAA
OAG Aviation Worldwide
Octalframes Pvt Limited
Odin, Inc.
Ogilvy
oig-consulting
OLEDWorks
Oman Air
Oman Airports
Omnevo
On Inc
Onboard Hospitality
ONDA
One Stop Forex & Holidays Pvt Ltd
OneWorld
Ongoing Entertainment Inc.
Ontario International Airport Authority
Onur Air
OPAL-RT TECHNOLOGIES
OpenToWork ex-IATA
Optimas Management Group
ORANGE ESPAGNE
Origen Air
Osijek Airport
Panasonic Avionics Corporation
Panasonic Corporation
Parsons Management Consultants - Dulles, VA
Paul J Tirone Inc
PAX Tech
PDD Facilities
Peach Aviation Limited
Pegasus Airlines
Pembrey West Wales Airport
Perth Airport
Phili Orient Logistic
Philippine Airlines
Phoenix Sky Harbor International Airport
Phoenix Wipes
Phorena
Pinfarthing Ltd
Pinnacle
Pioneer Robots
Pittsburgh International Airport
PLAY
PLAY
Plaza Premium Group
Plug and Play
Plusgrade
Point FWD
Pop
PopCom
Populous
Port Authority of NY and NJ
Port of Portland
Port of Seattle
Potential Traveller
Power Construction, LLC
PPS Media and Events
Practical Automation
Prague Airport
Prelim group
Premium Port Lounge Management Company Private Limited
PressReader
Pricewaterhousecoopers
Prince Sultan University
Privacy and Civil Liberties Oversight Board (PCLOB)
Privilege Collection
Pro Flight Aviation School
Probiz Impex Pte Ltd
Promoline srl
PROS
PT Angkasa Pura II
PT Angkasa Pura Karg
PT. Indolok Bakti Utama
PTC
Public Security Police
PURPOSE MADE SOLUTIONS LIMITED
Pyramid
Q3 Consultancy
Qantas
Qatar Airways
Quiport Quito International Airport
Quiver Tree Media
Ram Pan Enterprises LLC
RDM
Reaktor Aero
Reed Exhibitions ISG
Reel One Entertainment
Reel One International
Regula
Regula Forensics UK Ltd
RELX Singapore Pte Ltd
Rendrag Solutions
Revenew International, LLC.
Revenue Optimization
Richard ATTIAS & Associates
Richard Church Associates Ltd
Richard Hill
Rijkswaterstaat
Riskified
Rocket Girl Coaching
Rolls Royce
Ross Travel
Rossiya Airlines
Rotana Jet Aviation
Royal Air Maroc
Royal Brunei Airlines
Royal Jordanian Airlines
R-Pharm Germany GmbH
RRD
Rsmart Aviation Software
RT Channel
Russell Publishing
S3 Robotics Canada
Sabre
SafeGo
Safewaters
Safran Seats
SAir air BD ltd
Salesforce
Sallie CO KG
Saltex Group Corp.
Salvador Bahia Airport/ VINCI Airport
San Antonio Airport System
San Antonio International Airport
San Diego County Regional Airport Authority
San Diego International Airport
San Francisco International Airport
San miguel holdings corp
Sanctifly Ltd
Sapphire DTX
Sarah Klatt Consulting
satcom.guru
SATS Ltd
Saudi Airlines
Saudia Airlines
Saudia Colombo
Savely
Scandinavian Airlines
Scarabee systems & technology
Schiphol Group
SCIS Air Security Corporation
Scoot
Scoot Tigerair Pte Ltd
Scopely
Scott Associates Architects Inc
SDCRAA
SDIBD LTD
Sea Cargo Air Cargo Logistics Inc.
sea milan airports
SEAIR
Semicolon Media
SENER
Sentinel Aviation
Seraph Aviation Group
ServiceTec International Inc.
Shabstec Limited
Sherkane
SHUE ELLIS COMMUNICATIONS
Sichuan Best Travel Business Service Co. Ltd
SICK AG
Siemens
Siemens Logistics Digital Aviation
Sigmaxyz Inc.
Silver State Travel Associates/AHA!
Simple Flying
SimpliFlying
Singapore Airlines
Singapore Cruise Centre Pte Ltd
Singapore Polytechnic
Singapore University of Technology and Design
Singleton PR
Sinyar LLC
Sirena
SITA
SJB
Sky Airline
SKY Perfect JSAT Corpration
Skylight Aviation
SkySquad
SkySquad, Inc
Skyteam
SkyUp
SlimConsult
Smart Airport Systems
SmartSky
Smartvel
Smile Air
Smiths Interconnect
Snowfall Travel
Soft Space
Solidarity Transport Hub
south african airways
Southwest Airlines
Spafax
Spedap Airport Design
speedcast
Spicejet
Spirit Airlines
Springthorpe online psychic & Springthorpe mbH
SRG Consulting
Srii Jets
SriLankan Airlines
ST Engineering Aerospace
Star Alliance
Star Flyer Inc.
Starburst Aerospace
STARFLYER INC.
STAVSETH PAVIMENTOS & SEÑALIZACION
Stelera Tours and Travel Services Company
Stellar Entertainment
Stellar Group Pty Ltd
Stic Travels
Stobart Air
Storm Communications
Summa Airports
Summit Aviation Consulting
SunExpress
Sunriva Management Sdn Bhd
Surbana Jurong Consultants Pte Ltd
Sustainable Computers Ltd.
SUTD
Swedavia Airports
Swissport Asia Pacific
Swissport International
Swoop
SWS Certification
Sydney Airport
Sygnius Labs
SYNECT, LLC
Syphax Airlines
Tallink Duty Free AS
Tap Air Portugal
Tarmac Technologies
Tarom s.a.
TASTY TRAVELER
Tata Consultancy Services
Tata SIA Airlines Ltd
TAV Airports / Havas
TAV Technologies
TCS
TechFlow, Inc.
Tela Vuota
TelcoSale
Telefónica
Telekom Deutschland GmbH
Teleport
Teleport Commerce India Pvt Ltd
Telesat
Telos Alliance
Temasek Polytechnic
Teradata
Terry Steiner International
TEXAS A AND M UNIVERSITY
Thai Airways International Public Company Limited
THALES
Thales InFlyt Experience
The Angelus Corporation
The Atlanta Journal-Constitution
The Boeing Company
The Bombay flying club
The Calgary Airport Authority
The Commons Project
The Moodie Davitt Report
The Ohio State University
The Port Authority of NY & NKJ
The Practical Nomad
The Salter Group
The travel corporation's
TheDesignAir
Therabody
Three55
Thrive Partners LLC
Thrust Financial Group
THS Creative
Ticket Jones
Tiga Ribu PT
TIK Systems (Thailand) Co., Ltd.
Times Strategic Solutions Limited
TMP & S
To70 Aviation
Todaily
Tokyo International Air Terminal Corporation
Torvag Corporation
Toshiba Digital Solutions Corporation
Touch Inflight Solutions
TOWER COld Chain Sollutions
TRA
Trans Maldivian Airways
transavia
Transavia Airlines CV
Transcend Information, Inc
Transmaldivian Airways
Transom handling
Transportation Security Administration (TSA)
Travel Horns
Travel Radar
Travel Technology Consultancy Services LTD
Travel Weekly
Travelmustchange
TravelPerk
Travelport
TRAVIZORY
TRAVRAYS Travels LLC
trendworks
TRG Concessions
Trip
TripStreak Holdings
TroyAvı Ltd
TrustaBit
Truth Media Entertainment
T-Systems
TTakeoff
TTG
TU Berlin
TU Delft
Tucana Engineering
Tucana Solutions, LLC
TUI
TUIfly
Turismo Team
Turkish airlines
Turkish Cargo
U.S. Customs and Border Protection
UATP
Uber
UCHU Group Limited
UiTM Shah Alam, Selangor
UKCAA
ukraine internatinoal airliens
UMD
UMT
UnDelay
Unilever
Union of Canadian Transportation Employees
Unisys
United Airlines
Universal Pictures Home Entertainment
University of Latvia
University of Limerick
USG
uTalk
Utapao Airport Authority
V.X Consulting
Value Alliance
ValueLabs
Vancouver Airport Authority
Vanderlande
Vanderlande Industries
Vantage Airport Group
Vebego Airport Services Belgium
VENUSGEO SOLUTIONS LLP
Verona Airport
Versilia Solutions
Viasat
VIATEC
Victoria Airport Authority
Vilnius Tech
Vinci Airport
Vinnytsia International Airport
VIP CORPORATE TRAVEL & TOURS SDN BHD
Virgin Atlantic
Virgin Australia
Virgin Hyperloop One
Virgin Voyages
Vision Xpertize Pte Ltd
VISION-BOX
VISXA
vit bhopal
Viva Aerobus
VK Innovation Labs
Vnukovo International Airport
Volaris
Volotea
Von Eicken Asia Pacific Pte. Ltd.
VVIP Travel
W
Walkers Shortbread
Wall Street Journal
Walt Disney Pictures
Wamco Inc.
Wamos Air
Warner Bros
Warsaw/Modlin Airport
Wavestream Corporation
WCT Group
WebSafe
Wego com
Wellington International Airport Ltd
WESSCO International
West Entertainment
Western Sydney Airport
WestJet
Wibdi Aviation Company
Wildebeest
Williams Advanced Engineering
Winking Dragon Promotions
Winnipeg Airports Authority
Wizz Air
Wolf design Ltd
Worksite Labs
World YMCA
World2Fly
WorldReach
WSP
WTTC
Wunderman Thompson
www.embross.com
www.onda.ma
www.sita.aero
XEBIA
Xiaxiang
Yankee Foxtrot, Inc.
Yates & Partners
Yes we found
Zafire Aviation Solutions
Zuniga Zuniga LLC
Zurich Brasil
Industry messages of support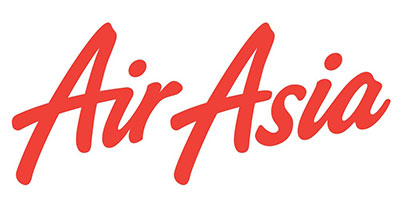 The team at FTE APEX, staying true to their beliefs of bringing the aviation industry together at scale, connecting the ecosystem with smart, exciting and creative methods of engagement, have not stood still. I believe they are creating a truly unique opportunity for suppliers, airlines, airports, solution providers, product developers and manufacturers, by embracing and adapting key technology developments, which will spur new thinking and many more creative approaches to how we can all experience products and services in our new contactless world. So come on, join the new world of distanced, but connected, engaging experiences through the FTE APEX Virtual Expo.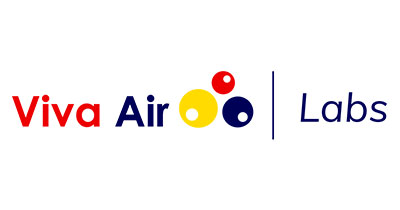 "This industry needs a major virtual trade show this year while it cannot meet in person and FTE is exactly the right organisation to be delivering it this December. I look forward to being involved, and to all the engagement and announcements I know that FTE APEX Virtual Expo will generate."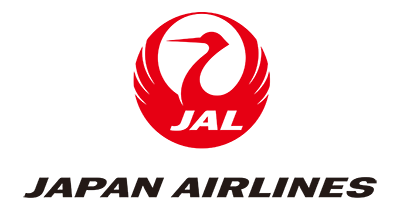 "The recent FTE APEX virtual events have been extremely helpful for the airline ecosystems to share information, to cope with the Corona situation, and to prepare for the new normal. Taking that premise to the next level with the FTE APEX Virtual Expo is exciting indeed and the Japan Airlines team look forward to being involved".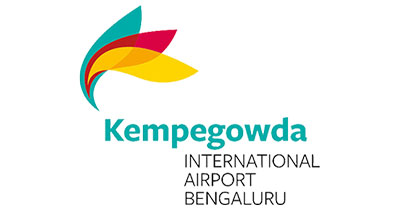 "More than ever at a time like this, the industry needs to come together to collaborate and find ways of working that can facilitate new revenue streams and efficiencies. I strongly encouraged the FTE Team to pursue its virtual strategy because very few air transport stakeholders can travel to conventions this year, but we still need to engage. I think FTE APEX Virtual Expo will draw a huge crowd and become one of the most important initiatives in FTE's 15-year existence."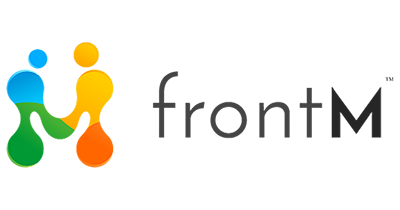 FrontM participated in the recent FTE APEX Ancillary Virtual Event. Throughout the whole lifecycle – before, during and after the event – the FTE team were professional, friendly and focused on helping our participation be as successful as possible. Since our pitch slot, we have had great conversations with a number of prospects and other attendees, which we wouldn't necessarily have been able to have without FTE. Highly recommended!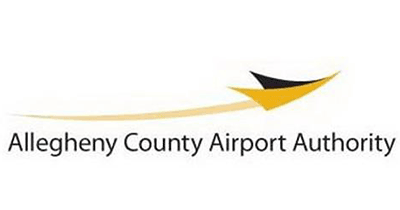 FTE and APEX did a great job delivering timely content to a broad global audience through their recent webinars, in one of which I was proud to participate. I am really looking forward to the FTE APEX Virtual Expo this December. Given the current situation with the pandemic, this is a creative way to offer all industry stakeholders the chance to come together to talk, to listen, to learn and to engage in ways that will advance our common causes.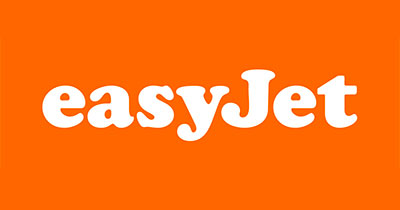 "The FTE APEX team have done a brilliant job with their virtual pivot, and I really enjoyed being part of their recent Ancillary webinar. The FTE APEX Virtual Expo looks like a great logical next step, and I am sure it will deliver a lot of value to all involved."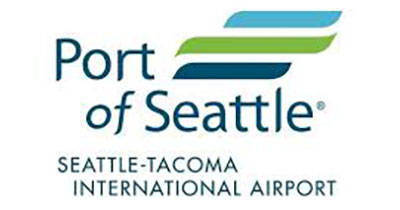 "We are in a new normal everywhere. SEA will be sharing new ideas and approaches to help overcome the challenges created by COVID-19 at the FTE APEX Virtual Expo. We will be looking forward to hearing others share their experiences, and learn from each other. "
We are incredibly excited to host this truly dynamic and global virtual event, and we are looking forward to offering much more than straightforward webinars, which have become commonplace in recent months. The industry wants more than that now and FTE APEX Virtual Expo will provide the sector with a large-scale digital trade show that will creatively offer real engagement, networking and business development opportunities for everyone involved.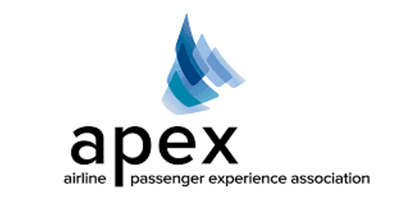 FTE APEX Virtual Expo will act as a beacon for our industry's recovery and bring global stakeholders together en masse to inspire one another. Our stakeholders want to connect and engage to share ideas, propositions, visions and learnings. This announcement also marks another important milestone in the integration efforts between APEX and FTE. Our ambition is to deliver a unified approach and increase the value the association provides to the entire air transport industry, both in the air and on the ground.
FTE APEX VIRTUAL EXPO 2021
Future Travel Experience (FTE) and the Airline Passenger Experience Association (APEX) will jointly host the industry trade show with the widest global attendance in 2021, FTE APEX Virtual Expo. Through a diverse exhibition showcasing the industry's most forward thinking vendors and all-encompassing conference sessions, Virtual Expo will deliver a wealth of networking opportunities and inspiration across the most pertinent topics – from transforming the travel experience through digital health passports and automation at the airport, through to enhancing the onboard experience through inflight entertainment and connectivity, interiors, service and catering, hospitality and retail.