FTE and APEX events uniquely attract stakeholders representing every element of the end-to-end air travel journey. You can expect to meet airlines, airports, vendors, startups, OEMs, government agencies, destination partners and various other travel industry players.
The following organisations registered to attend the recent FTE APEX Virtual Events and Webinars:
Airports and Airlines
---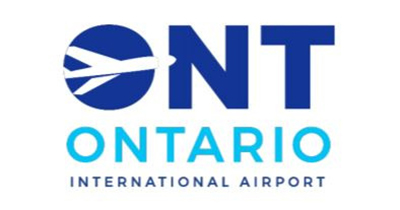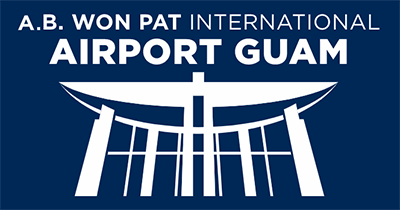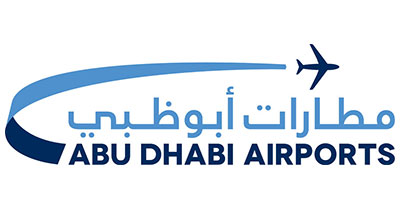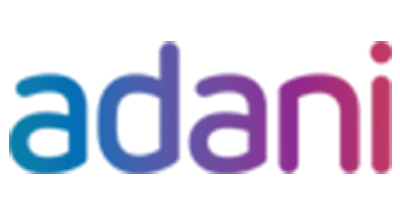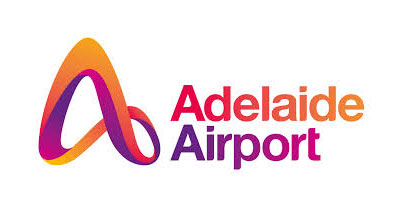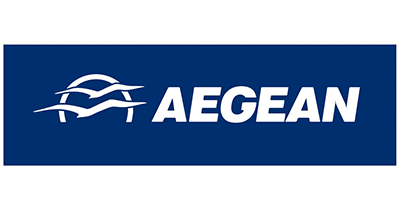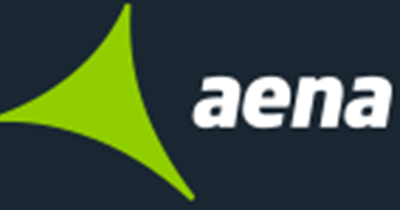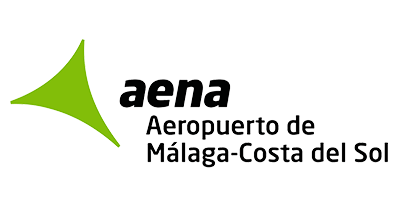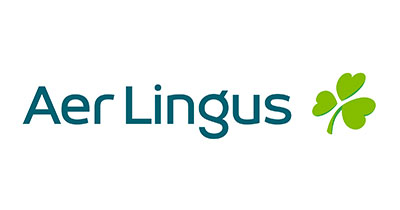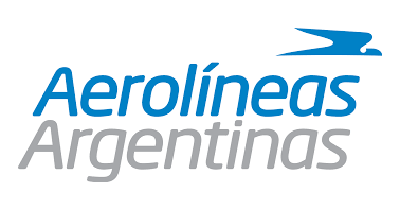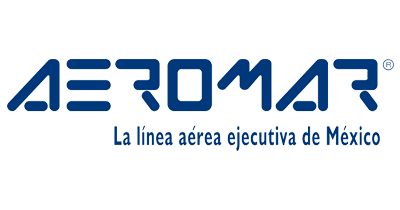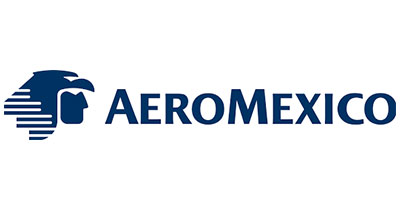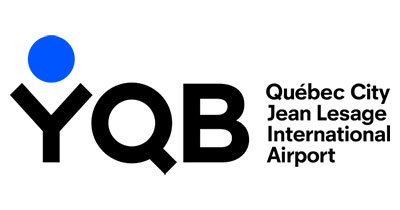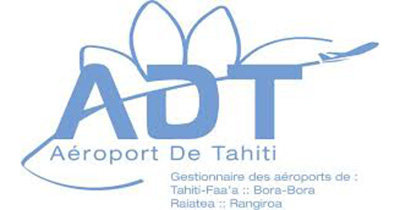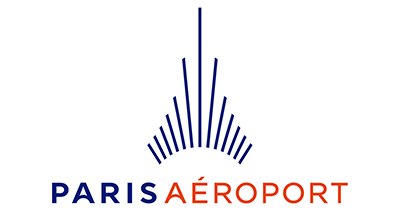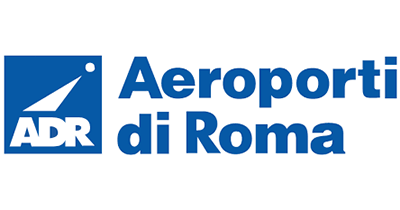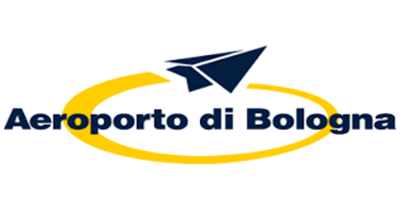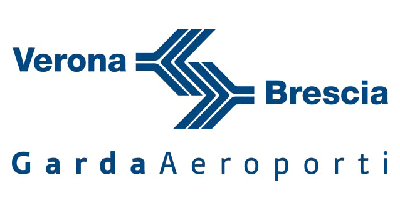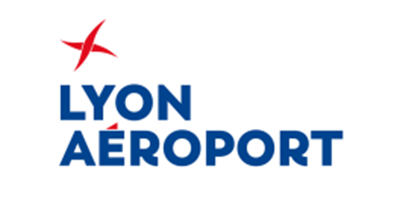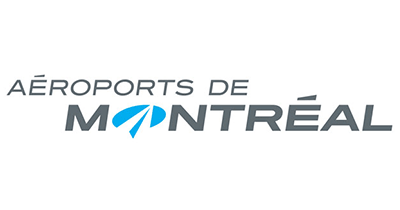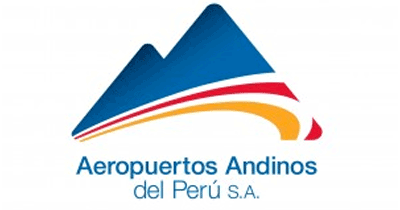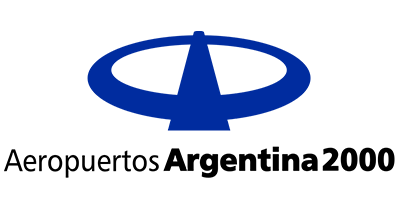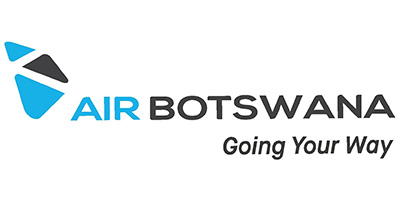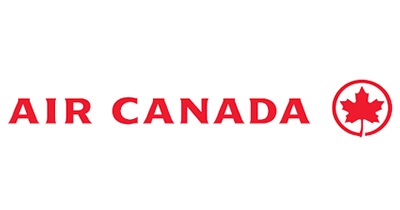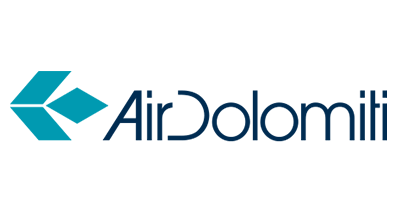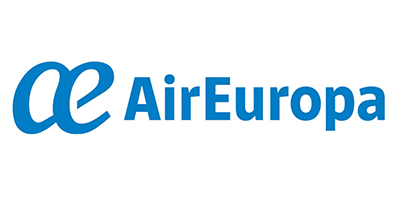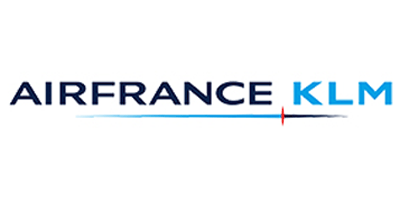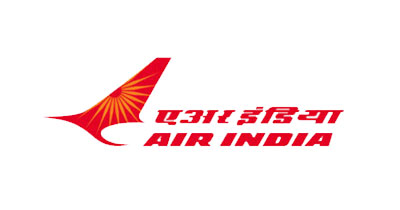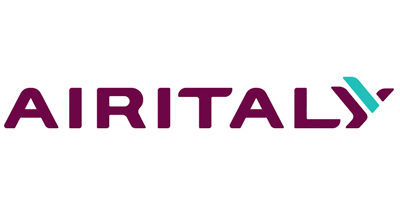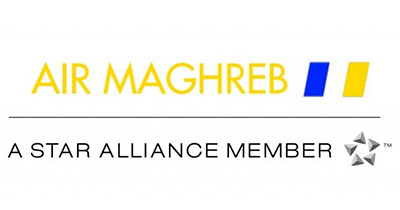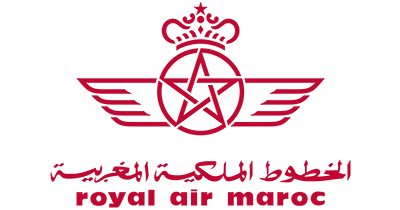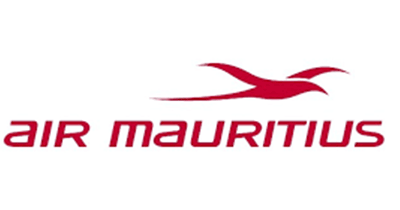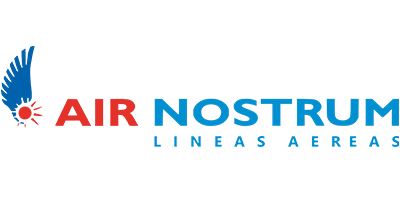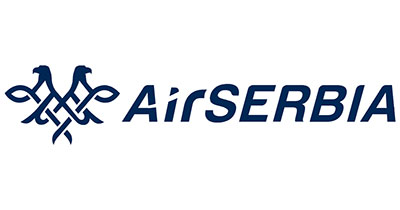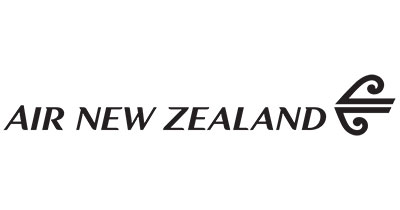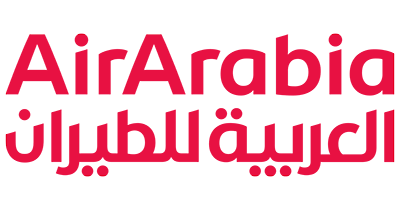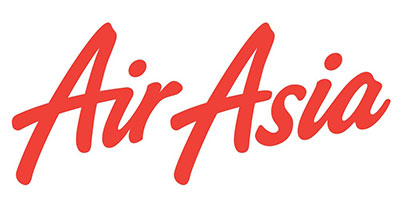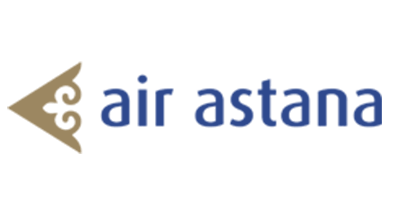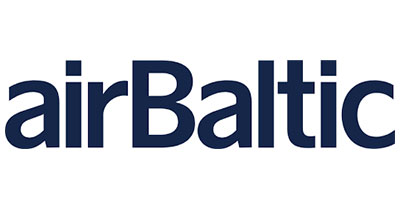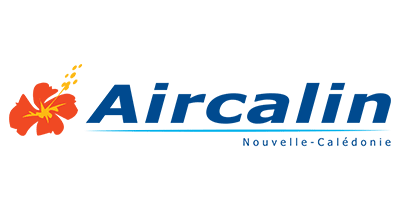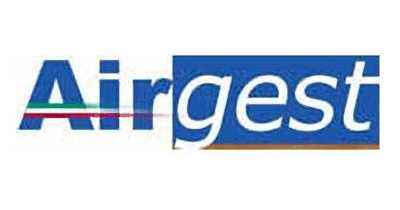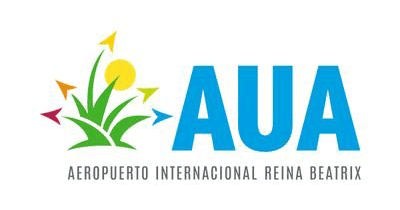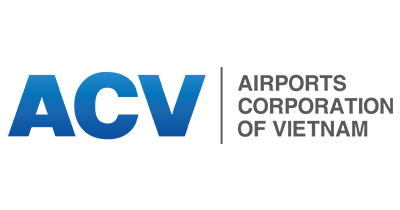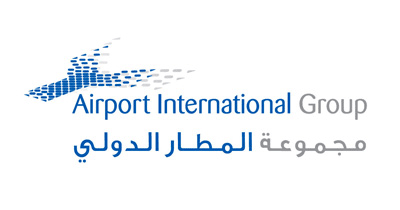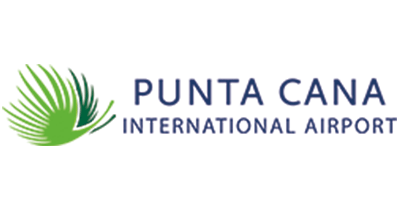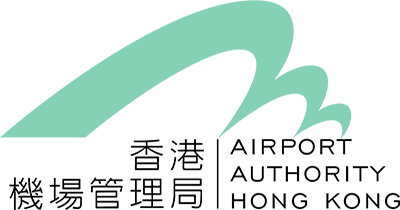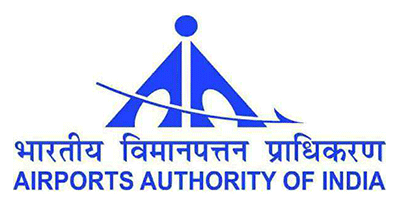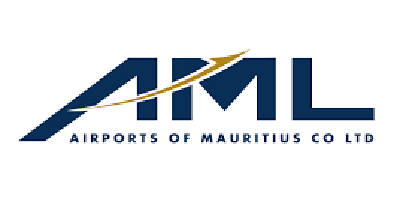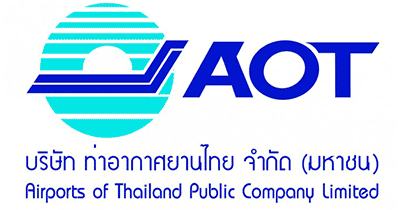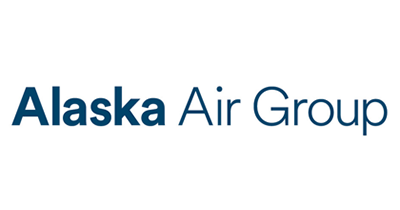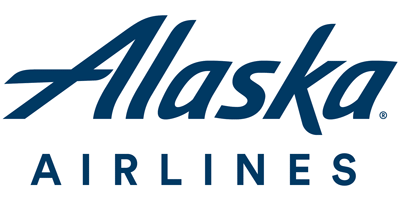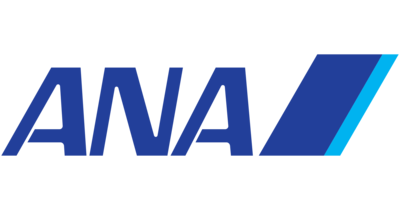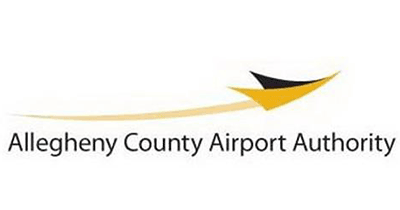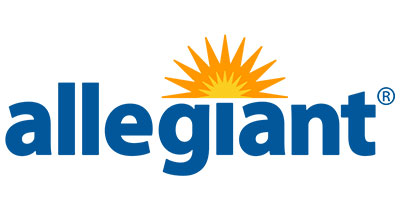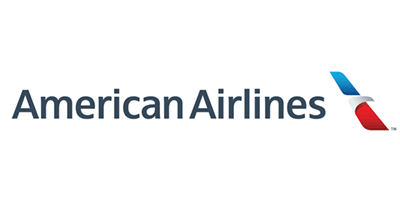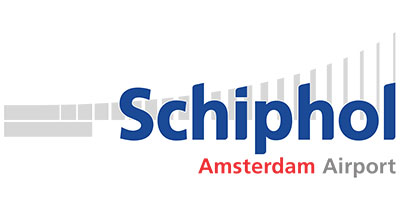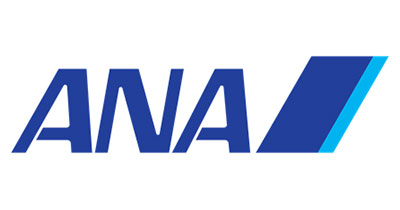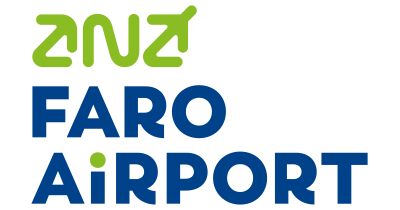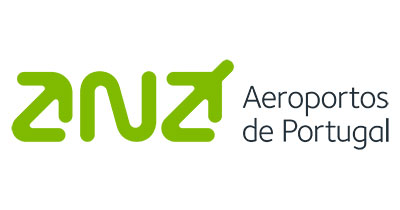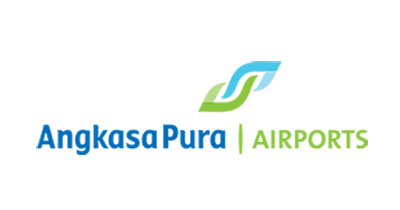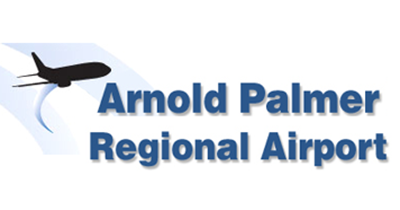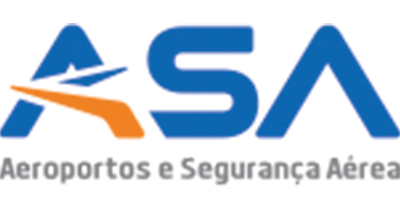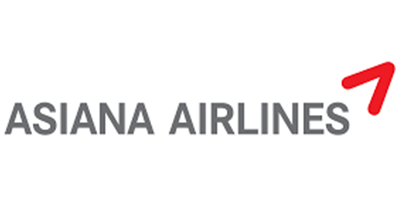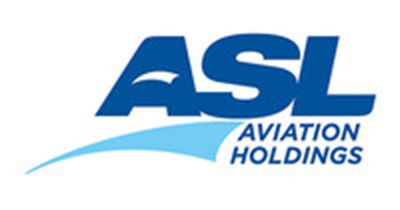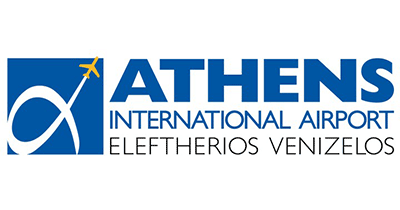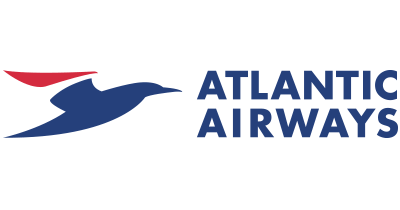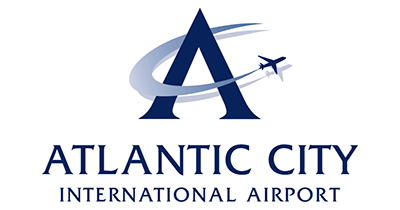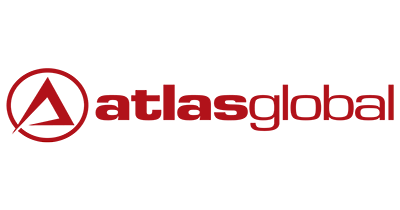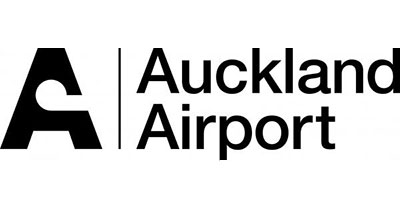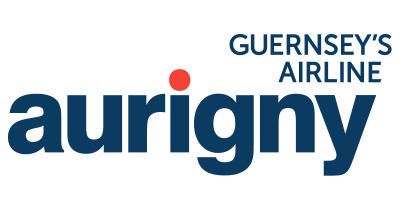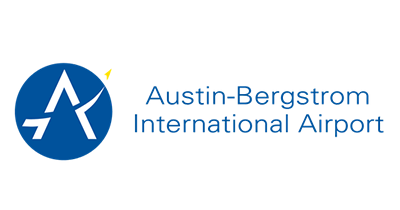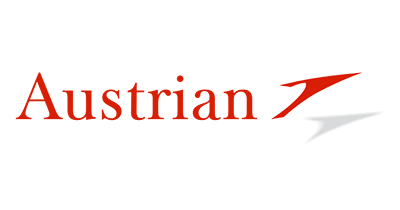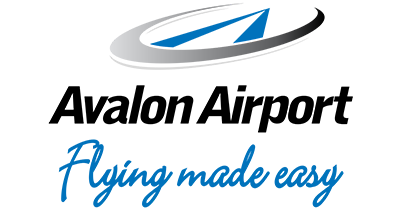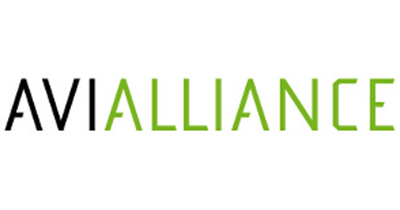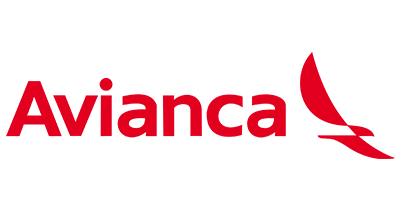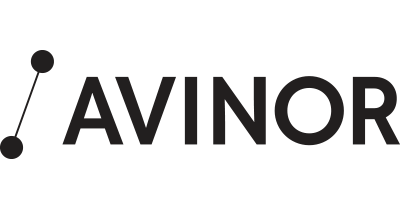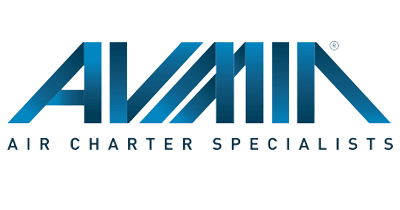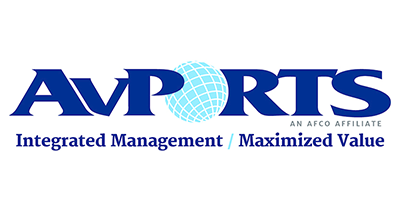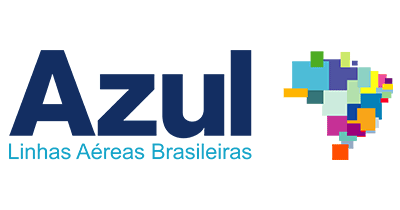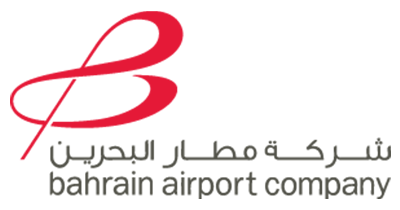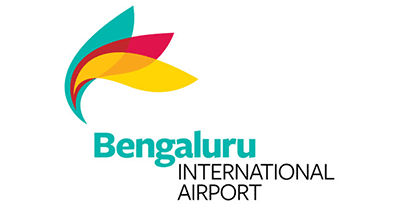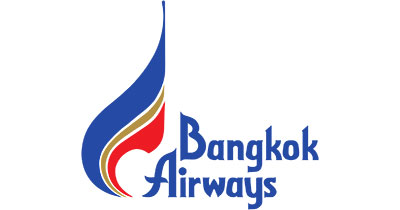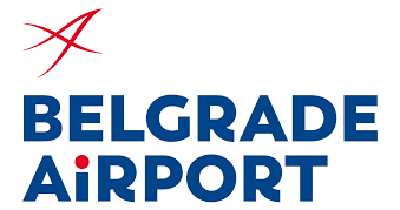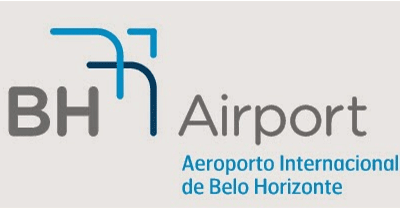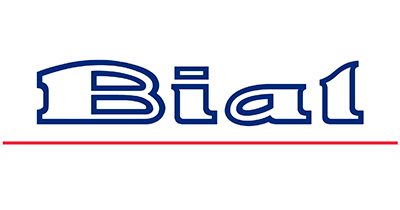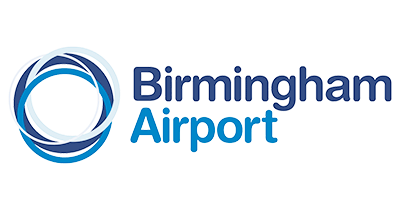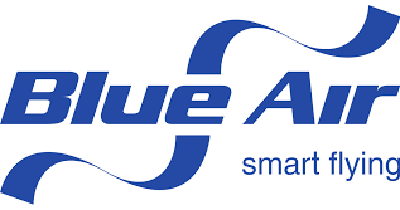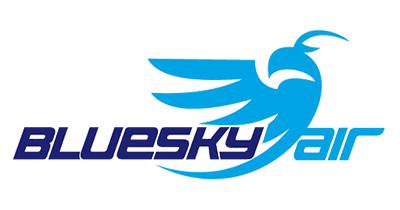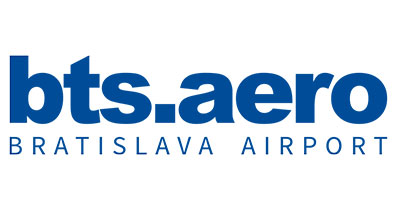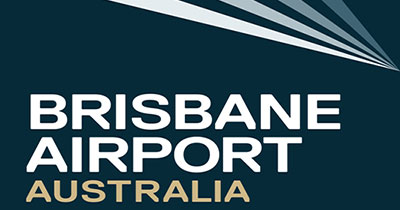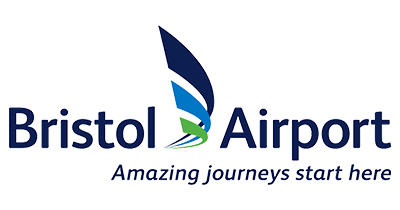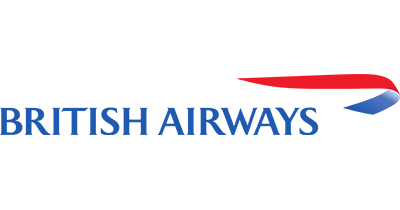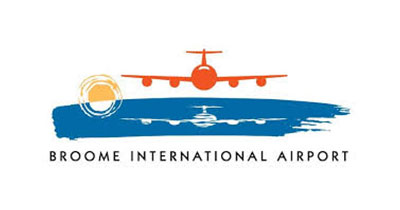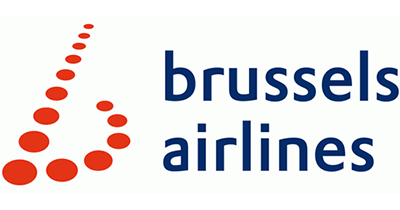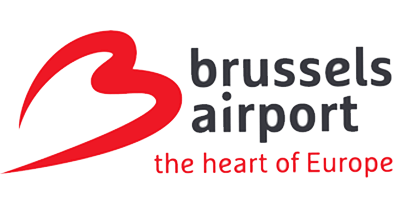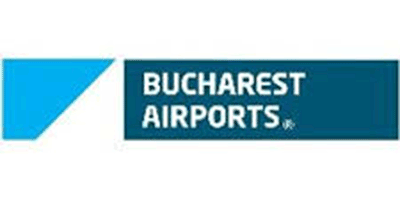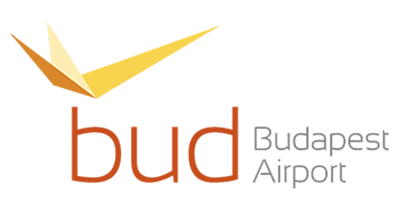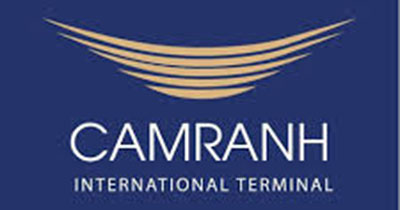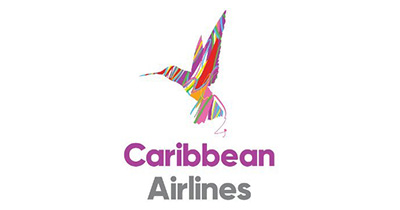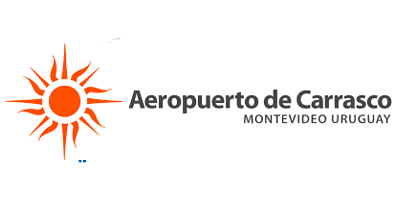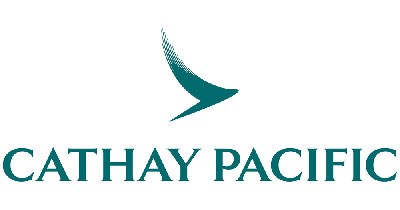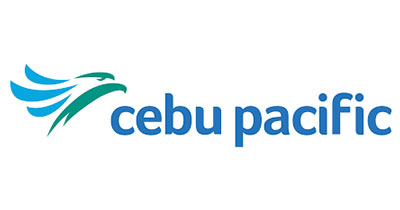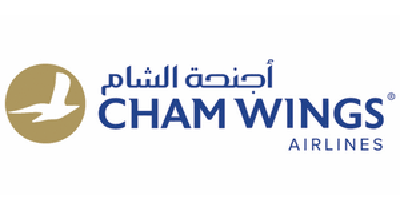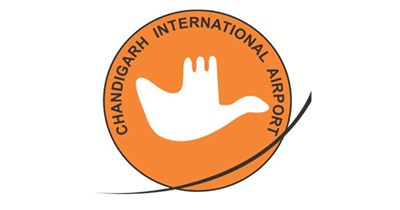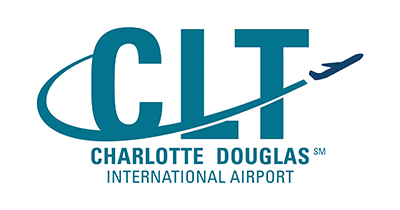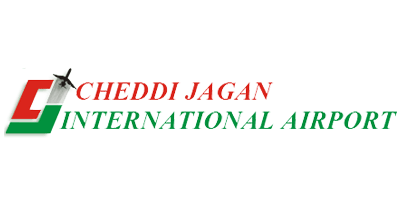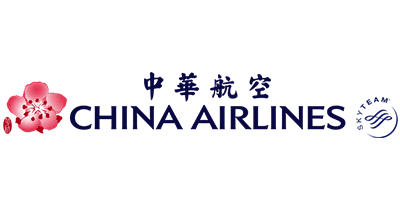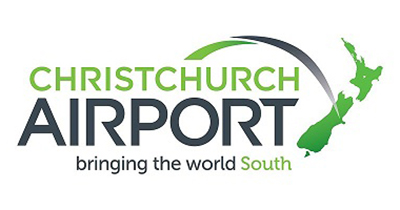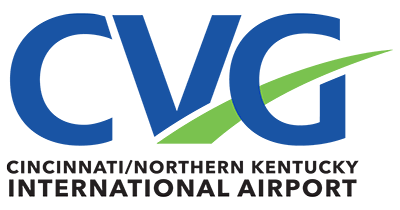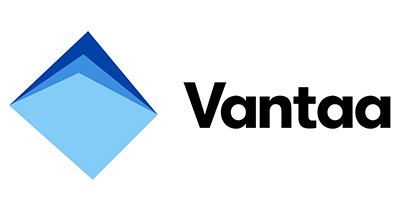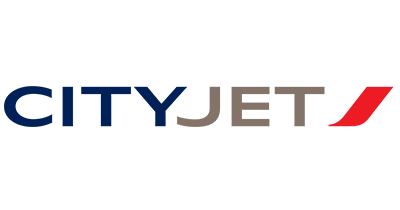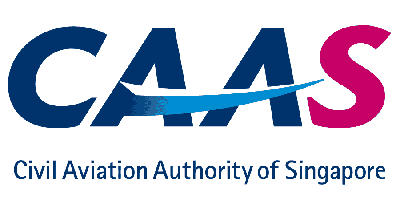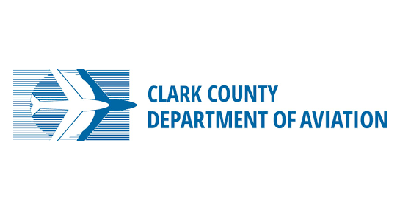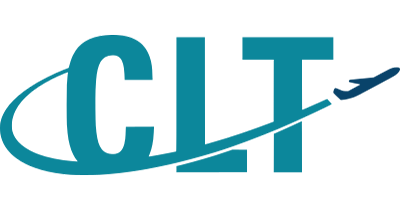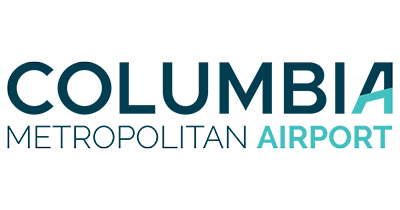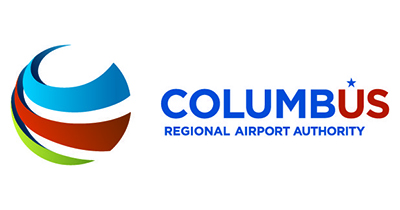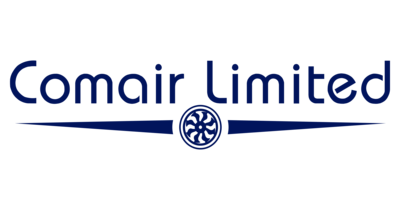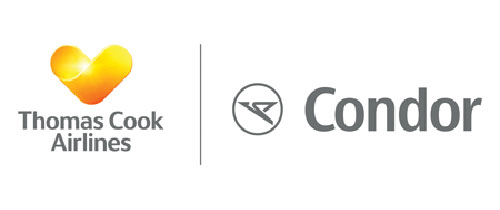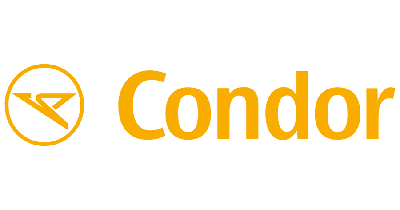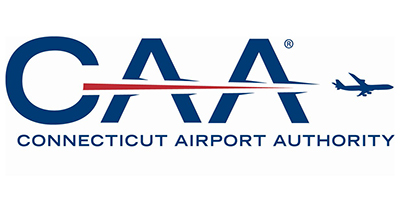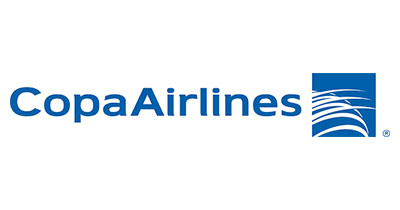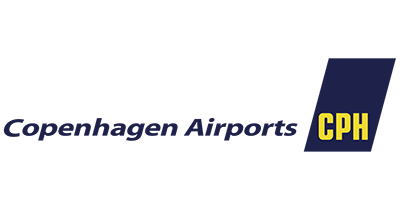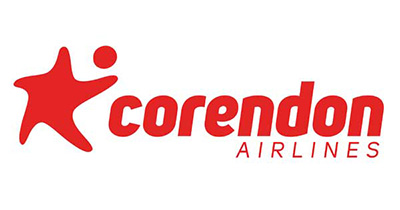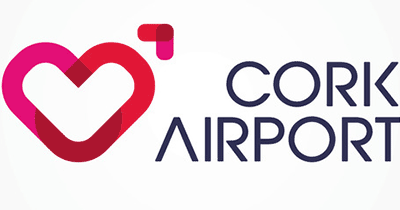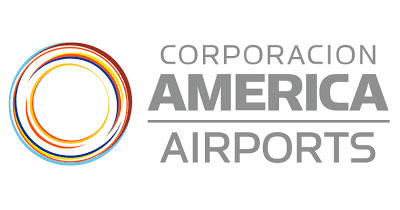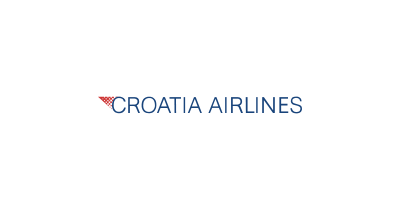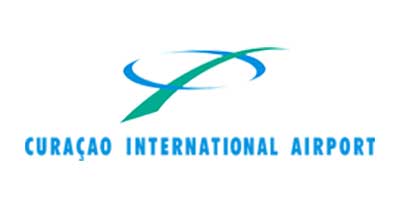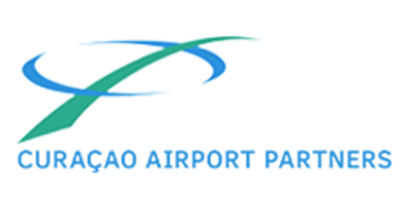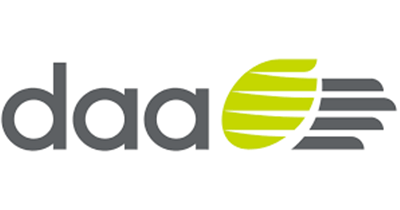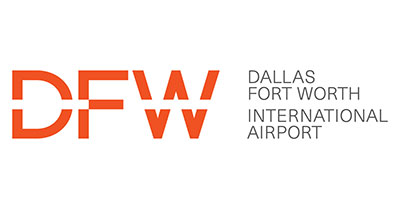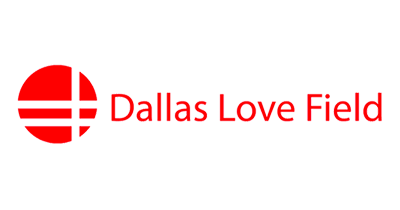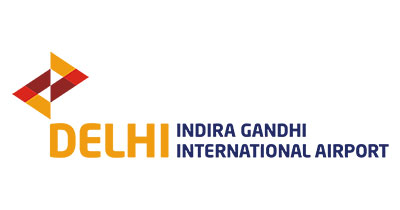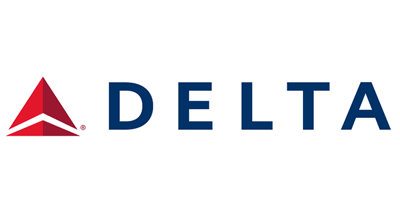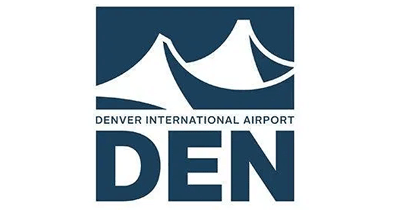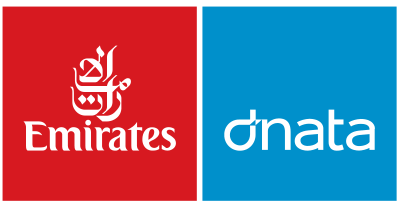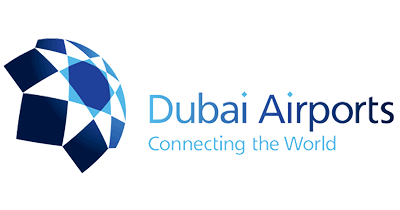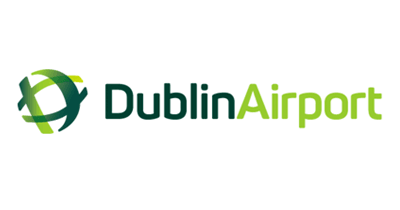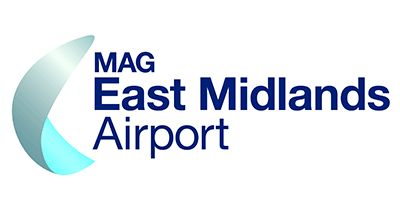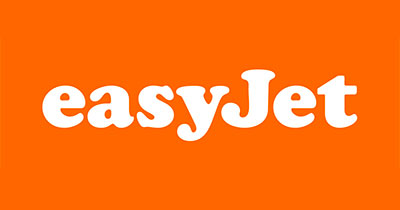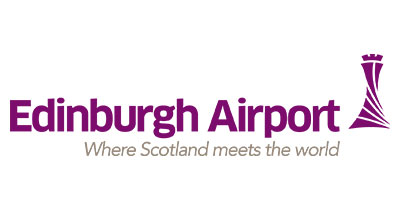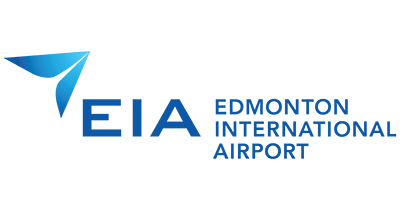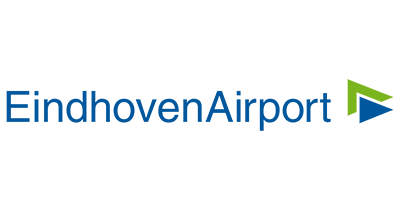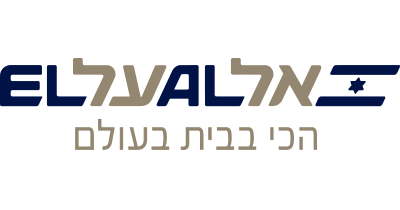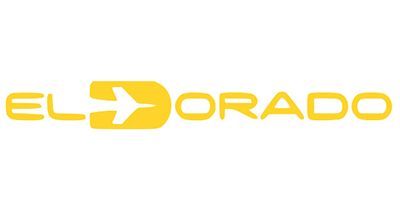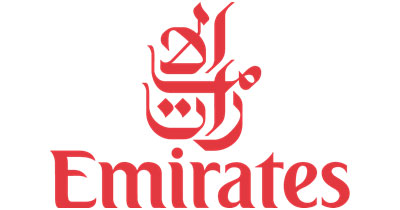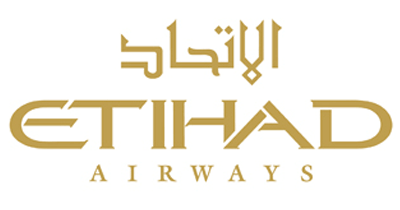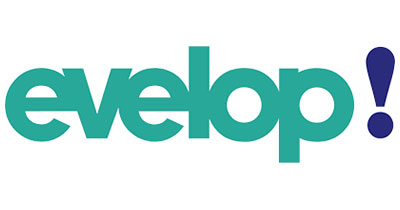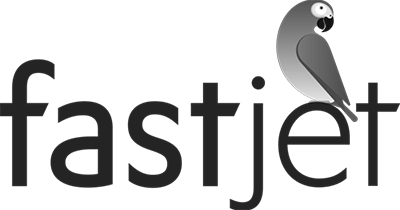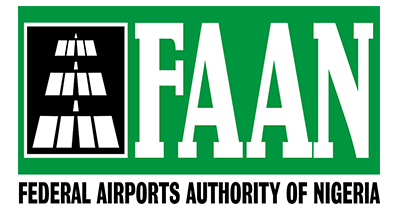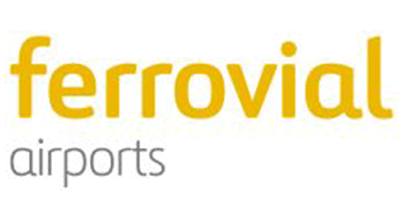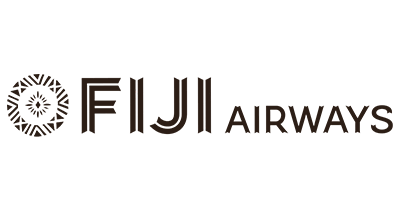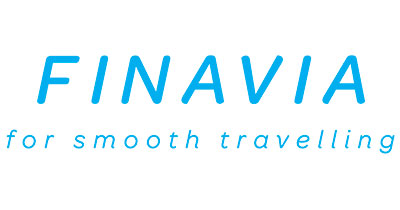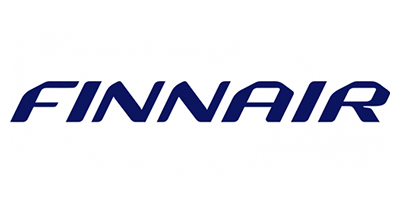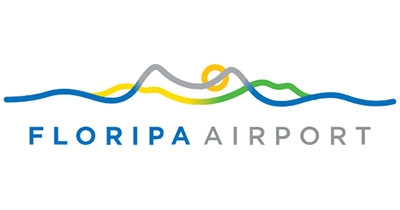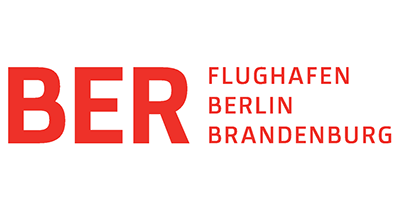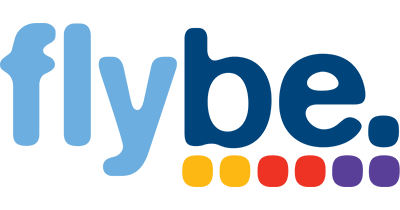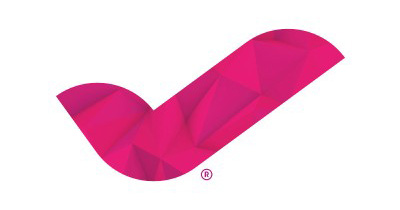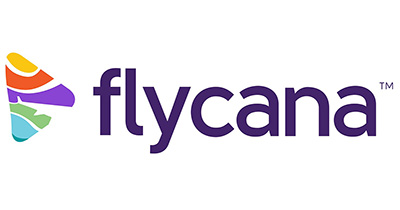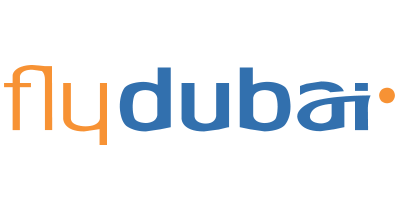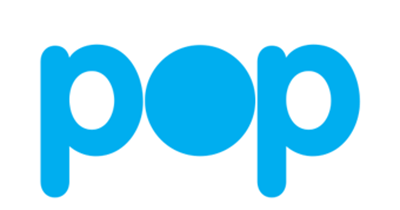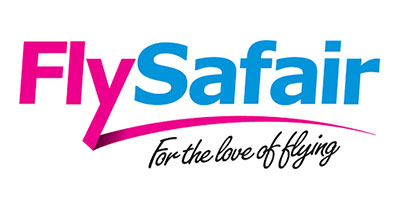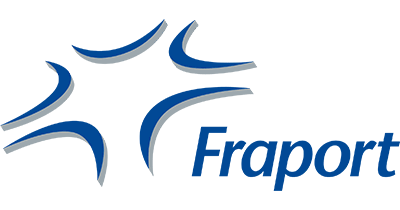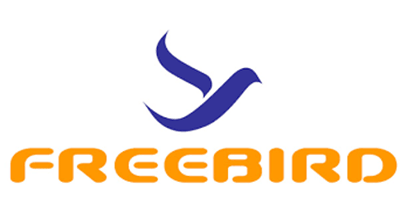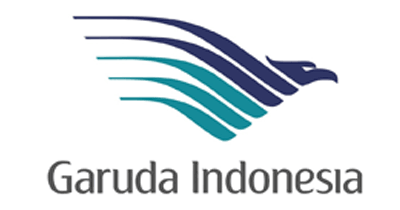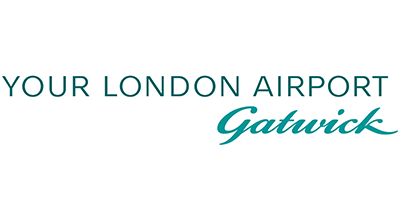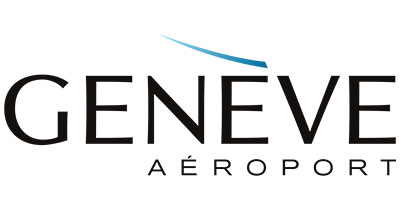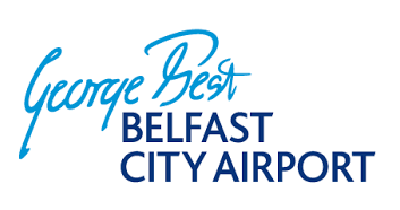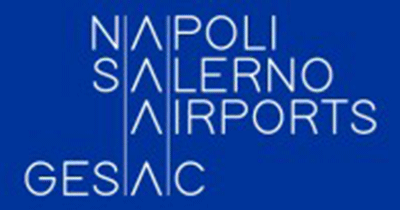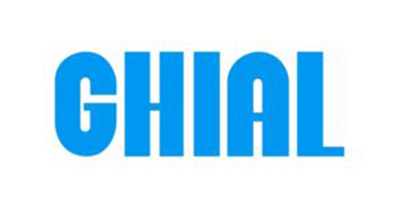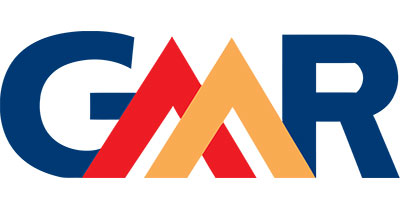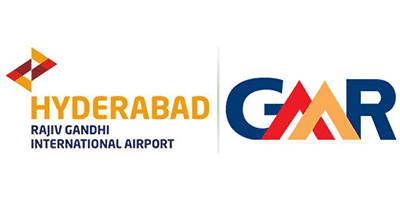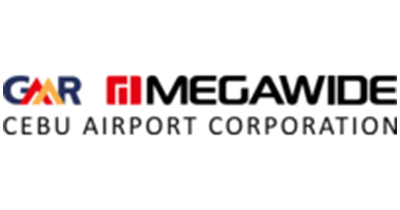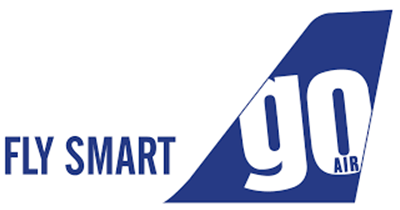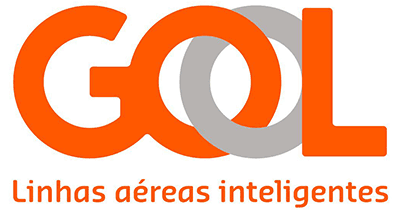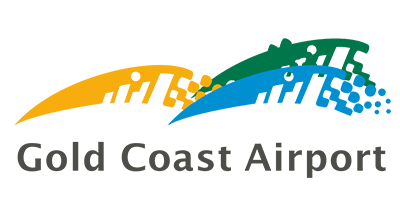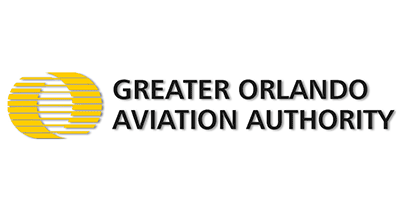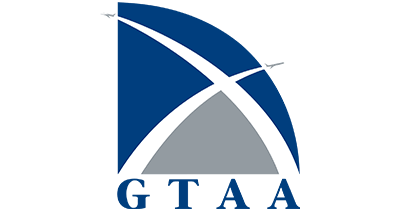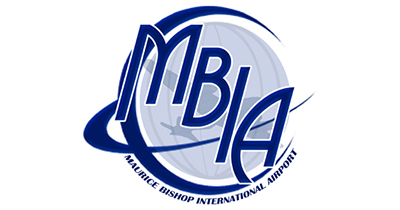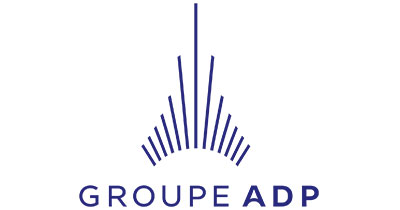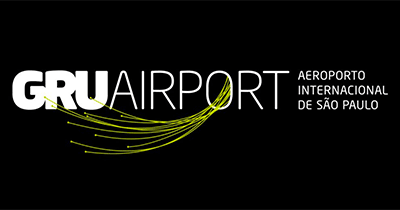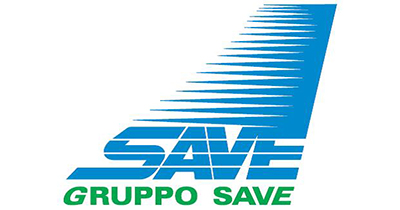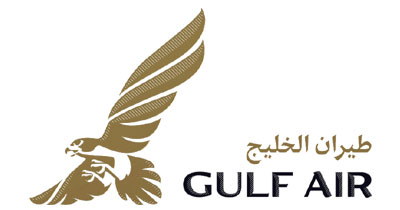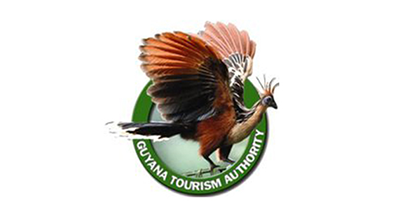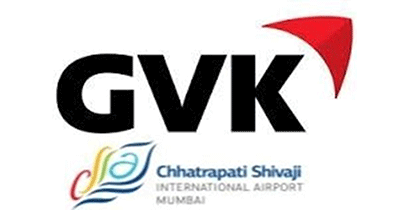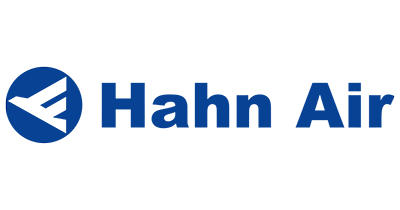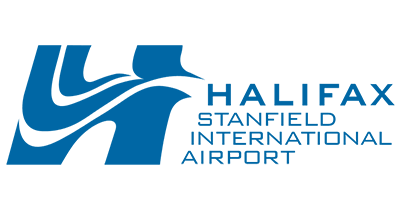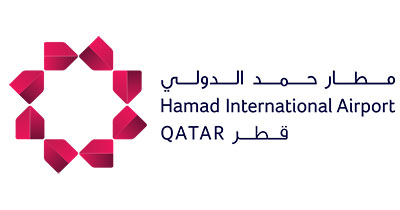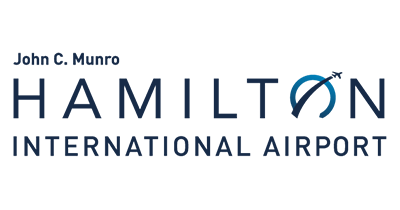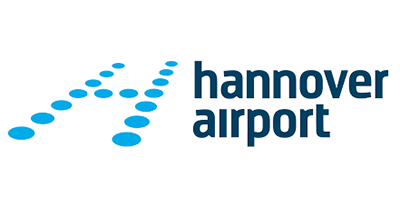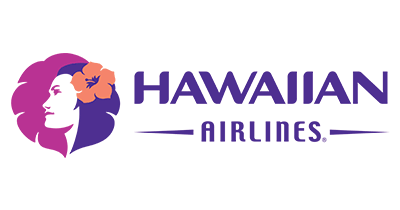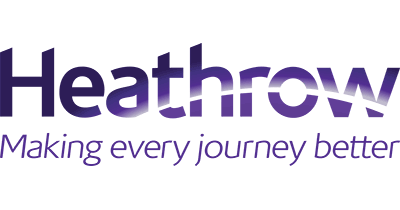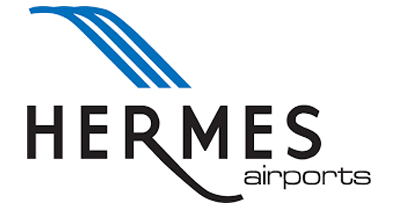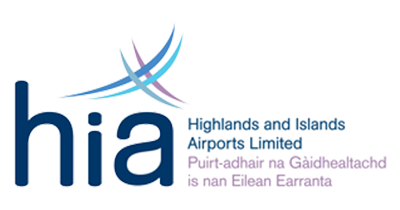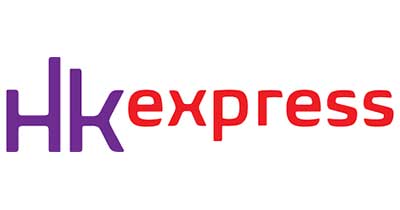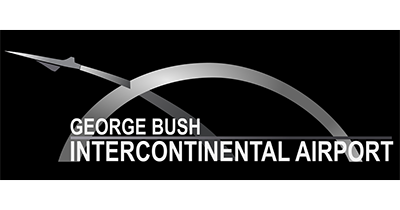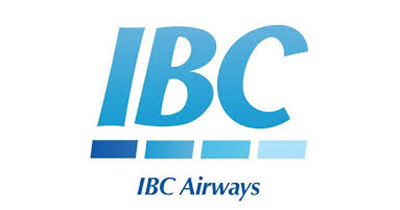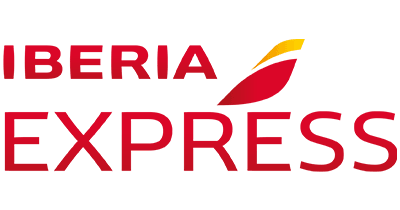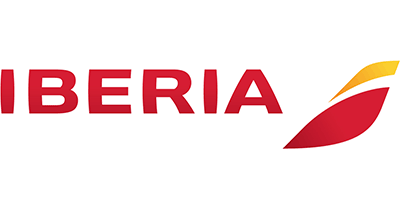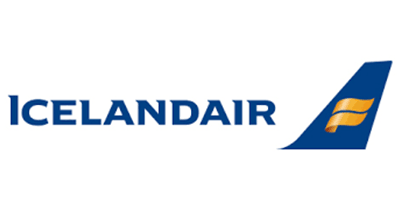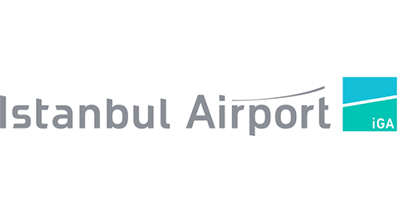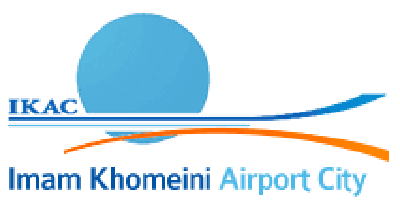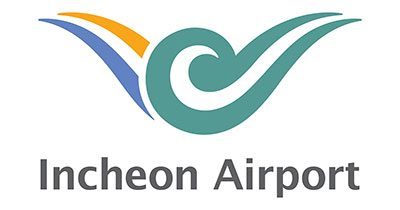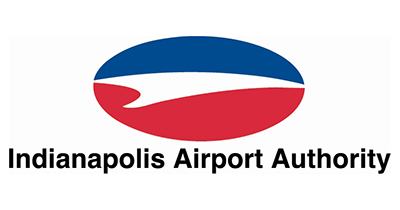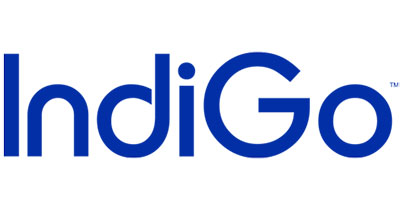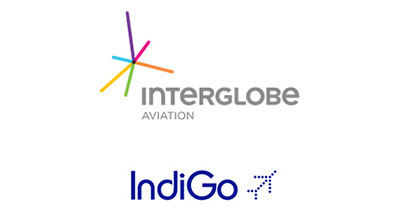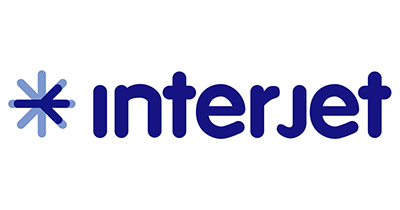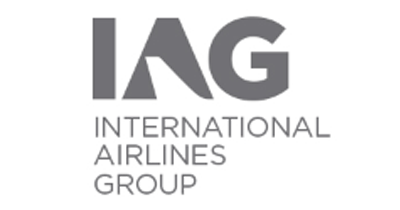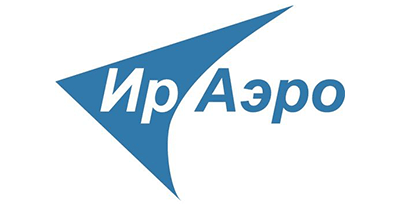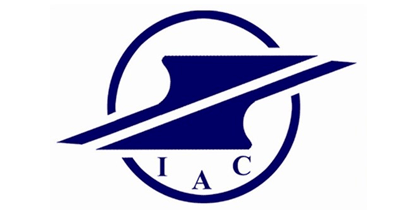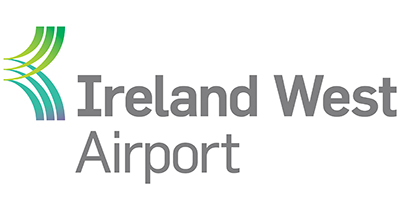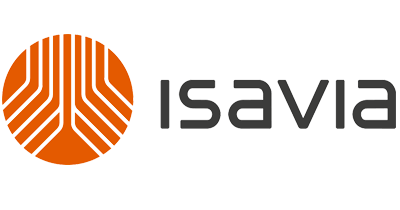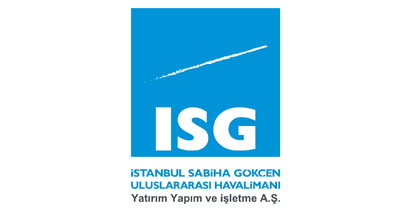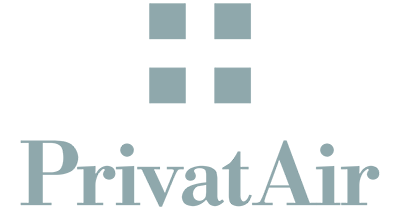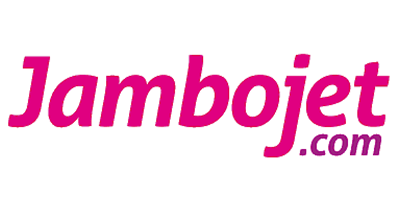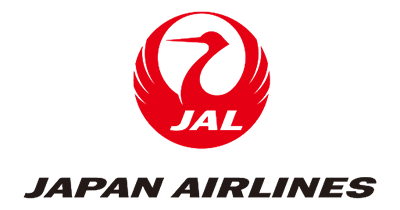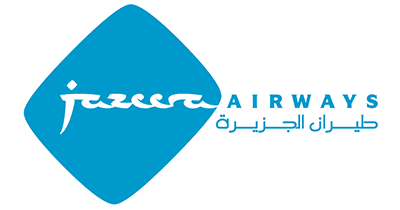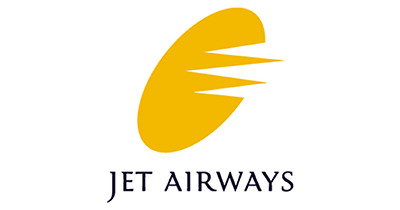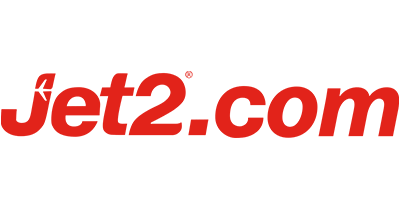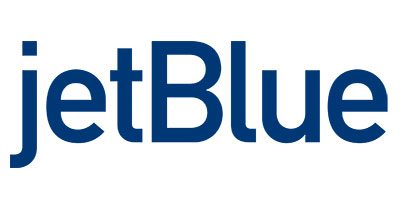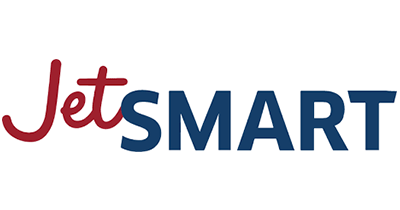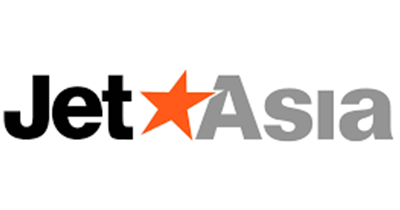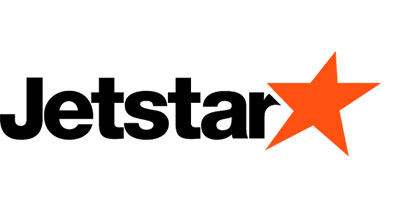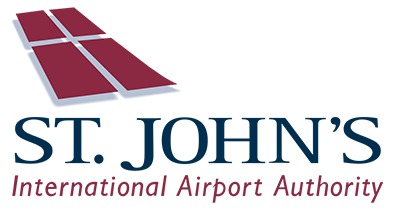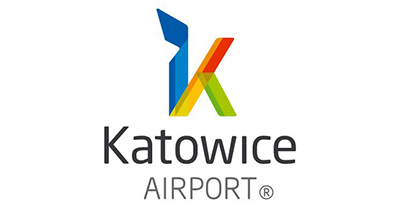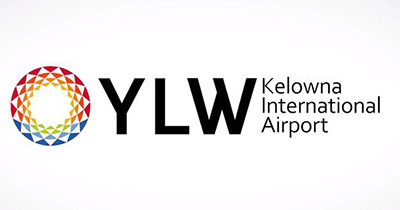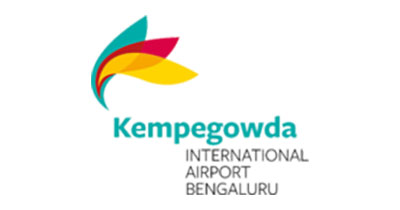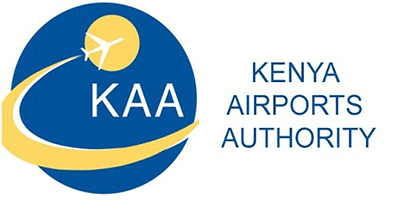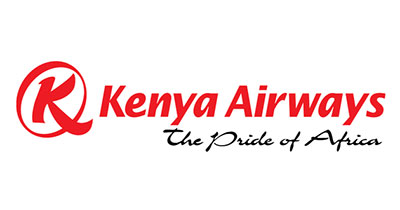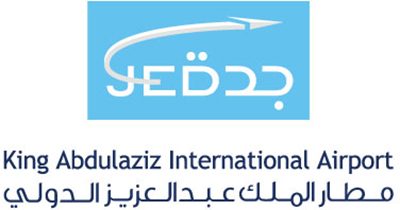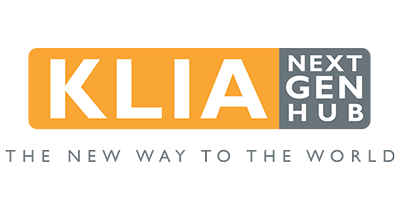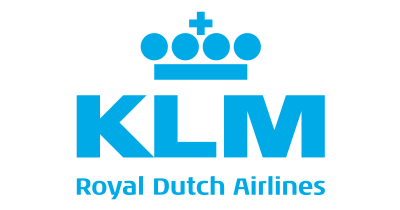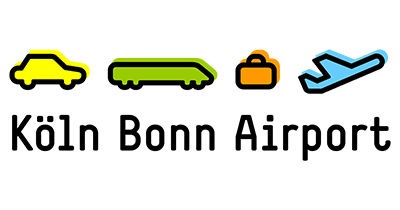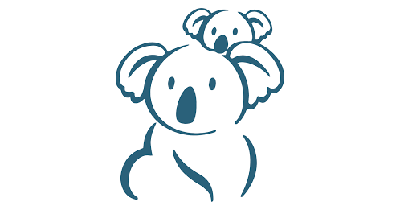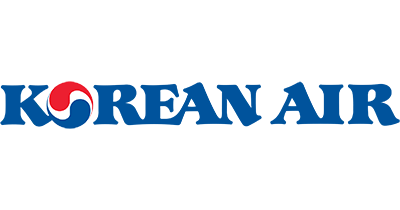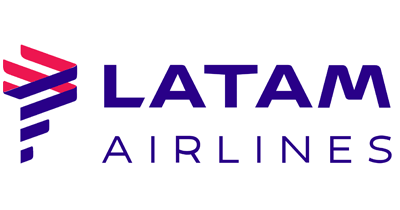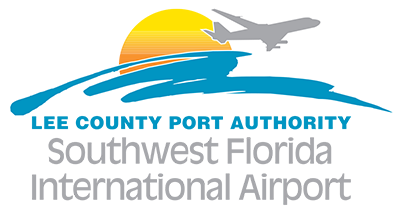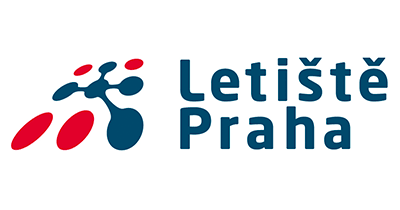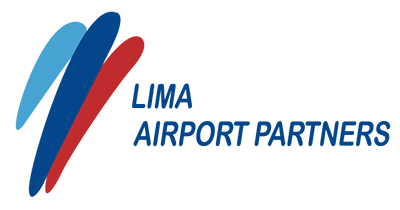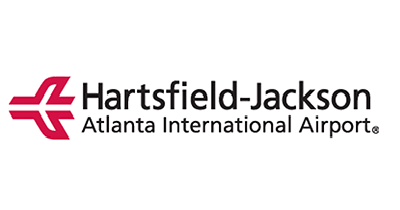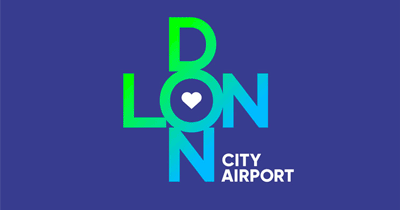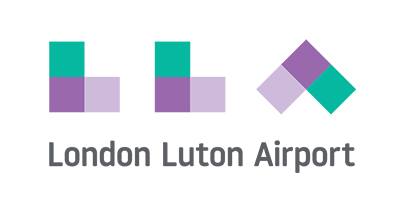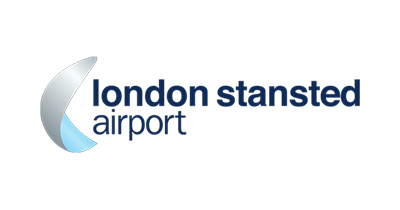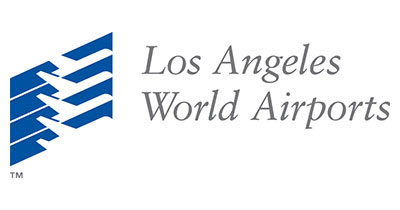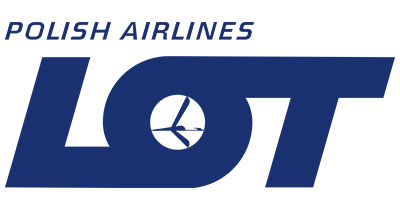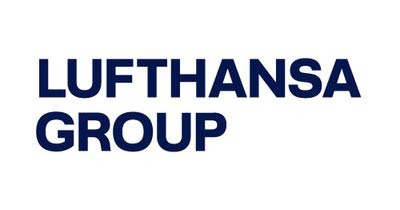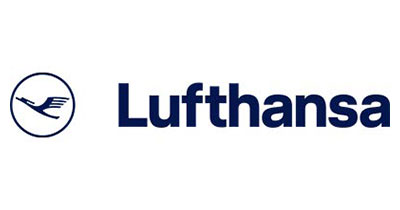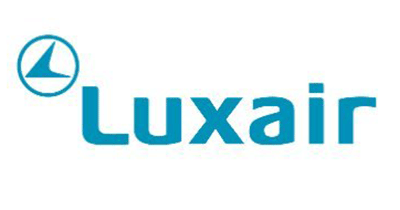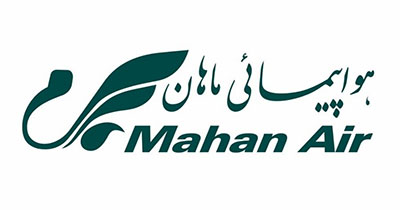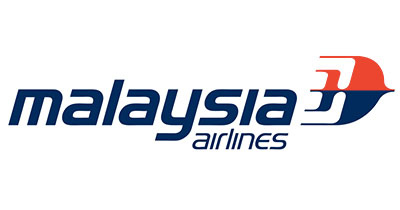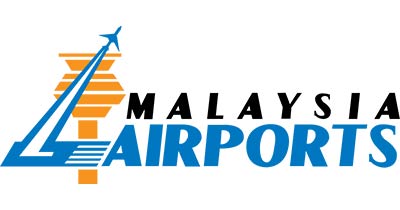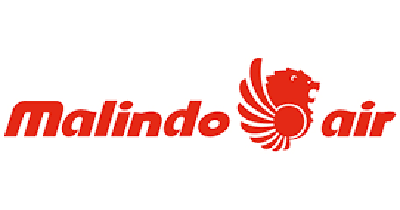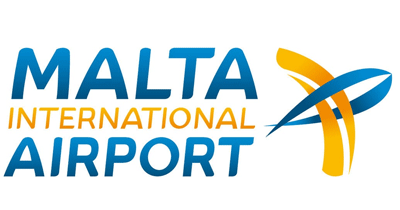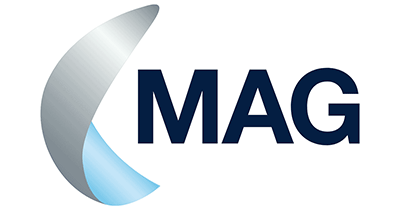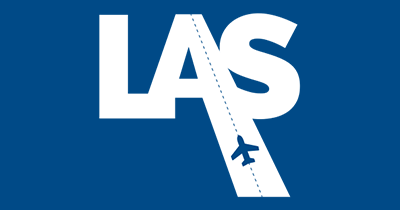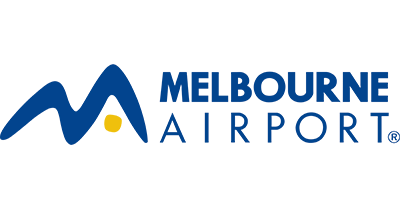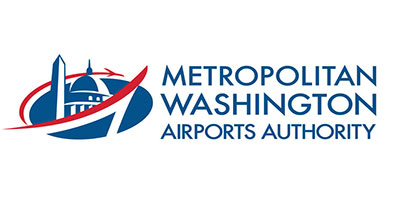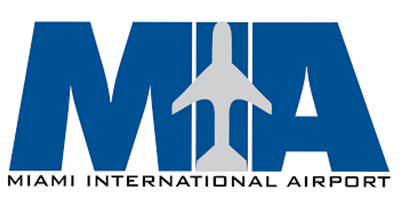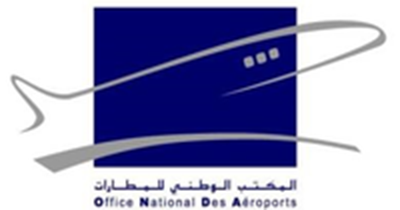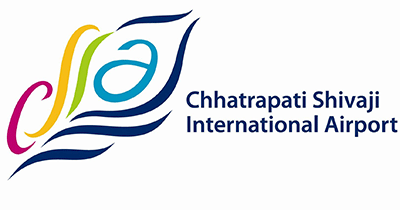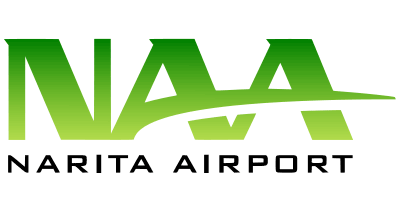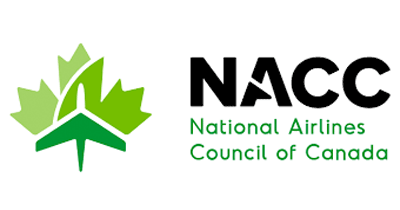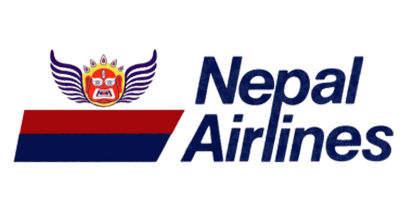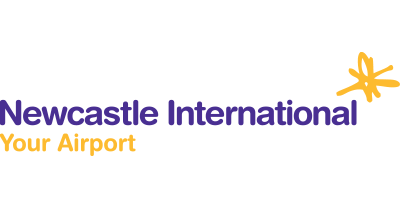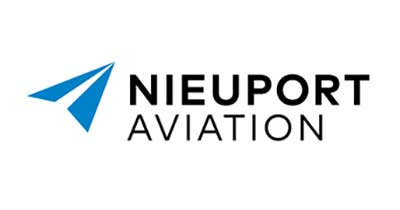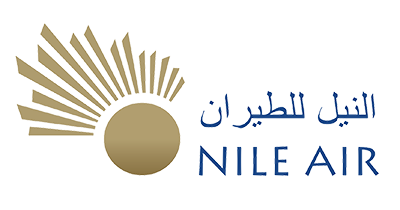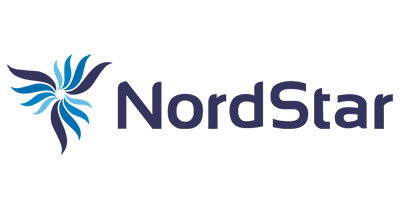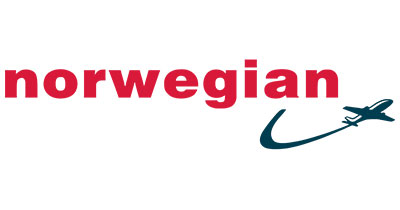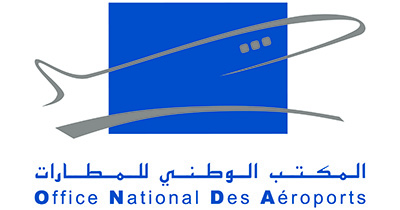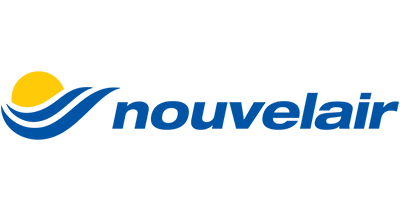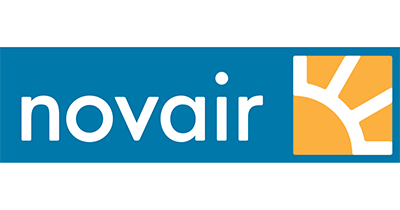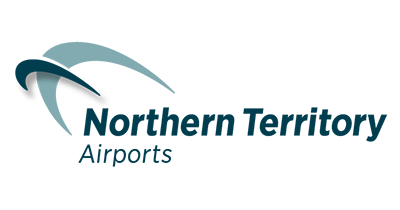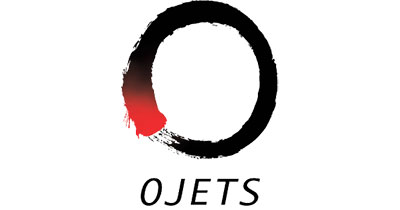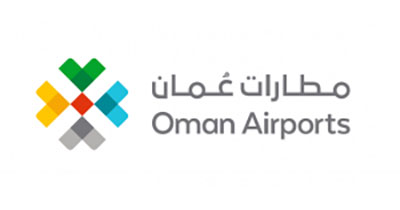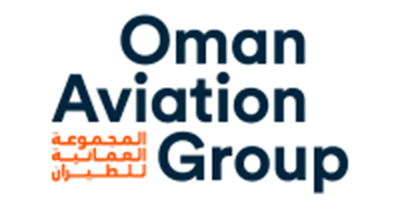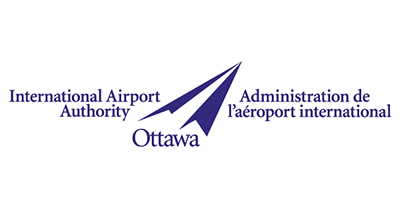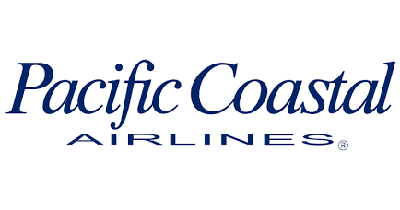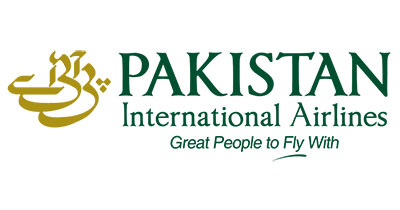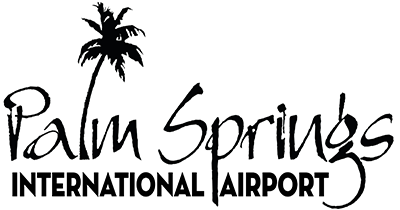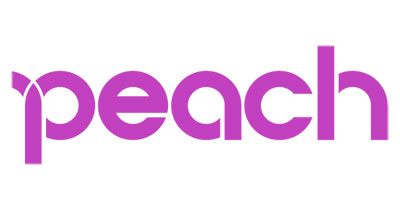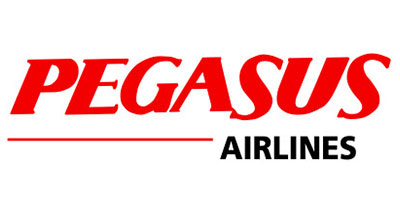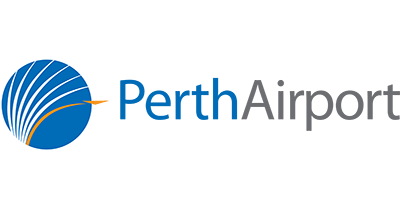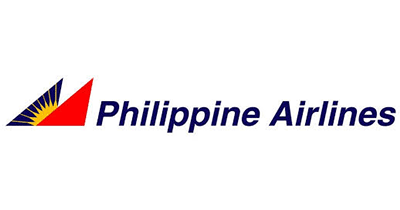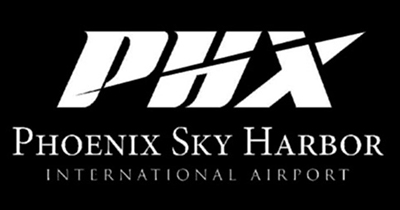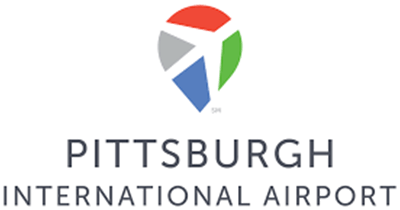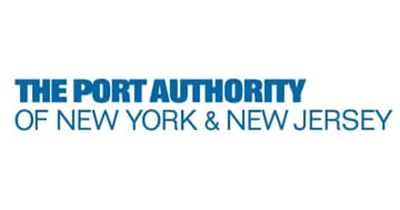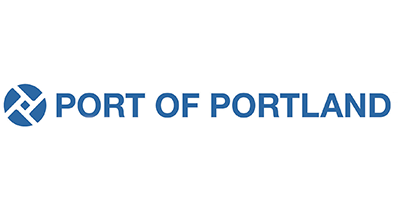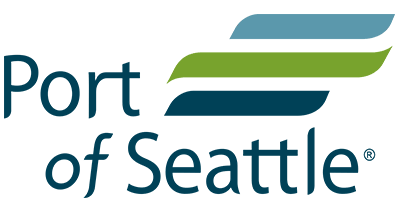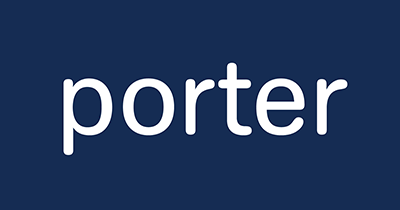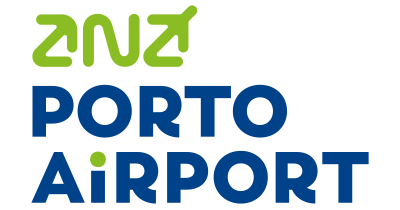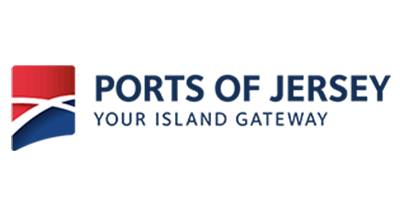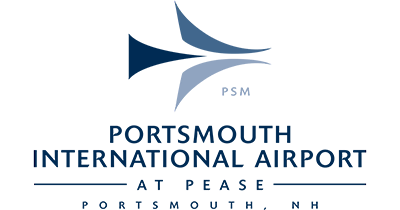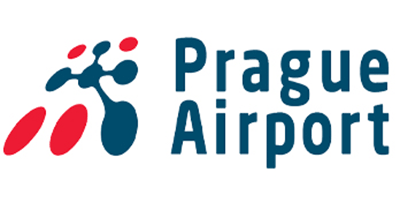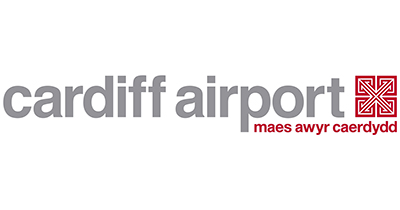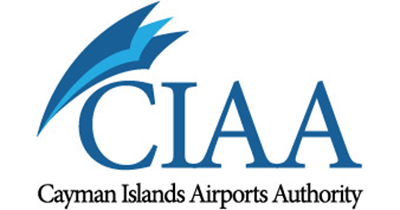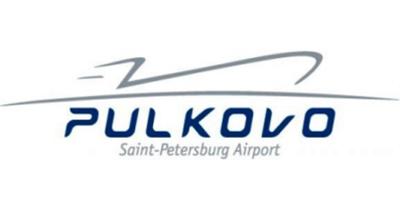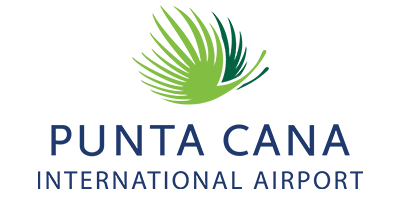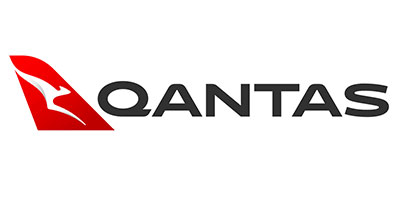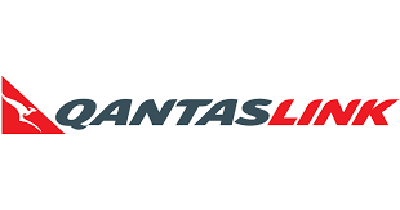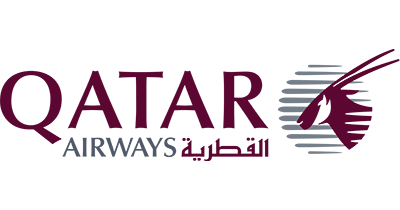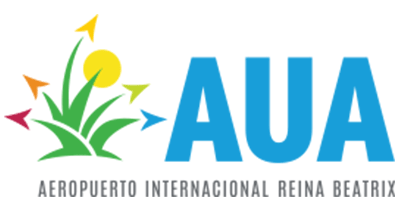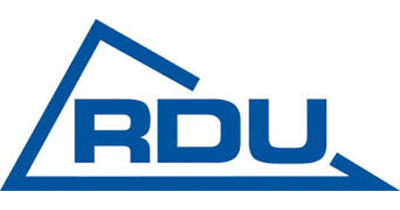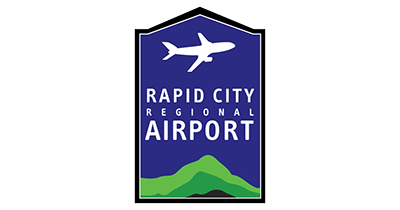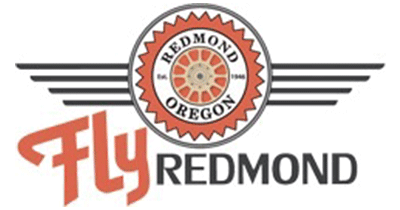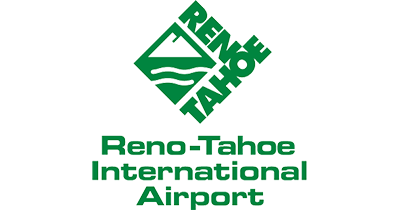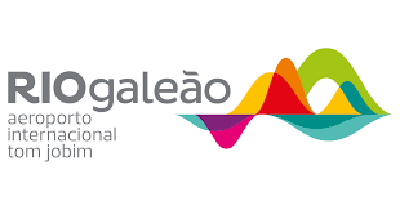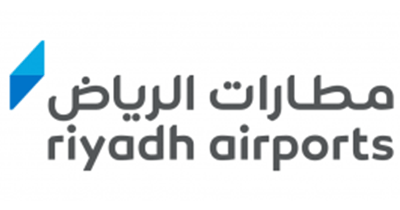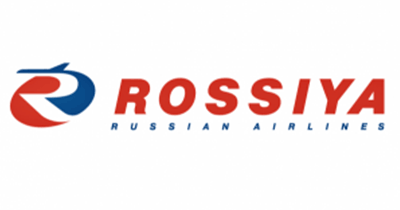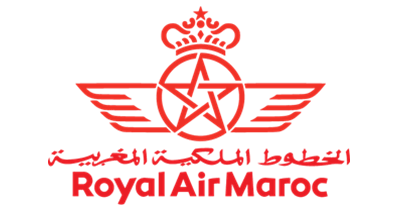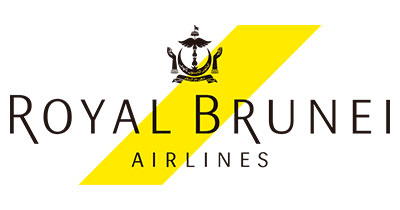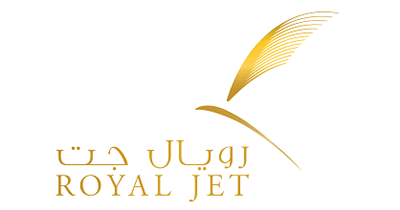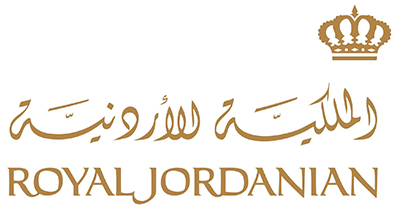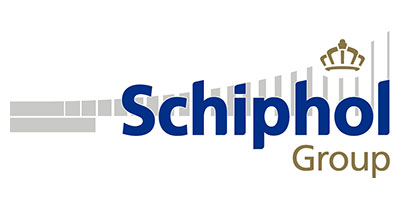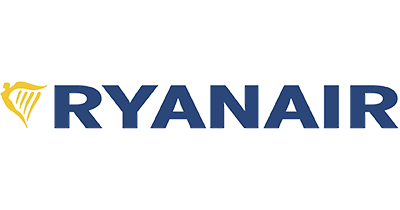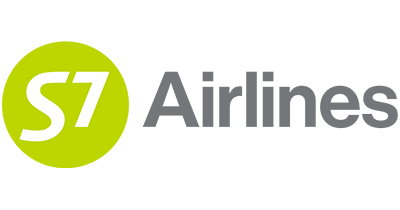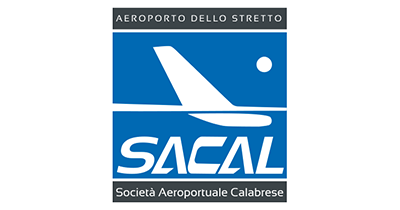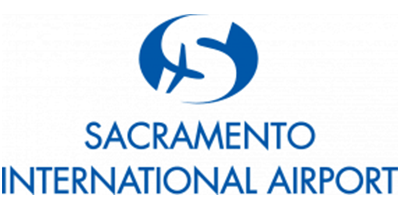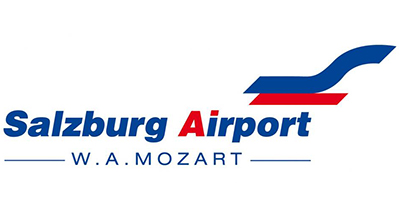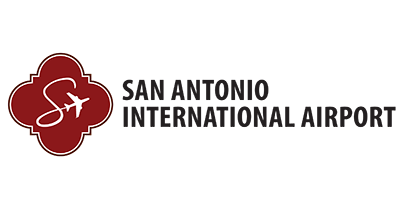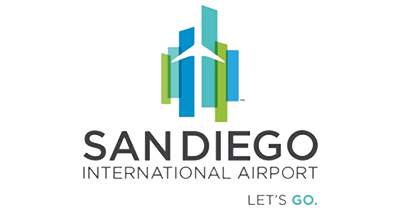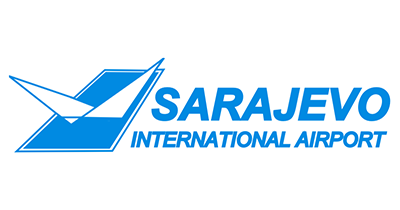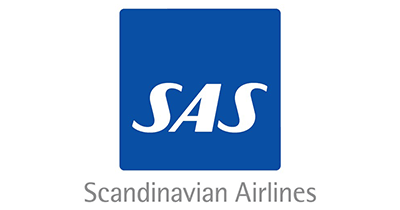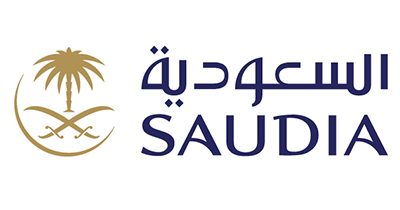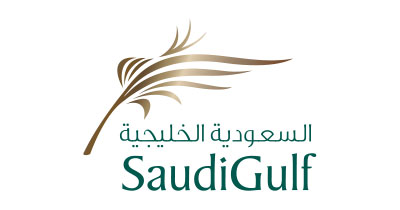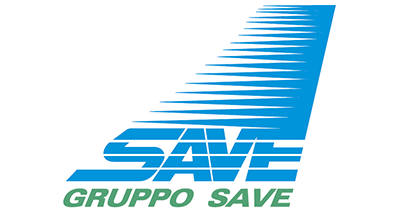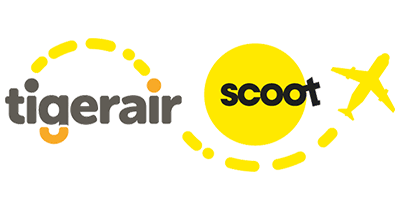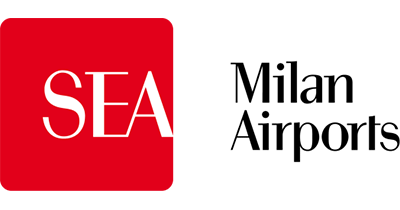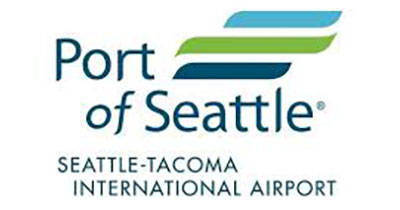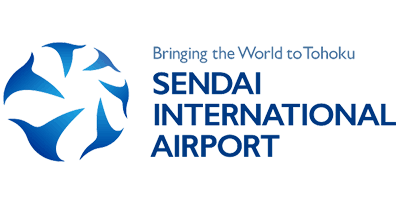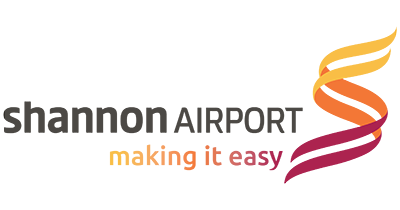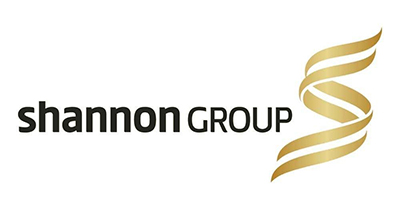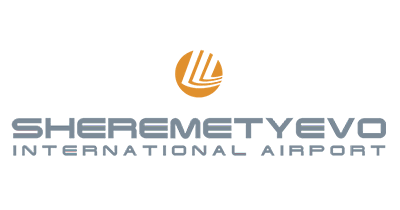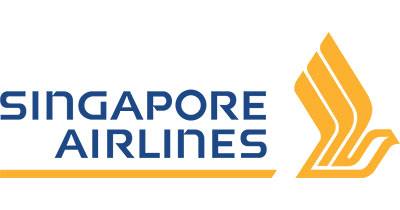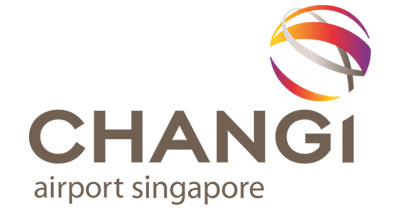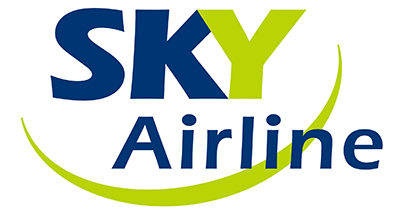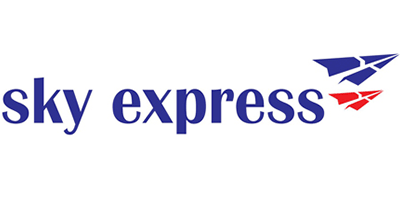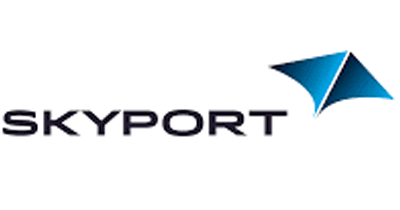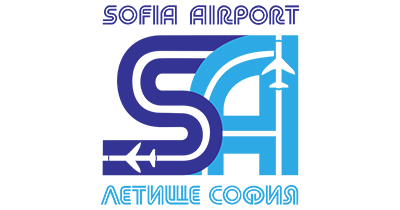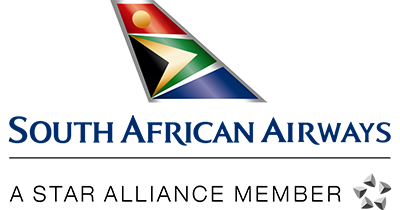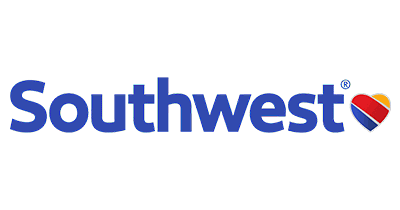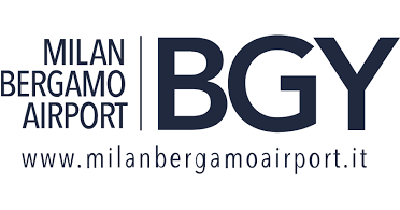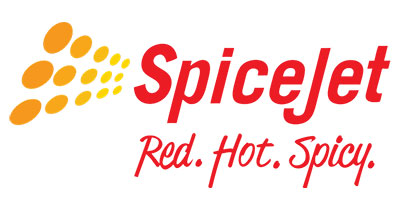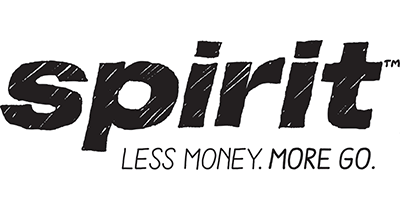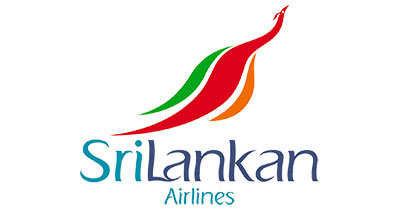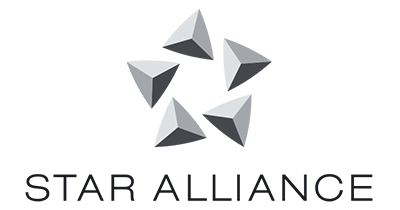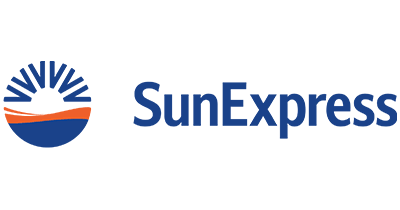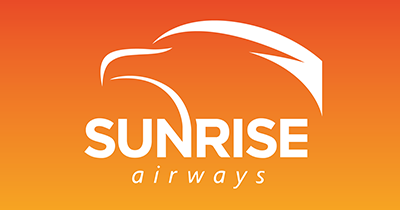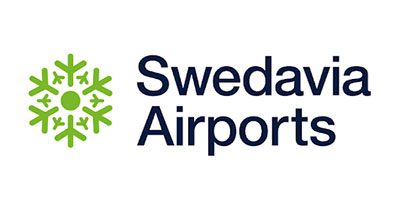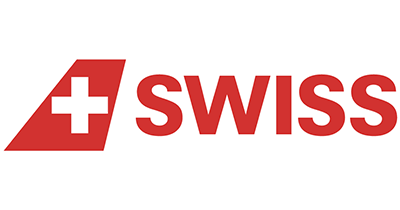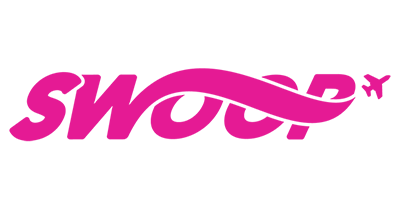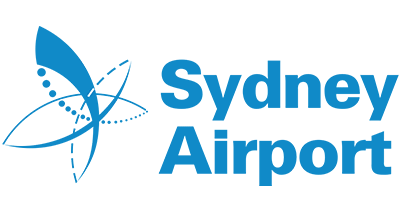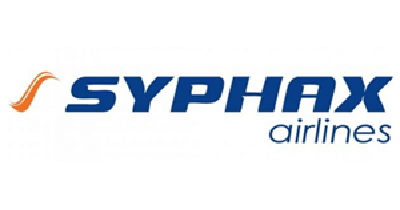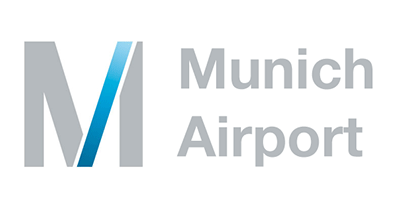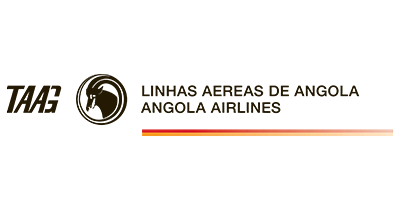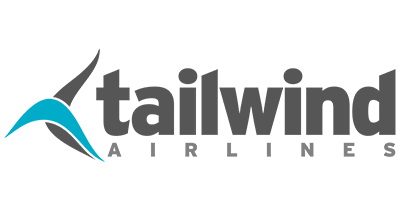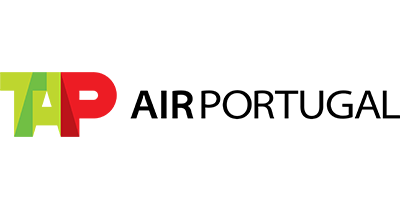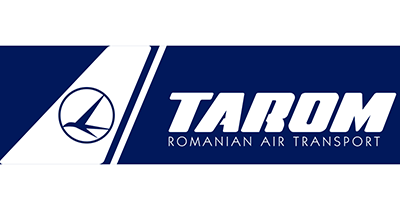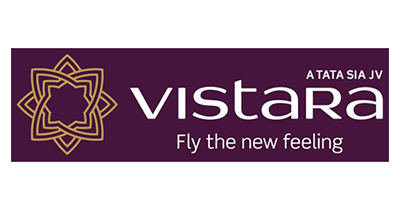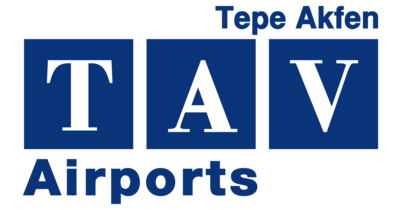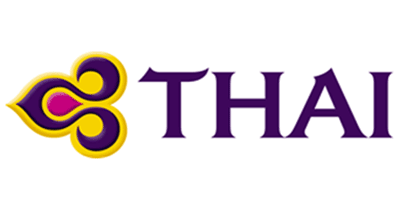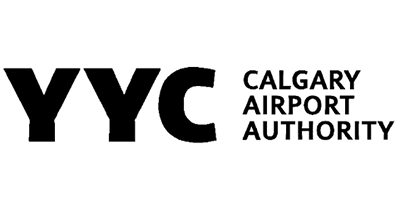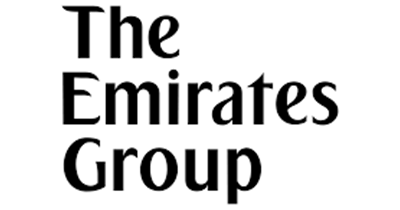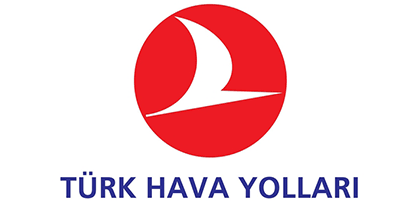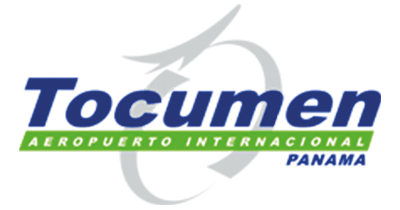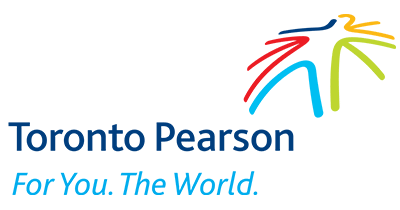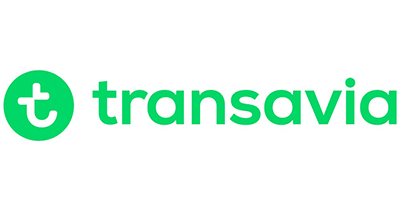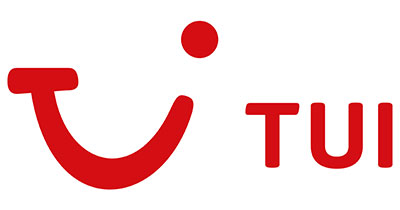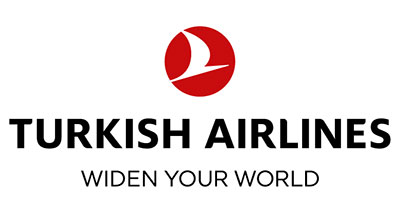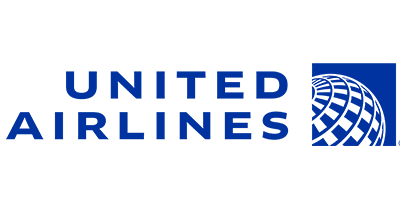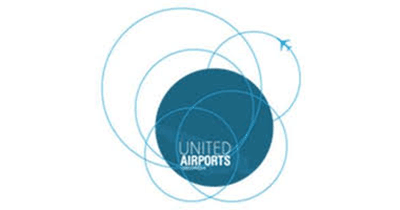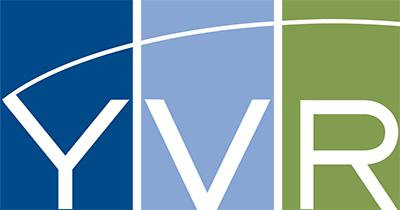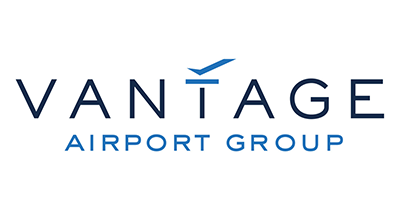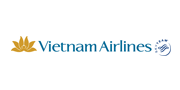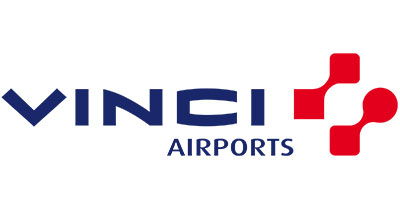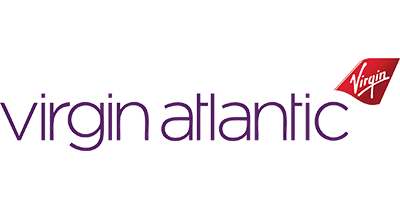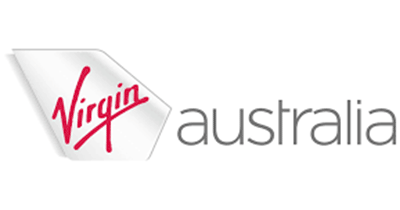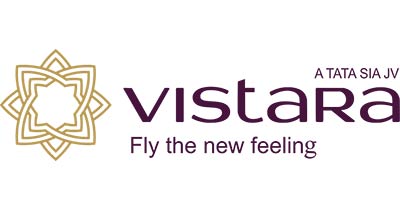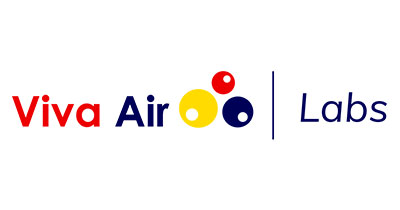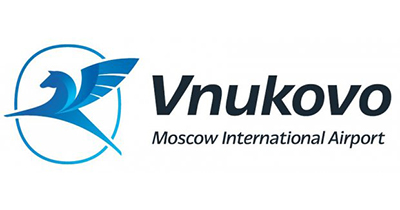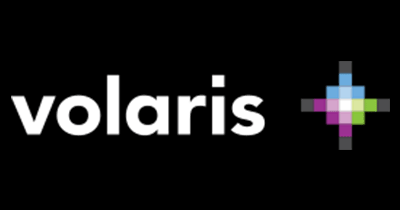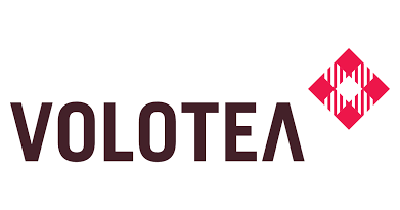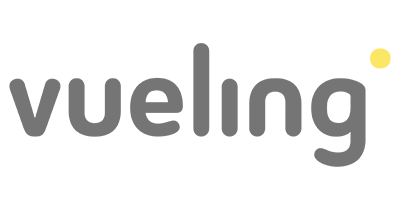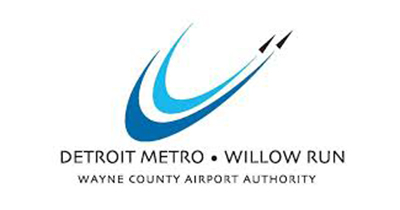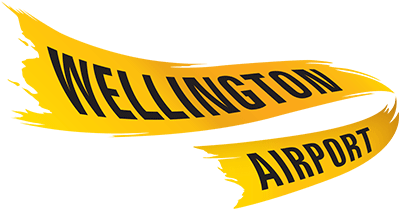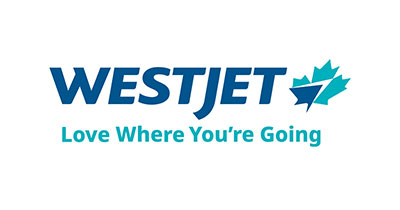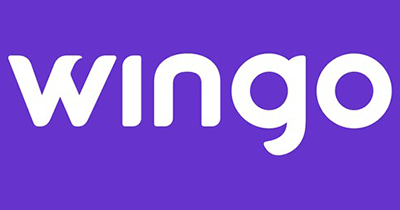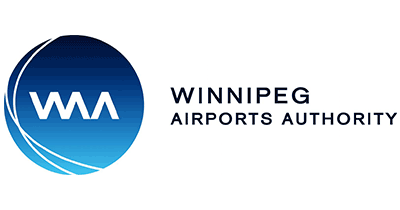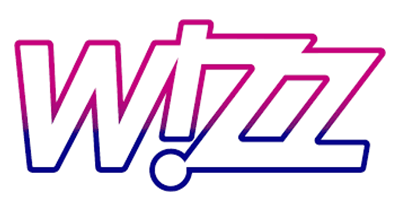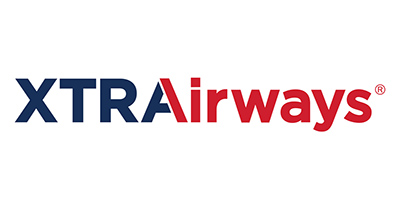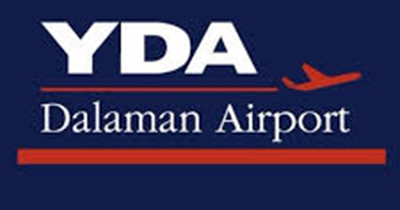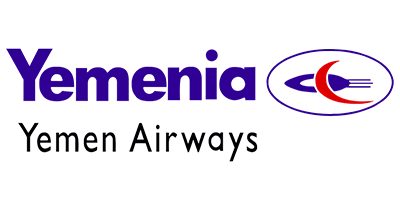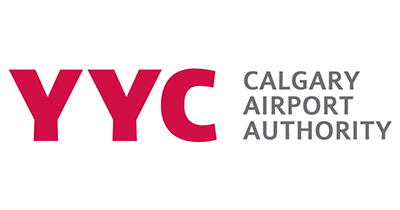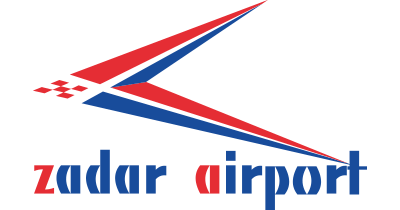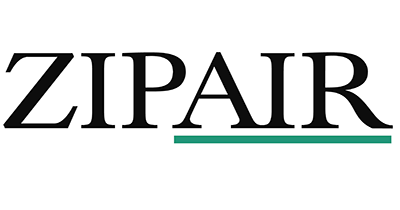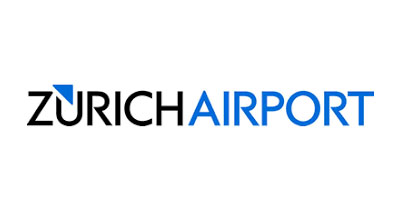 Full list of organisations
---
15below
3d Seatmapvr
4QD Strategy Consulting
7Skies Inc.
7th Wave Consulting
8020 Communications
9 Spokes
A.b. Won Pat International Airport, Guam
A&K Robotics
Abomis Innovations Inc.
Abstract Group
Abu Dhabi Airports
Accelya
Accenture
ACCIS
ACI
Aci - Asia Pacific
ACI - North America
ACI World
Acorel
ACP
Acuity Market Intelligence
ACV
Adac
Adani Airports
ADB Safegate
Adelaide Airport
ADK
ADM
ADP
Adp Group
ADP Ingénierie
ADPI
ADR spA
AECOM
Aegean Airlines
Aena International
Aena S.A.
AENA SME S.A. (Palma de Mallorca Airport)
Aena. Malaga-costa del Sol Airport
Aer Lingus
Aer Rianta International
AERIS
aero support group
AEROCAM
Aerodream Pte Ltd
AERODROMOS.IGS
Aerohandling
Aerolineas Argentinas
Aeromar Airlines
Aeromexico
Aeroport De Montreal
Aéroport De Québec
Aéroport De Tahiti
Aeroporti Di Roma
Aeroporto Di Bologna
Aeroporto G. Marconi Di Bologna Spa
Aeroporto Valerio Catullo Verona
Aeroporto Verona
Aéroports De Lyon
Aeroports de Montreal
Aéroports De Montreal
Aeroports De Paris Ingenierie
Aeropuerto Bogota El Dorado - Opain
Aeropuertos Andinos Del Peru
Aeropuertos Argentina 2000
Aeros
Aerospace Plus Pte Ltd
Aerospacediary
affinnity
AGX Marketing
AIA
Air Arabia
Air Asia
Air Astana
Air Baltic
Air Black Box
Air Botswana
Air Caledonie International
Air Canada
Air Dolomiti Spa
Air Europa Líneas Aéreas
Air France KLM
Air India
Air Italy
Air Maghreb
Air Malta
Air Mauritius
Air New Zealand
Air Nostrum
Air Serbia
Airarabia
Airbaltic
Airbiz Aviation Strategies
Airboss One France
Airbus
Aircalin
AirFi
Airfree
Airgest S.p.a.
Airgest S.p.a. - Aeroporto di Trapani
Airgility, Inc.
Airgo.aero
Airline Advisory
Airline Caterers Association
Airline Inflight Services Pte Ltd
Airline Passenger Experience Association
Airlinegeeks
AirlinePros
Airlines Association of Southern Africa (AASA)
Airport AI
Airport Aruba
Airport Authority Hong Kong
Airport Bratislava
Airport Corporation Of Vietnam
Airport Council International
Airport Council International Asia-Pacific
Airport Experience News
Airport Gurus
Airport International Group
Airport Management Ltd.
Airport Management Services S.A. MDPC/PUJ
Airport Operation Center
Airport Process Design APD
AirportParkingReservations.com
AirPortr
Airports authority (ONDA)
Airports Authority Of India
Airports Council International
Airports Of Mauritius Co Ltd
Airports Of Thailand Plc.
Airports PPP
Ajar Technology
AkzoNobel
Alaska Air Group
Alaska Airlines
ALG
All Nippon Airways
Allegheny County Airport Association
Allegheny County Airport Authority
Allegiant Air
Allegiant Travel Company
Alpha Pictures PTE LTD
Alsa/ National Express
AlSafwa
ALTERNATIO NAVITAS
Amadeus
Amadeus IT Group
Amalga Limited
Amanda Bouch Consulting Ltd
Amazon Web Services
American Airlines
American Express
Amish Retail Management Consultants lyd
Amorph Systems
Amritsar Airport
Amsterdam Airport Schiphol
ANA
ANA - Madeira Airports
Ana Aeroportos De Portugal
ANA Aeroportos/ Vinci Airports
Ana- Madeira Airport
Ana, Aeroporto De Faro
Ana, João Paulo II Airport
AnB Consulting
Anna.aero
Anser Advisory
AOE
Apam - Melbourne Airport
APEX & IFSA
Apex Media
Appian Way Consulting
Apple Designs
Arama Consulting
ARC
Arconas Corporation
Argus Cyber Security
ARI
Ariadne Maps
Arnold Palmer Regional Airport
Arora Engineers
Art Of Context
ARTA
Arthur D Little
Aruba Airport
Arup
ARWAY
Asa - Cabo Verde Airport Authority
Asian Aviation Magazine
Asiana Airlines
ASL Aviation Holdings
Association "airports Of Ukraine"
Association of Aerospace Industries (Singapore)
Astron Energy
Astronics
Astronics Ballard Technology
Athens International Airport
Atkins
Atl Airport
Atlanta Journal-Constitution
Atlantic Airways
Atlantic City International Airport
Atlasglobal Airlines
ATO Events
AtYourGate
Auckland Airport
Aurigny Air
Aurora-AI
Aus-austin-bergstrom International Airport
Austin Commercial
Austrian Airlines
AUTOGRAPH TRAVEL
Avalon Airport
Avery Dennison
Avia Rupta Solutions Inc
Avia Solutions
Aviaire Ltd
AVIAJOIN LTD
AviAlliance
Avialliance Gmbh
Avianca Airlines
Avianca Express
Avianca Peru
Avianca S.a.
AviaSolutions
Aviation Advocacy
AVIATION EXCHANGE GROUP
Aviation Media
Aviation Minds-Airports
Aviation Performance Consultants Ltd.
Aviato Academy
AviLabs/ Plan 3
Avinor
Avmin Air Charter
AvPORTS
Avsec Resilience Ltd
AWARE
Ax.17 Strategies
Azim Premji Foundation
Azul Brazilian Airlines
Azul Linhas Aéreas Brasileira
BA
Bac
BAE Systems
Bagsid
BAGTAG
Bahrain Airport Company
Bahrain Airport Services
Bahrain International Airport
BALPA
Bangalore International Airport
Bangkok Airways
Bangkok Airways Public Company Limited
Bank of America
Barich, Inc.
Barker Global Security
Bayart Innovations
BBSG ltd.
BCD Travel
BCG
Belfast City Airport
Belgrade Airport
Belo Horizonte International Airport
Beontra
BestDay Travel Group
Betria Interactive
BEXSO Consulting
BIAL
BIL
Biman Bangladesh Airlines
BINTSO, S.A. de C.V.
Birmingham Airport
Black Swan
Blue Air
Blue Air Aviation
Blueberry Technology Inc.
Bluebox Aviation Systems
BlueSky Airlines
Boeing
Boeing Horizonx
Boeing Singapore Pte Ltd
Bologna Airport
Bolt Advisory Ltd
Bombardier Commercial Aircraft
Booking.com
Bookmark Content and Communications
Bottega Spa
Boxever
Branchspace
Bratislava Airport
Bridge
Brisbane Airport Corporation
Bristol Airport
British Airways
British Business Group
British-irish Airports Expo
Brock Solutions
Broome International Airport
Broward County Aviation Department
Brussels Airlines
Brussels Airport
BT
Bucharest Airports
Buckinghamshire New University
Budapest Airport
Building 33 Aviation
BULATSA
BuroHappold
busa solutions
Business France
BV Consulting
CAA
CAAS (Civil Aviation Authority of Singapore)
CAE
Caeli Nova
CAG
CAI
Calgary Airport
Calgary Airport Authority
Callington Inc
Cam Ranh International Airport ( Nha Trang, Vietnam)
CAMO4jets
Campione D'italia Foods, Llc
Canadian Air Mobility
Canadian Air Transport Security Authority
Capella
Captive Entertainment Inc
Carbonclick
Cardiff Airport
Caribbean Airlines
CarlisleIT
Carlson Wagonlit Travel
Carlyle
Carnival
Carnival Cruise Line
Carrasco International Airport
Cartrawler
CASRA
Cathay Pacific
Cayman Airways Ltd.
Cayman Islands Airports Authority
Cbp
CCD Design & Ergonomics
CCS
Cdc Group Plc
Cebu Air Inc
Center for Engaged Foresight
CGI
Cham Wings Airlines
Chamwings Airline
Chandigarh International Airport
Change & Strategy International
Change Horizon
Changi Airport
Chapman Taylor
Charlotte Douglas International Airport
Chauntry
Cheddi Jagan International Airport Corporation
China Airlines
Christchurch International Airport Limited
CI/SkyTeam
CIFSA Management
Cincinnati/Northern Kentucky International Airport (CVG)
CINQ Technologies
Cirium
CitizenMe
City & County Of Denver, Dept. Of Aviation
City And County Of Denver
City Of Calgary
City Of Dallas
City Of Redmond/Redmond Airport
City of Vantaa
Cityhook
CityJet
Civil Aviation Authority
Civil Aviation Authority of Nepal
Civil Aviation Authority of Singapore
Clark Construction Group, LLC
Clark County
Clark County - McCarran International Airport
Clark County Department of Aviation
Classic Designers
CLASSIS TRAVEL AND TOUR
Clean Energy Consulting - NAJ Enterprises
CLEAR
CloudTap
Clt - Charlotte Douglas Int'l Airport
CLT Airport
Cognizant
Colibra
Collins Aerospace
Collinson
Cologne Bonn Airport
Columbia Metropolitan Airport
Columbus Regional Airport Authority
Comair Limited
Comair Ltd
Commerce Dynamics
COMO
Comtrade
Condor Airlines
Condor Flugdienst GmbH
Connecticut Airport Authority
conpros Gmbh
Conscious Futures
Consell Comarcal Alt Empordà
Convene Value, Llc
Conztanz
Copa Airlines
Copenhagen Airport
Copenhagen Optimization
Corendon Airlines
Cork Airport
Corporación América Ariports
Costa Daurada Tourism Board
Council of the EU
Counterpoint Market Intelligence ltd
Covenant Advisors
Coventry University
Cprime
Cranfield University
CRIDA A.I.E
Croatia Airlines
Cross Innovation Strategy Forum
crowdvision
Crystal Aircruises
CSL Capital UK
Cssaf
CTOtech
Curacao Airport Partners
Curiosity Analysis And Consulting Corp.
Customer Service Experts, Inc.
CWT
CXE
Daa - Dublin Airport Authority
Daa Cork Airport
Daifuku Airport Technologies
Dallas Fort Worth International Airlines
Dallas Love Field Airport
DAR
Darwin Travel Tech Pvt Ltd
Dassault Systèmes
Datalogic
DataPy
DaVinci Institute
Delhi International Airport
Deloitte
Delta
Delta Global Services
Delta-Rho
Den
Denver International Airport
Department For Transport
Design Hotels
Deutsche Lufthansa AG
Dexterra
DHMI
Dhs/u.s. Customs And Border Protection
Dialogo italia Srl
Diehl Aviation
Digital Media Team
Digital-travel
Dignari, Llc
Dimer Uvc Llc
DinarStandard
Directorate of Air Transport
Disruptive Analysis
DIVERSEY INC.
DKMA
Dkterra
DLR
dnata
Dnata, Emirates Group
DRG Metrix
DRPI services
Dubai Airports
Dubai Police
Dubai Technology Partners
Dublin Airport
Dublin City University
DUBZ powered by dnata
Duesseldorf Airport
Dufry
Düsseldorf Airport
Duty Free Partners
Dy Consultants
Dynatest International
dynatest la
E Ink
e-cargoware
e-Development International
EA Principals
EASIER
East Midlands Airport
Easybusy Ltd
Easyjet
Edelweiss
Edinburgh Airport
Edmonton Airports
Edmonton International Airport
Eezeetags
EF Education First International
Effe Fkuvcvgvbaf (tfezbal) Tzcu
eindhoven airport
Eitleán Consulting
El-al Israel Airlines Ltd.
ELeather
Electrical And Mechanical Services Department
Elenium
Elite Marketing Group
EM3 LEP
Emaratech
Embross
Embry Riddle Aeronautical University
Emirates
Empathyce Customer Experience
EMSD
Emsd - Hksar
Emu Analytics
En Route International
ENAC
Enterprise
Enterprise Ireland
Entro
Entrust
eo ipso
epl
Escaping Gravity Ltd.
ESF
Ethos Farm
Etihad
EU Council
eurocontrol
Euromonitor International
Evelop Airlines
Eventseeker
Exambela Consulting
EXP
FA
FAAN (Federal Airports Authority of Nigeria)
Faith Group
Falcor BC
Farmer
Fast Future
Fastjet Zimbabwe
FastTravel.global
Fauji Fertilizer Company
FC&A
Federal Airports Authority of Nigeria
Federal Aviation Administration
Fentress Architects
Ferrovial Airports
Festive Road
Fethr, a Black Swan Company
FIBES - SEVILLE CONGRESS & EXHIBITION CENTRE
Fiji Airways
Finavia
Finnair
Firefly Airlines
Fitch, Inc.
Five Flames Mobile
Flatiron
Fleury Michon America
Flightglobal
Flightpath3d
FLIR
FLORIPA AIRPORT
Flughafen Berlin Brandenburg GmbH
Flughafen Düsseldorf
Fly Firefly Sdn Bhd
Fly Safair Operations
Flybe
Flybig-big Charters Pvt Ltd
Flyboyd International
Flycana
Flydubai
Flyhidrate
Flying Disabled
Flying Food
FlyPOP
Flysafair
Foresight Psychology
Formation Design Group
Formia Airline Supplies Ltd
Founders Factory
Fraport
Fraport Bulgaria
Fraport Greece
Fraport Usa
Fraunhofer IML
Freebird Airlines
FrontM
Futures Forward
Galileo Watermark
Garuda Indonesia
Gategroup
Gateway Business Communications
Gateway vip services
Gatwick Airport
GBT
GCR Travel&Services
Gebr. Heinemann
Gecas
GEE
Geneva Airport
Gensler
George Best Belfast City Airport
GeoSim Cities inc
Gerdau
Gesac
Gesac Spa Napoli And Salerno Airports
Get Bag Service
Get Grab
Gethin's Inflight News
GG Hungary
Gh Team
Ghial
Gina Morello
Global Coin Solutions
Global Eagle
Global front room
Global Meetings & Tourism Specialists
Global Reach Technology
Globalia
Globule
Gm events
GM Group
GMG Aviation
Gmr -Delhi International Airport Pvt. Limited
Gmr Airport Limited
Gmr Group
Gmr Hyderabad International Airport
Gmr Megawide Cebu Airport Corp.
Go Airlines (India) Limited
Go PM
GoAir
Gogo
Gol Airlines
Gol Strategy
Gold Coast Airport
Gordian Software
Government of Canada
Gpeari
grab
Grandata
GRASP Innovations
GrayMatter
Greater Toronto Airport Authority
Green Furniture Concept
Green Motion
GreenAir Online
Grenada Airports Authority
Gresham Smith
Groupe Adp
Gru Airport - Sao Paulo International Airport
Gruppo Save
Guayaquil Ecuador Airport Tagsa
Guerrilla Egg
Gulf Air
Gulliver tourism
Gunnebo
Guyana Tourism Authority
GVK - Navi Mumbai International Airport
H2R Market Research
Haco
Hahn Air
Halifax International Airport Authority
Halifax Stanfield International Airport
Halldale Group
Hamad Airport
Hamad International Airport
Hamilton International Airport
Handi Technologies
Hannover Airport
Harborside Design Studio
Hartsfield Jaskson Atlanta Int'l (ATL)
Hawaiian Air
Hawaiian Airlines
HCAP
HDH - Dillingham Airfield
Health survailence centers KAIA
Heathrow
Helios
Hepstar
Hermes Airports
Hexagro Urban Farming
Hial
Hill International
Hillsborough County Airport Authority (tpa)
HITIT
HK Express
HNTB
HNTB Aviation
HNTB Corporation
HoDCiB B.V.
HODSON STUDIO
HOK
Holiday Extras GmbH
HONEYWELL
Hong Kong International Airport
Hopper
HP
HSC
HTI
Hughes Systique
Hult International Business School
HvA
I-sec Advanced Systems Bv
I-sec Intentional Security
IADC GmbH
Iah - George Bush Intercontinental Airport
Iata
IBC Airways, Inc
Iberia
Iberia Express
Ibm
IBS Software
ICAO
ICBL
Icelandair Group
Icf Next
ICTS Europe
Idemia
IEEE FDC
IER
Ifpl (inflight Peripherals, Ltd)
IFSA
IGA Airport Operations Inc
İga Havalimanı İşletmesi A.ş.
Iga Istanbul Airport
IGC
IGT Solutions
iluxtravelsolutions
Imam Khomeini International Airport
Imd
Imex Pan Pacific Group
Immfly
IN Air Travel Experience
Incheon International Airport Corporation
indian maritime university
Indianapolis Airport Authority
IndiGo
Indigo Airline
Indo Asia Tours
Indra
Infiniti Software Solutions Pvt Ltd
Inflight Dublin
Inflight powered by Moviebill
Inflight Vr
InflightFlix International
Informing Choices
Inframerica
Infrastructure Vision
Ink
Ink Publishing Pte. Ltd
InLAB AS
Inmarsat
Innoaviate
Innovation Consulting
INSIGHT FACTORY
Institute of Public Policy and Development
Intel
Intelligent Pathways
Intelsat
Interairports
Interglobe Avaition Ltd 'indigo'
Interjet
Interjet Airlines
InterMiles
intermodal air
International Airlines Group
International Education Exchange
Inteslat
Introaviaiton
IPFA
IPI
IPPD
IrAero
Iran Airports And Air Navigation Company
Ireland West Airport
Irit Kohavi Architects For The Israel Airport Authority
Isavia Keflavik Airport
ISEG
Istanbul Airport
Istanbul Sabiha Gokcen Airport
ISTO
Isto Privatair
Itochu Techno-solutions America
IXL
Jabil
Jacks Flight Club
JAL
Jambojet
Jamjoom Co.
Japan Airilnes
Jaunt Rocks
Jazeera Airways
Jazz Aviation LP
JC Consulting
Jeetah Consulting Ltd
Jet Airways
Jet2
Jet2.com
Jetblue
Jetblue Technology Ventures
JETLINK
Jetsmart Airlines
Jetstar
Jetstar Asia
Jfkiat
John Horsfall
JS Bank Ltd.
JSB Ltd
JTI
KAIA Health surveillance centers
Katowice Airport
kavanagh Communications Ltd
Kazimieras Simonavicius University
Keflavík Airport
Kelowna Internarional Airport
Kempegowda International Airport, Bengaluru
Kenya Airports Authority
Kenya Airways
Kepler
KEX Knowledge Exchange AG
Kimley-Horn
Kinetic Cubed
King Abdulaziz International Airport, Saudi Arabia
Kiwi.com
Klia
Klm
Koala Airlines Pty Ltd
Korea Airport Corporations
Korean Air
Korn Ferry International
kouik agency
Kpmg
KSB Solutions Ltd
Kuwait Airways Corp
L'Oreal
Lagardère Travel Retail
Lam Lha Consulting
LAP
LAS
Latam Airlines
Latecoere
Latitude Aero
Lb Foster
Lead By Wisdom
Leanovus
leciel consulting
Lee County Port Authority - Rsw
Lemay CO inc.
Leonard Cheshire
Leonardo S.p.a
Letiště Praha
LH Consulting
LHG
LHT
LIMA AIRPORT
Lima Airport Partners
Limak Group Of Companies
Limak Kosovo International Airport
LL Aviation Advisors LLC
LMN
LocusLabs
Log LLC
London City Airport
London Futurists
London Heathrow Airport
London Luton Airport
London South Bank University
London Stansted Airport
Londra
Los Angeles World Airport (LAWA)
LOT Polish Airlines
Loughborough University
Lufthansa
Lufthansa Group
Lufthansa Innovation Hub
Lufthansa Systems
Lufthansa Technik
Luis Vidal + Architects
Luton Airport
Luton Council
Luxair Luxembourg Airlines
Luxair S.a.
LXM Group
Lyneham flying club
Mages Studio
MAGO
Mahan Air
Mahb
Making Change Work
Malaysia Airlines
Malaysia Airport Holding Berhard
Malindo Airways
Malta International Airport
Manage Damage
Manchester Airport Group
Maretimo
Marley Nonami Incorporated
Marshall Arts/trunblocked
Marubeni America Corp
Massport
Master Concessionair
Master Sky Ltd
Mastercard
Materna
Matomico
McCann WorldGroup
Mccarran International Airport
MCI
MEC Consulting
Medimex LLC
Meg's Journeys
Melbourne Airport
MERA
Mercer
MetrixIQ
Metropolitan Washington Airports Authority
MGR Foamtex
Miami International Airport
Miami-Dade Aviation Department
Michelle Robinson Design
Microsoft
Mijksenaar Wayfinding Experts
Millennium Project Portugal
Mindsay
Mindtree
Minicabit
Minime-Labs
Mississippi Express Air
Mitiga Solutions
Mobipax (thailand) Co., Ltd.
Modi
Monte Alto Solutions
Montreal Airports
Monty's Bakehouse
Moorhouse Consulting
Moroccan Airports Authority
Mott MacDonald Ltd
Moviebill
Moye Consulting
MSC Cruises SA
Muller2
Mumbai Airport
Mumbai International Airport Ltd
Mumbai International Airport Pvt. Ltd.
Munch Airport
Munich Airport
Munich Airport International
MWAA
Mzlz – Zagreb Airport Operator Ltd.
NACO
NAJ Enterprises LLP
Najarian Family Charitable Foundation
Naples Pursuit llc
Napoli Salerno Airports - Gesac Spa Napoli
Naqel
Narita International Airport Corporation
NASA
National Airlines Council Of Canada
National Aviation Services
National Research Council Canada
National Research Institute for Science Policy
NAV CANADA
Navigate Consulting Services
NBC Radio
NBC Universal
ndla
NEC
NEC Corporation of America
Nepal Airlines Corporation
Netherlands Board of Tourism & Conventions
Newcastle Airport Ltd
Newrest
Newshore
Nieuport Aviation
Nihon Unisys, Ltd.
Niit Technologies
Nile Air
Nivnapn
NLG SERVICES MEXICO
Nokia
Nomiss Consulting Limited
Nordstar Airlines
North American Travel Services
Northern Capital Gateway
Northern Skies Pte Ltd
Norwegian
Norwegian Air Shuttle
Nouvelair
Novair
NRC
Nt Airports
NTI
Nve Freovn
oag
Oak Grove Associates
OCTANT Aviation
Octopian
Octopian Global Services
Odinsa
Office National Des Aéroports
Office of Court Administration of Puerto Rico
Office Of Mcfarlane Biggar
Ojets
OMA AIRPORT GROUP
Oman Air
Oman Airports
Oman Aviation Group (Transom)
On Inc
Onboard Hospitality
Onda - Moroccan Airports Authority
ONDA-Office National Des Aéroports
onetray
Oneworld
oneworld Alliance
Oneworld Management Company
Ontario International Airport Authority
Oorwin
OPAIN - El Dorado International Airport
openjaw technologies
OPM
Optimas Management Group
Oracle
Orange Business Services
Originprojects uk
Orlando Intl. Airport
Ormiston Consulting Services
OROK
Ottawa International Airport
Oxygen Premium Lounges
Pacific 8 Capital Partners
Pacific Atlantic Handling
Pacific Coastal Airlines
Pakistan International Airline
Palais des congres de mtl
Palm Springs International Airport
Panasonic
Panasonic Avionics
PANYNJ
PARAX BASPAR PERSIA
Parsons
Partners for Progress
Pascall+Watson
Paslay Management Group
PaxEx.Aero
PB Corp Advisors
Peach Aviation
Pegasus Airlines
PepsiCo
PEREY Research & Consulting
Pernod Ricard Travel Retail Americas
Perth Airport
Philco Pte Ltd
Philippine Airlines
Phoenix Sky Harbor International Airport
PIA
Pilota
Pilotbase
Pinfarthing Ltd
Pittsburgh International Airport
Plane Language and LAL Schools
Play
PLAZA PREMIUM GROUP
Plug and Play
Plusgrade
PNP
Point Fwd
Pointwest Technologies Corporation
Polskie Linie Lotnicze LOT
Polymath Consultants Ltd.
Pomio
Populous
Porsche Consulting
Port Authority
Port Authority of New York and New Jersey
Port Of Portland
Port of Seattle
Porter Airlines
Porto Airport - Francisco Sá Carneiro Airport
Ports of Jersey
Portsmouth International Airport
Position, Inc
Potential Project
PPS Media & Events Ltd.
Practicus Limited
Prague Airport
PRE, LLC
PriestmanGoode
Procomms
Prologis - Experts In Aviation Consultancy
Provincial Emergency Operations Centre
Pt Angkasa Pura Ii (persero)
PT Garuda Indonesia (Persero) Tbk
PTGI
Publicis Sapient
Publifi
Pulkovo Airport Northern Capital Gateway
Punta Cana International Airport
PVN
PwC
Q5
Qantas Airways
Qantaslink
Qatar Airways
QSL Consult
Quantum Metric
Quantum south
QuantumEarth.tv
Quaynote Communications
Queen Beatrix International Airport
Quicket GmbH
Quicket.io
Quieton Ltd
Quiport
Quits Aviation FTZ
QuRated Tourism
R&D International
Radical disruption
Radixx
Rajiv Gandhi National Aviation University
Raleigh-durham International Airport
Rapid City Regional Airport
Raya
REAL
realising your future
RedCabin
Redeemeum
Redmond Municipal Airport (RDM)
Reed Exhibitions
Regal
Regula Forensics Inc
Remote Airport Services Llc
Reno-Tahoe Airport Authority
Research & Insight, Inc.
Reserve Authority
Results atlanta
rickshaw travel
RIOgaleao - Rio de Janeiro International Airport
Riogaleão - Tom Jobim International Airport
Ripple Effect Group
Riyadh Airport
Rizing
RJL Security Stategies & Consulting
Romanian Delegation to NATO
Ross and Baruzzini
Rossiya Airlines
Royal Air Maroc
Royal Air Morocco
Royal Brunei Airlines
Royal Jet
Royal Jordanian Airlines
Royal Schiphol Group
RoyalBlue Ltd
Ruffena Capital
Rusada
Ryanair
Ryze
S.a.c.b.o. Spa - Milan Bergamo Airport
S7 Airlines
Saab Combitech
Sabre
Sacal
SACAL Calabria Airports Company
Sacramento International Airport
Safair
Safran
Safran Cabin Inc.
Safran Passenger Innovations
Salesforce
Salzburger Flughafen Gmbh
Sam Scully Staffing
San Antonio International Airport
San Diego International Airport
SAPIENZA University of Rome
Sarah Klatt Consulting
Sarajevo International Airport
SAS - Scandinavian Airlines
Sas Bayart Innovations
SAS Scandinavian Airlines Ireland
SaskTel
SATA Azores Airlines
Saudi Airlines
Saudi Arabian Airline
Saudia
Saudia Airlines
Save - Aeroporto Di Venezia
Save A Train
Save Aeroporto Di Venezia
SB Telecom
SC Adler @ Associates
Scandinavian Airlines
SCB
Schiphol Airport
Schneider Transport
SCIT
Scoot Tigerair Pte Ltd
Scott Brownrigg
SCSC International GmbH
SEA Aeroporti Milano
Sea Milan Airports
Sea Spa
Seacoast Pharma
Seattle-tacoma International Airport
SecurAmerica
Securitas Transport Aviation Security
Securitypoint Media
SEKISUI KYDEX
Sendai International Airport Co., Ltd,
SES
SEVILLE CONGRESS & EXHIBITION CENTRE - FIBES
SEVILLE TOURIST OFFICE
SFDC
Sga - Angola
Shannon Airport
Shannon Group
Shell International Ltd
Sheremetyevo Airport
Sherkane
Shirahama Airport
Side Note SCC
Siemens Healthcare
Sightline Innovation
Sigma Technologies Global
Silicon Humanism
Silk
Simple Flying
Singapore Airlines
Singapore Realty Solutions Pte Ltd
Sipl
SITA
Sita For Aircraft
Sita Inc
SITA Information Networking Computing USA, Inc.
Skeye
Skopje International Airport
Sky Airline
Sky Express Airlines
Sky media
Sky Team
Skylight Aviation LLP
Skyport Bermuda
SkySquad
Skyteam Airline Alliance
Slevin Associates
Smart Airports
Smatsa
Smile Air
Smiths Detection
SNC-Lavalin Airports & Aviation
Sodexo
Sofia Airport
Softtek
Soisa Aircraft Interiors
Soulwise International
South African Airways
Southwest Airlines
Southwest Florida Int'l Airport
Spafax
Spicejet
Spirit Airlines
Splendid Unlimited
SPM
Sponteous
SPS
Sreebivny Nvecbegf
Sri Lankan Airlines
ST Engineering
St. John's Intl Airport Authority
STA Healthcare Solutions
Stantec
Star Alliance
Starburst
Starlight Airline
Stratacache, Inc.
Strategic Planning Services
straxe.com
Success & Career Consulting Int.
Suffolk University
Sunexpress
Sunrise Airways
Supplynexus
Sustainable Side of the Street
Suzanne Cook Consulting, LLC
SVH Inc.
SVHINC.
Swedavia
Swiss International Air Lines
SWISSPORT MIDDLE EAST LTD.
Swoop
Sword GRC
Sydney Airport
Synect, Llc
Syphax Airlines
Syska Hennessy Group
T-Systems International
T&TIS, Inc.
T2 Munich Airport
T2RL
Taag - Angola Airlines
TAAG - linhas aéreas de Angola S.A
Tactel AB
TAG
Tailwind Airlines
Tallinn Aiport Ltd.
Tanjets.com
Tap Air Portugal
Tarom
Tata Consultancy Services
Tata Sia Airlines Limited
Tav
Taylor Airey
Taylored Alliances
TBI US Operations,
TCEB
Tcs
Teague
Tech 24 Aviation
Tech193
Technical University Berlin
TEGABOD Nig Ltd
Telair International AB
Telesat
Templemere PR
Terminal 2 Munich Airport
Terna
TH Airport Consulting
Thai AirAsia
Thai Airways International
Thales
The Brandgym
The Business Expert
The Calgary Airport Authority
The Economist
The Emirates Group
The Fantastic Thinking Company
The Grand Lounge Elite
The Green Light Partnership
The Hairports Wash &. Blow Dry Bar
The joined up company
The JW Group
The Salter Group
The Up Company
The Voyage Team, A Piksel Group Company
Thoughtfull
Thy
Tiga Ribu PT
TMC
Tocumen International Airport
Toitu Envirocare
Tokyo International Air Terminal Corporation
TOPCOM Messaging Pte Ltd
Toronto Pearson International Airport
TOROS T
Touch
Touch Inflight Solutions
Tour Operator
Tourismo, Inc
Tpf Software
TPG
Trace Consulting
TrackIT
Transavia Airlines
Transavia France
Transavia Netherlands
Transom
TRANSPAIS AEREO SA DE CV
TranSystems
Travel
Travel Express Llp
Travel One
Travel Services
Travel Weekly
Travelaer - PROS Travel Retail
Travelport
Travizory Border Security SA
Trbusiness
TRBusiness LIMITED
Trendvision
Tripidi GmbH
TripleCo
Tripsymphony DMCC
True Blue Power
TTG
TU Berlin - MBA Student
TU Delft
TUB
Tui
TUI Airlines Netherlands
Tui Fly
Tui Group
Turkish Airlines
UAlg
UCTE
UDEM
UiPath
UMD/ Beyond Aviation
UMT
UNA
Unicoaero
Unifi ground handling
Union of Canadian Transportation Employees
Unisys Corporation
United
United Airlines
United Airports Of Georgia
Universal
Université Paul Sabatier
University of Catania
University of East London
University of Manchester, Conferences & Venues
University of São Paulo
University of Surrey
University of West London
Uralairlines
Us Customs And Border Protection
UVic
VAA
Vaclav Havel Airport Prague
Vanadis Ltd
VanBerlo Agency
Vancouver Airport Authority
Vancouver International Airport
Vancouver International Airport Authority
Vanderlande
Vantage Airport Group
VANTIQ
Vantiq, Inc.
Varig
Vebego Airport Services
VECISA
Vellore Institute Of Technology, Bhopal
Veneto Collaboratory
VERIFAVIA
Verona Airport
Veronorte
Versa Agency
Via Rail Canada Inc.
Viajes El Corte Inglés
Viasat
Vic Thompson Company
Vietnam Airlines
Vinci Airports
Vinci Airports Ana Portugal
Virgin Atlantic
Virgin Australia
Vision Box
Vision-box Japan
Visiontron Corp.
Visit Britain
Vistara
Vistara - Tata Sia Airlines Limited
VIT UNIVERSITY
VITB
Viva Air
Viva Air Labs
Vnukovo International Airport JSC
Volaris
Volotea
Voyego
Vrc
VTT Technical Research Centre of Finland Ltd
VTURE
Vueling Airlines
W Hospitality Group
W2fly
WAITO
Wakanow
wand technology - airtraffix
WarnerMedia
Wayne County Airport Authority (dtw)
WebSafe
Wellington Airport
WESSCOinternational
West Entertainment
Westjet
WFP
Whill.inc
white space
Whole Mind Strategy Group, LLC
Widnell Europe
Wilderness Explorers
Wingo
Winnipeg Airport Authority
Winstead Pc
Wizz Air
WN
Woods Bagot
Woolpert
World 2 Fly
World Aviation Festival
WorldReach Software
WSB University in Wroclaw
WSP
WTCE
Xennial Digital
Xovis
Xtra Airways
XYBASE, Inc.
Yankee & Associates, LLC
Yates and Partners
Yda Dalaman Airport
Yemenia Yemen airways
Yes We Found
Young African Aviation Professional Association
Youthmakers Hub
YTZ, Nieuport Aviation
YVR - Vancouver International Airport
Yyc Calgary Airport Authority
Z_punkt GmbH The Foresight Company
Zadar Airport
Zadarairport L.t.d
Zaha Hadid Architects
ZGF Architects
Zipair Tokyo
Zurich Airport
Zurich Airport International Asia
Industry messages of support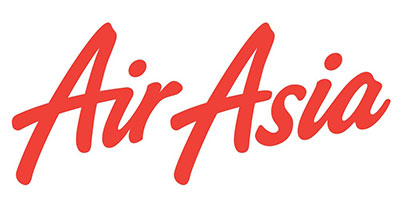 The team at FTE APEX, staying true to their beliefs of bringing the aviation industry together at scale, connecting the ecosystem with smart, exciting and creative methods of engagement, have not stood still. I believe they are creating a truly unique opportunity for suppliers, airlines, airports, solution providers, product developers and manufacturers, by embracing and adapting key technology developments, which will spur new thinking and many more creative approaches to how we can all experience products and services in our new contactless world. So come on, join the new world of distanced, but connected, engaging experiences through the FTE APEX Virtual Expo.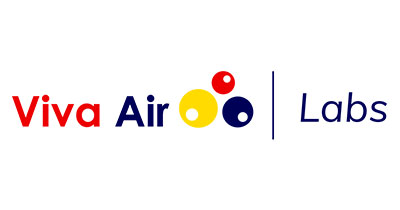 "This industry needs a major virtual trade show this year while it cannot meet in person and FTE is exactly the right organisation to be delivering it this December. I look forward to being involved, and to all the engagement and announcements I know that FTE APEX Virtual Expo will generate."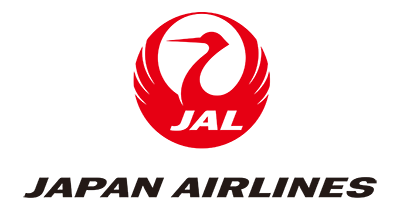 "The recent FTE APEX virtual events have been extremely helpful for the airline ecosystems to share information, to cope with the Corona situation, and to prepare for the new normal. Taking that premise to the next level with the FTE APEX Virtual Expo is exciting indeed and the Japan Airlines team look forward to being involved".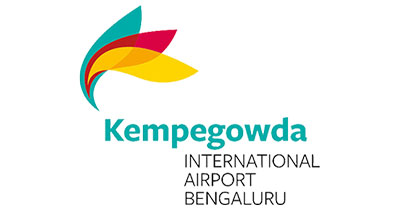 "More than ever at a time like this, the industry needs to come together to collaborate and find ways of working that can facilitate new revenue streams and efficiencies. I strongly encouraged the FTE Team to pursue its virtual strategy because very few air transport stakeholders can travel to conventions this year, but we still need to engage. I think FTE APEX Virtual Expo will draw a huge crowd and become one of the most important initiatives in FTE's 15-year existence."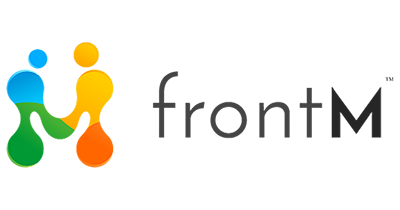 FrontM participated in the recent FTE APEX Ancillary Virtual Event. Throughout the whole lifecycle – before, during and after the event – the FTE team were professional, friendly and focused on helping our participation be as successful as possible. Since our pitch slot, we have had great conversations with a number of prospects and other attendees, which we wouldn't necessarily have been able to have without FTE. Highly recommended!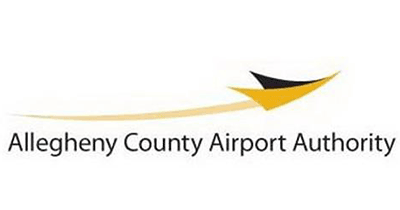 FTE and APEX did a great job delivering timely content to a broad global audience through their recent webinars, in one of which I was proud to participate. I am really looking forward to the FTE APEX Virtual Expo this December. Given the current situation with the pandemic, this is a creative way to offer all industry stakeholders the chance to come together to talk, to listen, to learn and to engage in ways that will advance our common causes.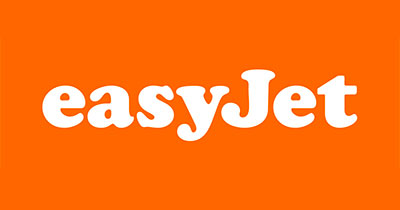 "The FTE APEX team have done a brilliant job with their virtual pivot, and I really enjoyed being part of their recent Ancillary webinar. The FTE APEX Virtual Expo looks like a great logical next step, and I am sure it will deliver a lot of value to all involved."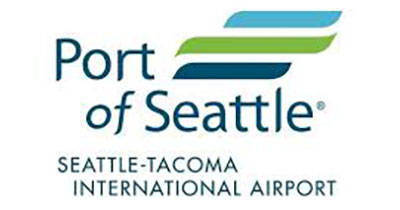 "We are in a new normal everywhere. SEA will be sharing new ideas and approaches to help overcome the challenges created by COVID-19 at the FTE APEX Virtual Expo. We will be looking forward to hearing others share their experiences, and learn from each other. "
We are incredibly excited to host this truly dynamic and global virtual event, and we are looking forward to offering much more than straightforward webinars, which have become commonplace in recent months. The industry wants more than that now and FTE APEX Virtual Expo will provide the sector with a large-scale digital trade show that will creatively offer real engagement, networking and business development opportunities for everyone involved.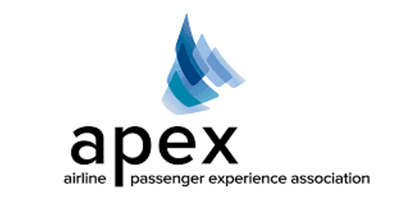 FTE APEX Virtual Expo will act as a beacon for our industry's recovery and bring global stakeholders together en masse to inspire one another. Our stakeholders want to connect and engage to share ideas, propositions, visions and learnings. This announcement also marks another important milestone in the integration efforts between APEX and FTE. Our ambition is to deliver a unified approach and increase the value the association provides to the entire air transport industry, both in the air and on the ground.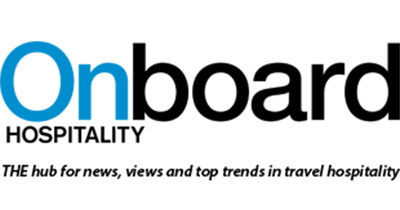 The opportunities to meet face to face this year have been sadly curtailed by COVID-19 but at the same time we have all become much more familiar and engaged with virtual ways to connect. We have been committed throughout the pandemic to keeping the conversations going, and partnering with IFSA for this ground-breaking, interactive global online industry trade show is a natural next step. The Onboard Hospitality-IFSA Virtual Expo will replace the San Diego event and be fully supported by the next issue of our magazine to ensure maximum value for those who get involved.
FTE APEX VIRTUAL EXPO
Future Travel Experience (FTE) and the Airline Passenger Experience Association (APEX) will jointly host a ground-breaking, interactive online air transport industry trade show, FTE APEX Virtual Expo, to replace the in-person events that both organisations had planned to stage in the last quarter of 2020.
Date: - Dec 2020