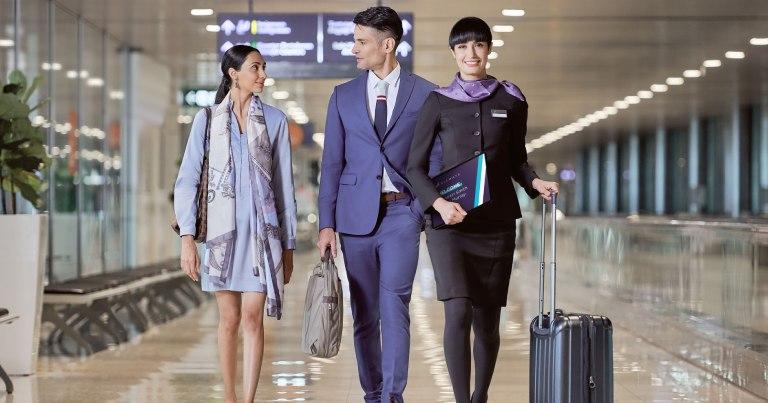 Imagine having the perfect tailor-made airport experience whether you're on arrival, departure, or in transit, and everything you need is presented to you on a single platform.
Being the global leader in integrated, 360° airport hospitality experiences and passenger service solutions, we've reimagined the future of travel through our latest offering, ALLWAYS Concierge. ALLWAYS Concierge provides airport passenger services to all travellers, ranging from Meet & Assist, baggage wrapping to buggy service, available on one platform
ALLWAYS is an experience innovated by Plaza Premium Group (PPG) and was launched in 2012. It has since evolved to include even more concierge services under one roof. We believe that something as simple as buggy rides, or wheelchair assistance make a big difference to one's travel experience and in previous times, these services were only available to some. With ALLWAYS, we can now provide these services to everyone under one roof.
This is made possible through our Travel Experience Ecosystem called TECO. With TECO, PPG is able to house all its airport passenger services and integrate them into one single platform that provides a seamless vendor and consumer experience. It includes an omni-channel booking engine that enables worldwide sales and distribution, a customer engagement center with customer profiling and personalisation capabilities, service delivery platform for dispatch and real-time incident management.
PPG first introduced the TECO solution at Kempegowda International Airport (BLR) where travellers can avail a wide range of airport passenger services: Meet and Assist, Porter Services, Luggage Storage and Flower Booking, PRM (Persons with Reduced Mobility) Services, Limo Services, Concierge Services, Valet Parking, Car Spa, Travel Concierge, Pet Care Service, Personal Shopper, Robotic Assistance and more.
Today, TECO is integrated in ALLWAYS Concierge at Hong Kong International Airport, where we are able to provide 17 airport passenger services. The services include Meet and Assist, porter service, wheelchair and buggy service, unaccompanied minor or young passenger assistance, administration (facsimile, photocopy and printing), booking and inquiry, travel concierge, battery charging, limousine service, home baggage pick-up, and drop-off as well as baggage wrapping.
Find out how we can support your business and let us guide you in making your airport experience seamless.