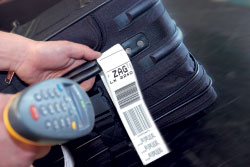 The business value proposition is different for each of the stakeholders and very dependent on the local circumstances. To airlines and airports, generic common bag drop provides opportunities to maximise installation and therefore reduce costs through avoidance or delay of certain expansion programs. "A faster and easier process also improves passenger service and satisfaction and can therefore provide a win, win, win situation," explained Antoine Rostworowski, Director, Business Development, Aéroports de Montréal. "To handling agencies, generic common bag drops offer a new type of business, where agents continue to be required but deployed in different ways and areas: self-service support agents, special assistance, rework, baggage drop, etc."
According to Rico Barandun, Head e-Services, BOE, Swissport, the benefits to the handling agent mainly lie in a better service towards the airlines which eventually should be cost neutral. "Further, the competitive advantage for innovative ground handlers being able to offer new process solutions will increase," he said.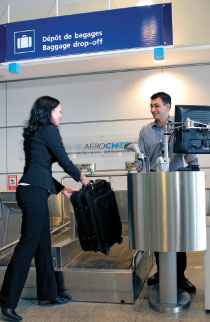 For the airport, the benefits are mainly fewer counters used, since not each airline needs to have separate bag drop counters, as well as an increase in customer satisfaction if baggage can be dropped at any bag drop counter instead of searching for the correct one. "For the airline, the benefits are mainly in customer satisfaction. Specific bag drop counters might only be feasible for an airline at their own hubs, but not at the smaller outstations. By offering bag drop counters in a common area the process will be clearer and more convenient for the passenger," said Barandun.
Business processes
From Aéroports de Montréal's perspective, true common-use bag drops can truly happen if agents at bag drops do not require to access, and therefore be trained, on each individual airline's DCS. "In Montréal, we have therefore deployed the Baggage Tag Activation System (BTAS) software that was developed and which has been integrated with IATA standards. It permits to activate bag tags which are utilised by a passenger, without requiring training on the individual airline systems. The BTAS can, therefore, easily be deployed, staffed at bag drops by generic agents and can easily be made available to multiple airlines," said Rostworowski.
According to Barandun, none of the solutions available today offer full common process support. "By using baggage messaging for the common bag drop it is up to each individual carrier if they invest in their respective DCS for the enhancements. By using a clf (common language facility) approach there is the drawback that many of the major carriers refuse to allow connections to their host systems," he said. Swissport decided to go the way of the clf approach by using SITA's Passenger Handler as a base for common bag drop. "With this we are able to handle all carriers that are on supported host systems with the option to also include a baggage messaging option for the carriers that have implemented this feature in their host system," said Barandun.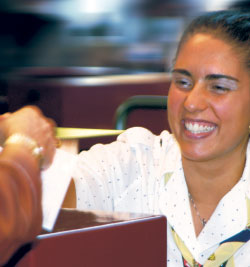 There are not many differences in the business processes for domestic or international bag drop. International bag drop might mainly be more complicated due to different rules for excess luggage depending on destination and carrier.
Jaak Aendekerk, Vice President of IT, Aviapartner, does not see a big difference, at this stage, between international and domestic travellers. The Aviapartner solution is set up so it can process international and domestic passengers in the same way.
Aéroports de Montréal's Rostworowski added: "Whether domestic or international, the key is to reduce the time of transaction and treat true exceptions outside the main flow. Web, mobile or CUSS choices of process have to be linked to a rapid bag drop process. The key difference between domestic and international is the documentation checks required for entry into another country. Various airlines have various approaches on this issue, which are presently being debated in the industry."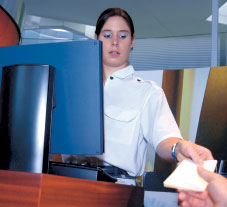 Keep it simple
Aviapartner's common bag drop proposition is focused on three key concepts – it must be fast, be common and be simple. "The process we want to offer to our customers is just baggage drop off – no seat changes, no overweight bags – keep it simple," explained Aendekerk.
It has developed a common language facility, which can handle multiple Departure Control Systems – this, explained Aendekerk, is very important. When the 2D boarding document is read, selection of the correct DCS system is automatic.
Aendekerk is confident that common bag drop can be a 30-second process. Rostworowski agrees and believes it can even become a 15-second process if the baggage acceptance/reconciliation is the only transaction taking place. "Discussions today among airlines and airports are on the number of functionalities which could or should be available at bag drop: weight collection, excess baggage, bag tagging, timeframe for acceptance, rework/assistance, etc," he said.
With the common bag drop solution in use by Swissport at Zurich, it measured an average of 27 seconds for a bag drop with one bag, including printing the bag tag and a quick passport check. "A standard bag drop should definitely be below 30 seconds. The main advantage in speed can be achieved by using a 2D barcode scanner for the identification. This will decrease the time of the transaction by around 15 seconds compared to a manual process," said Barandun.
Impact of self-tagging
There has been self-tagging at Zurich Airport for the last 12 years and it is widely accepted by the passengers. The respective bag drop runs at an average of 10 to 15 seconds per bag. Barandun reports that with self-tagging the bag drop is generally faster, but that this depends mostly on the required business process in terms of security regulations at the specific airport.
The Aviapartner solution sees its own staff tag baggage, as a way of ensuring the speed of the process. This also means, from a security point of view, that staff can perform the same checks as they do at check-in.
Rostworowski believes that the key to self-tagging is that it provides more control to the passenger, who has the choice to apply tags in the area they want and taking the time they require. "This, therefore, greatly accelerates the bag drop transaction, as the printing and tagging does not have to take place at the drop area. Self-tagging contributes in increasing efficiency and throughput," he said.
In terms of security, with the present process at Montréal-Trudeau, the airport's Bag Tag Activation System provides as much security, if not more, than the traditional check-in and bag acceptance process, according to Rostworowski. Both the TSA and Transport Canada have approved the Active/Inactive bag tag system.
Barandun explained that the security issues should not be different for a dedicated or for a common bag drop, if the respective local security regulations are taken into account.
Swissport has introduced a common bag drop solution for SWISS International Airlines and all European Star Alliance airlines at Zurich Airport. The solution is based on host connections via common language facilities (clf) and is open for future developments in terms of baggage messaging and others. Swissport is very active in developing new forward-looking process solutions and offers a wide range of e-Services solutions to its customers.
Swissport certainly sees common/fast bag drops as an opportunity to offer a wider range of services. "This reflects the drive for innovation in Swissport, with an own e-Services department, towards changes in processes that are already happening in the industry. The processes will not look the same any more in a few years and I believe no handler can afford to stay behind," said Barandun.
Similarly, Rostworowski believes that common bag drop and common self-service in general offer an opportunity to handling agents that are willing to change and adapt. "Agents are and will continue to be required and needed, but their roles, responsibilities and work environment will be different: support agents, rework/assistance, bag drop, etc," he said.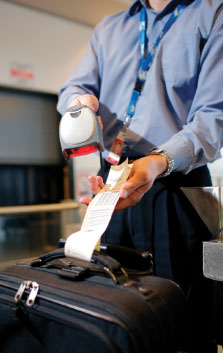 Branding
The issue of individual branding is a difficult one and one that is particularly important for airlines. "There is still room for ideas on how this can be dealt with most efficiently to accommodate all the different requirements," said Barandun. "Further, we also see some carriers that just don't want to be handled at the same counters for competition reasons. To overcome these problems I could also imagine that at larger airports specific bag drop areas for different airline alliances will be implemented."
Rostworowski explained that there are always options to have airline branding through digital types of signage at common bag drops. "Use in an allocated or truly shared process will impact the type of branding/signage which can be deployed. Present increases in common shared processes have brought airlines to focus on branding/differentiating themselves through their services applications: web, CUSS, mobile, wap, or once the passenger arrives at the boarding gate," he said.