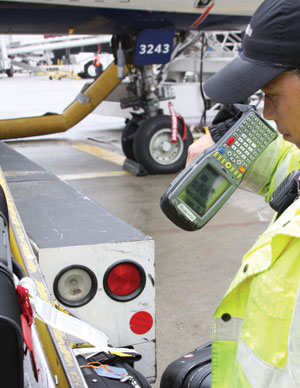 The rise of the airline alliance has led to an increased drive to group alliance members together to create a seamless airport process that will profit the airport, the airline and the passenger.
While the adoption of common processes and the introduction of shared facilities – such as bag drop and bag tagging facilities – improves and simplifies the overall check-in process, the homogenisation of airline processes at airports has a direct and positive impact on the delivery of a smooth and seamless transfer and baggage handling product.
"Baggage mishandling remains one of the top cost-drivers in airport operations," explained Mike Chew, Director Airport Services & Reservations, Products and Services, Star Alliance. "Being able to ensure a smooth and seamless transfer of baggage between airlines is essential to reducing such mishandlings and associated costs. As opposed to an industry-wide or individual airline effort, alliance groupings enable a group of carriers to more effectively monitor bilateral and multilateral efforts to reduce baggage mishandling between alliance member connections."
In order to deliver such efficiencies, Star Alliance has established dedicated resources, such as the Transfer Decision Tool and Star Alliance Connection Centres, in addition to the Move Under One Roof concept, all of which lend themselves to improving the passenger transfer process and, in turn, optimising baggage delivery.
"Baggage mishandling remains one of the top cost-drivers in airport operations"

Mike Chew, Director Airport Services & Reservations, Products and Services, Star Alliance.
According to Cees de Vos, Director Airport Services, SkyTeam Alliance, developing an aligned product to serve several airlines has three main benefits. Firstly, it improves the customer experience, secondly, it allows airlines to reduce costs, and thirdly, sharing signage, branding and lounges helps to increase the alliance's visibility.
"Improving customer experience and reducing cost go hand in hand, by offering more consistent processes and sharing available infrastructure," he said.
Grouping alliances at LHR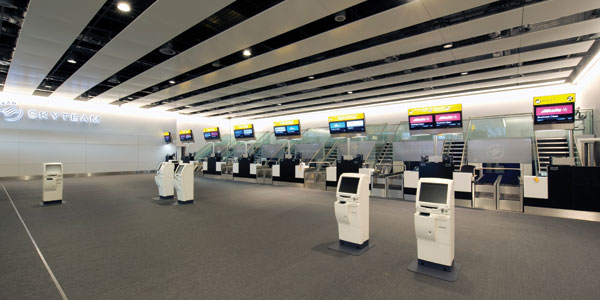 As part of the ongoing regeneration of London Heathrow Airport, a dedicated Airline Relocation Working Group was established to oversee the relocation of 54 airlines in order to group alliance members. While Terminal 5 is home to British Airways, Terminals 1 and 3 house the Star Alliance (before it ultimately moves to the new Terminal 2), oneworld is based in Terminal 3, and the SkyTeam Alliance is located in Terminal 4.
Each alliance has permanent, common facilities that can be utilised by member airlines in each of the respective terminals. For instance, co-located SkyTeam members share airport services, including check-in desks, self-service kiosks and bag drop facilities through an exclusive premium check-in area.
Sally Jenner, Commissioning Team People Team Leader, London Heathrow, explained: "We had to work out how to fit the alliances together in terms of passenger volumes and we had to work out the sequence in which to move them. The complexity was the sheer volume and we were moving more than 50 airlines over an 18-month period and we had never done anything of that magnitude.
"The benefit is mainly for the passenger. What we have been able to do is massively improve the transfer passenger experience because they don't have to move between terminals for their transfer. It's also better for the airlines because they're conveniently co-located with the airlines that they're working with."
Identifying constraints
In the US, Delta Air Lines – a SkyTeam member – is also working closely with Hartsfield-Jackson Atlanta International Airport, the world's busiest airport in 2010 in terms of passenger traffic, to deliver a seamless transfer and baggage delivery.
The airline serves 220 destinations to more than 70 countries from Atlanta with an average of 1,000 peak-day departures. In order to optimise efficiency, Delta constantly measures internal and external influences on baggage handling demand, and also monitors customer baggage check-in demand levels and measures key points in the baggage handling process.
Albert Schrichte – GM Ramp & Baggage Operations, Delta Air Lines, explained: "Through baggage scanning at specific intervals in the handling process, along with our SkyTeam partners, we are able to identify capacity constraints in the process. In ATL, baggage capacity constraints were elevated to address bottlenecks in the system and additional baggage handling capacity has been added at strategic locations."
Looking to the future, Schrichte added that "while the challenge of all participants sharing common platforms and technologies with consistent execution continues to be addressed at the industry level", self-printed and applied bag tags, self bag drop, and personalised RFID (Radio Frequency Identification) are among the technologies that "lay on the horizon". While each of these can play a role in the creation of a seamless transfer and baggage product, "respectively, each will have to stand on its own merits to validate implementation."