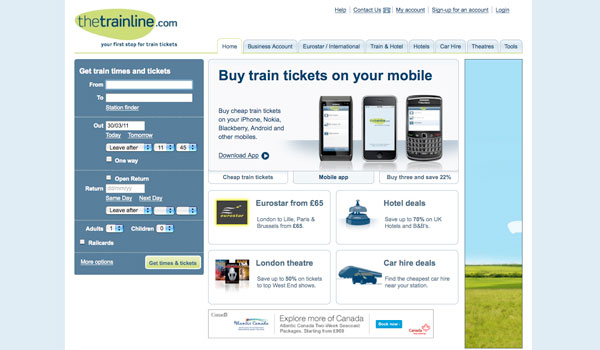 UK-based online ticket retailer thetrainline.com is planning to expand its existing mobile app to include mobile-based barcode ticketing, similar to mobile boarding passes that have recently been introduced by a number of airlines.
Users will be able to purchase tickets via the iPhone, Android and Nokia apps and will then be able to receive a barcode ticket, which can then be scanned at rail stations. At the moment, passengers who purchase tickets via the mobile platform must use kiosks at the station to redeem their ticket.
The integration of the new service is part of the thetrainline's drive to provide an enhanced passenger experience.
For more information, visit the Marketing Week website