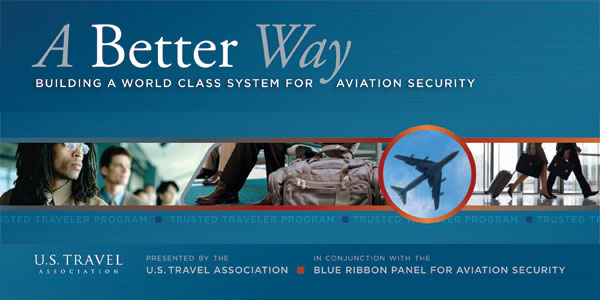 According to the report, the creation of a widespread, voluntary trusted traveller programme would ease security bottlenecks at US airports. The report also calls for "travelers [to] be allowed to check at least one bag at no additional cost to the ticket price as a means to reduce the amount of luggage going through the security checkpoint."
The panel, which was chaired by former Department of Homeland Security Secretary Tom Ridge, former Congressman Jim Turner, and President and CEO of Sabre Holdings, Sam Gilliland, outlined three recommendations:
Improve the TSA checkpoint by increasing efficiency, decreasing passenger wait times and screening passengers based on risk;
Generate greater governmental efficiency and cooperation in executing its security responsibilities; and
Restructure America's national approach to aviation security by developing and using risk management methods and tools.
For more details, visit the U.S. Travel Association website.