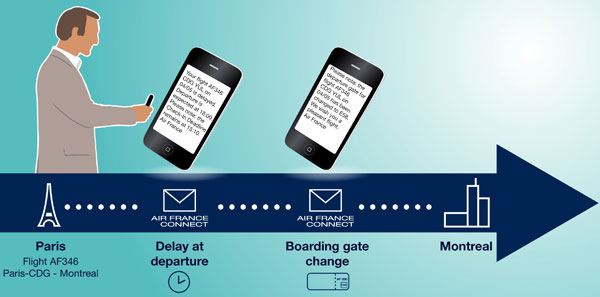 An initiative that makes use of mobile technology has been launched by Air France on a permanent basis following a successful trial. 'Air France Connect' is an exclusive free service that informs Air France and KLM passengers of changes to their trip details.
Making use of the mobile phone number and email address that customers provide upon booking their ticket, Air France informs them from 14 days ahead of the departure date by phone, SMS or email of any cancellation, delay or change of boarding gate. After take-off, information on delayed baggage delivery can also be provided.
According to the airline, early customer feedback results indicate that SMS is the preferred method of communication for the traveller.
A mobile website and apps enabling passengers to buy tickets and manage their reservations on their mobile device have also been introduced by Air France.