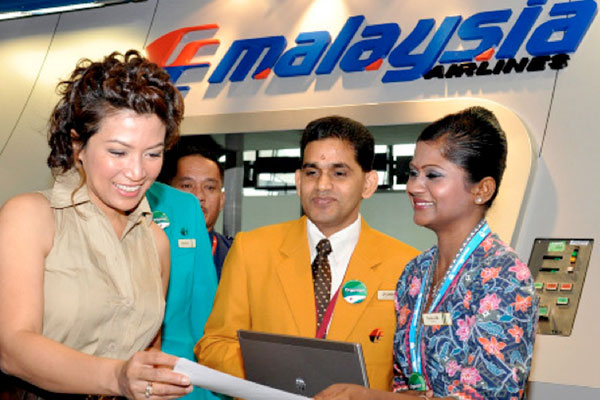 Malaysia Airlines' new Frontend Check-in Lounge at Kuala Lumpur International Airport (KLIA) has been developed specifically for First Class and Business Class passengers, as well as Enrich Platinum Loyalty and Frequent Flyer members.
The exclusive facility allows for passengers to be processed in a more relaxed environment, away from the main check-in area.
Malaysia Airlines' Chairman, Tan Sri Dr Munir Majid, said: "At Malaysia Airlines we are indeed mindful of the need to enhance our customers' experiences through continuous upgrade of our products and services across the board. We acknowledged it when we embarked on this transformation since 2006 in our quest to increase premium travellers on our flights, whilst setting our goal to become the No 1 airline in Asia."
Earlier this year, Malaysia Airlines also introduced the MHBuddy Facebook platform, which allows passengers to book and check-in for their flight via the social media website.
More information on the Frontend Check-in Lounge can be found here.