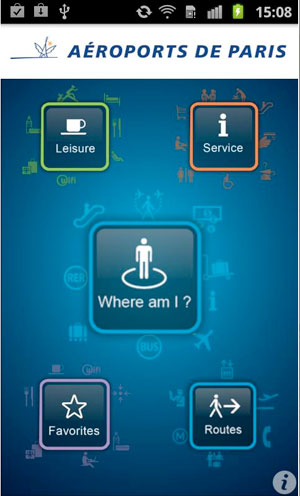 Passengers travelling through Paris-Charles de Gaulle Airport can now make use of the new indoor geolocation Android app, which provides directions to various services throughout the airport.
The 'My Way Aéroports de Paris' application covers an area of 200,000sqm, and initially includes terminals 2E and 2F, as well as the TGV railway station and the Premium sector of the 2E and 2F car parks.
It is divided into four sections – Routes, Leisure, Services and Favourites – and allows passengers to determine their position in the terminal; obtain directions to various useful destinations; obtain information about the location of leisure and services areas; and save past searches in the Favourites section for future reference.
To ensure that passengers are not charged a data fee for using the app, it runs free of charge on the airport's wi-fi network.