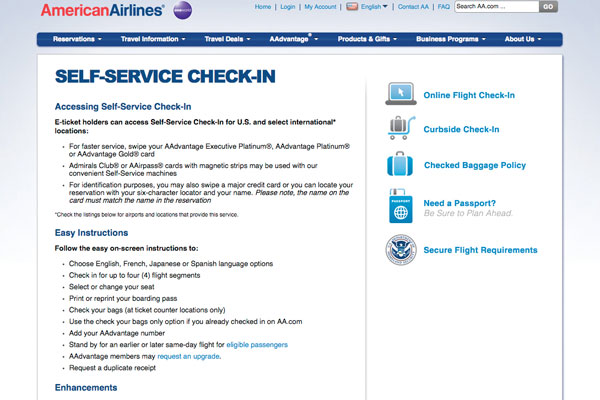 American Airlines has extended its self-service check-in facilities to three airports in the Dominican Republic.
Passengers flying from Santo Domingo, Santiago and Puerta Plata airports can simply use their passport or credit card to identify themselves and select their itinerary at the self-service kiosks, before printing out their boarding pass.
Oliver Bojos, American Airlines' Director in Dominican Republic, said: "We know that our passengers will enjoy the convenience, speed and reliability of this self-check-in service, with which they can choose their seat, tag their luggage and register for their flight.
"As always, our agents will be available to attend those who wish to make their check-in in the traditional manner."